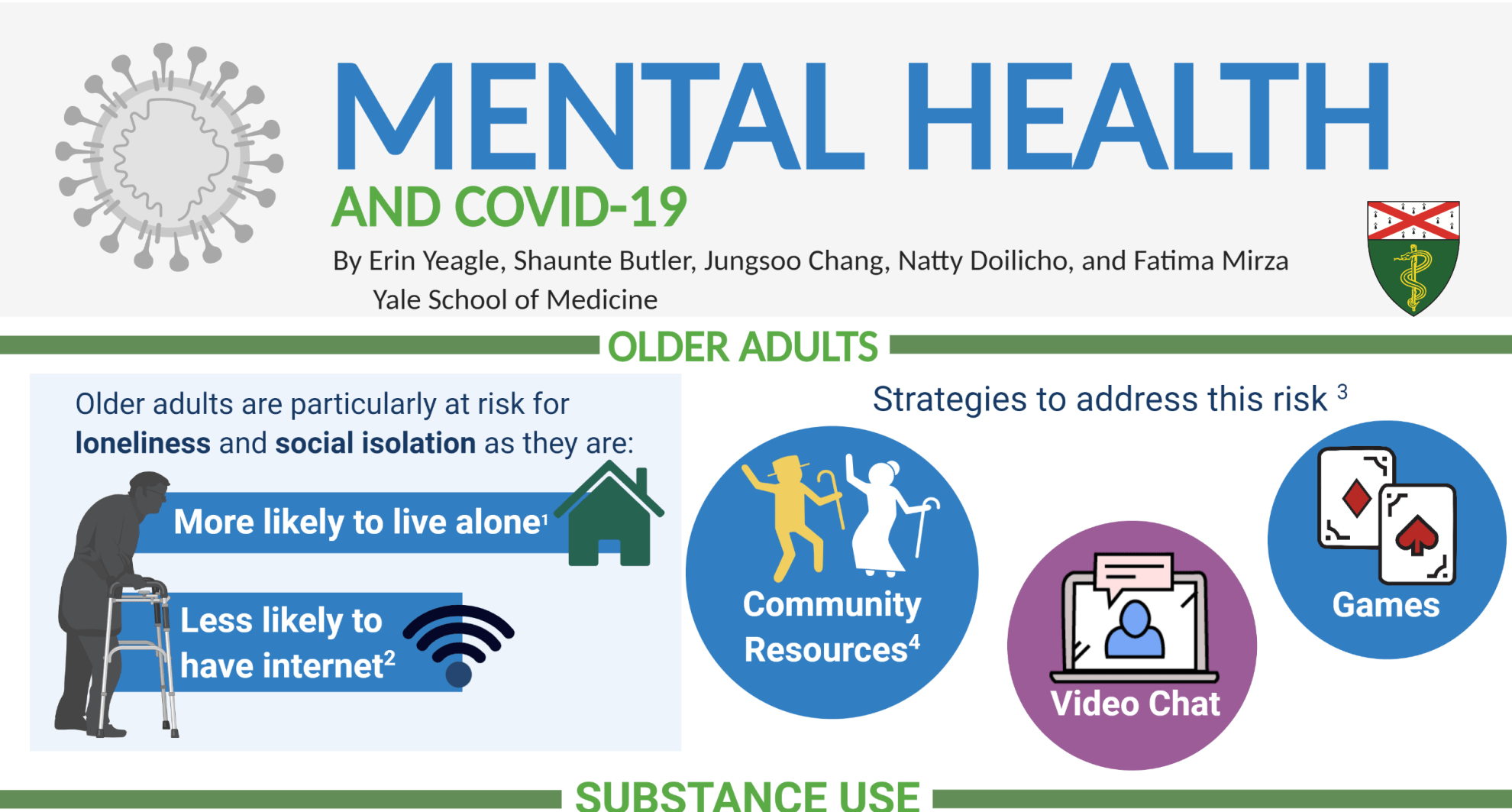 In mid-March, COVID-19 upended the traditional Yale School of Medicine (YSM) curriculum for MD students. Didactic coursework and clinical skills training had to be rapidly converted to an online format, and clinical rotations and most sub-internships (sub-Is) were suspended in the space of a few days.
Yale University will experience a first on Commencement Day 2020, beyond its first virtual ceremony: it will be conferring Master of Medical Science degrees to the inaugural class of Yale School of Medicine's Physician Assistant Online Program (Yale PA Online), Yale's first degree-granting program that blends online and in-person learning.

While the traditional gathering to showcase the winners of the annual Marguerite Rush Lerner Medical Student Creative Writing and Art Contest was cancelled because of the COVID-19 pandemic, the creativity of the Yale School of Medicine (YSM) students who participated remains vibrant. For many of the students recognized for their poetry, prose, and visual artwork, the pandemic has heightened the importance of the arts.

Joe Cassar, MD, a graduate of the Yale Psychiatry Residency Program, writes about his experience testing positive for COVID-19 and subsequently living in self-isolation for three weeks. Cassar is the former Minister for Health, The Elderly and Community Care in Malta.

Source: The Malta Independent

What is Our Lane? On November 22, 2019, over 250 Yale MD, Advanced Practice Nursing, and Physician Associate (PA) students grappled with this question in the context of activism in health care. The conversation marked the 19th annual Power Day, which provides an important forum for discussing the role of power in health care, and celebrates those who use it well.