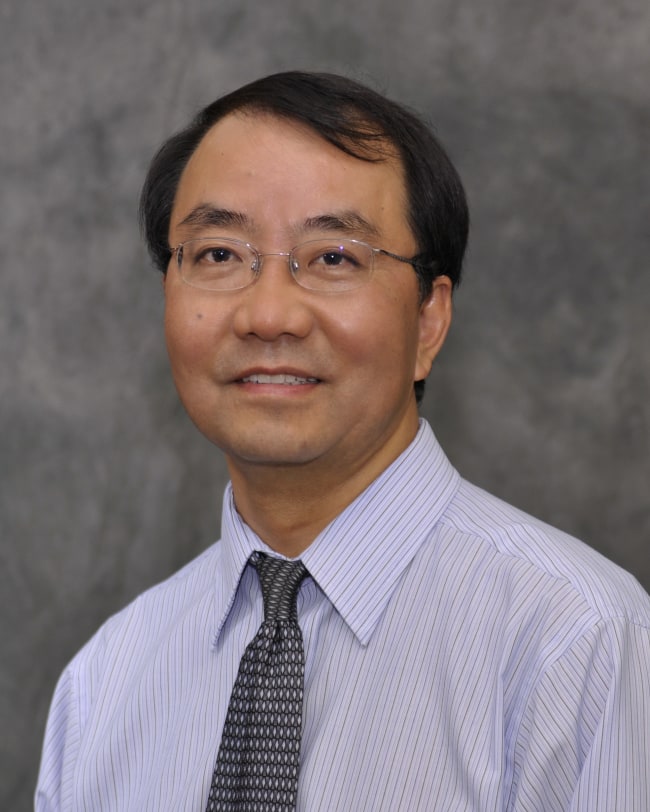 Pei Hui, PhD, MD
Professor of Pathology and of Obstetrics, Gynecology and Reproductive Sciences; Director, Gynecologic Pathology; Clinical Director, Molecular Diagnostics Laboratories; Director, Gynecologic Pathology Fellowship Program.
Biography

Research & Publications

Patient Care

News

Locations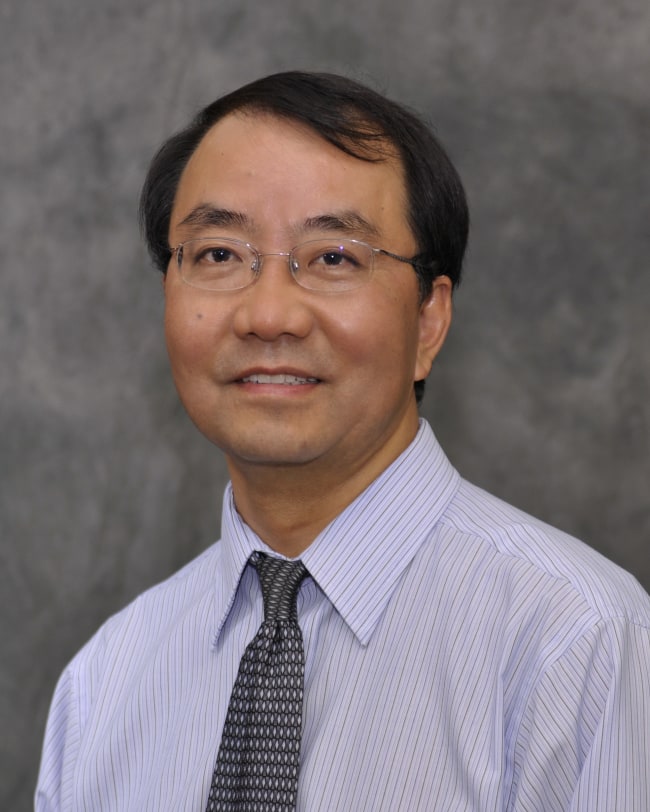 Biography
Dr. Hui is Professor in the Department of Pathology and Department of Obstetrics, Gynecology and Reproductive Sciences at Yale School of Medicine. He received combined anatomic and clinical pathology residency training at Yale-New Haven Hospital in 2000, followed by Oncological Pathology Fellowship training at MSKCC. He joined the pathology faculty at Yale in 2001 and became full professor in 2013. Dr. Hui is a board certified surgical pathologist with clinical specialty areas including gynecologic pathology and molecular diagnostics. Currently, he is Director of Gynecologic Pathology Service, Clinical director of the Molecular Diagnostics Laboratory and Director of Gynecologic Pathology Fellowship Program.
Dr. Hui oversees a dynamic, high volume gynecologic pathology service at Yale. One of his long-term academic goals is to build an outstanding gynecological pathology program with emphasis on diagnostic tissue evaluation, oncological biomarker identification and clinical applications, and understanding the pathogenesis of various gynecological cancers. Dr. Hui has particular clinical expertise in the diagnostic workup of gestational trophoblastic disease. He serves on the editorial boards of International Journal of Gynecological Pathology, Human Pathology, American Journal of Clinical Pathology and Journal of Clinical Pathology. He has authored over 190 publications and written three pathology textbooks including Cytology and Surgical Pathology of Gynecologic Neoplasms, Gestational Trophoblastic Disease: Diagnostic and Molecular Genetic Pathology, and Atlas of Intraoperative Frozen Section Diagnosis in Gynecologic Pathology. Dr. Hui was a member of the consensus and editorial working group for the 2014 WHO Blue Book of tumor classifications of female reproductive organs and is the responsible author for the WHO classification of gestational trophoblastic disease. Dr. Hui serves on the Board of Directors of the International Society of Gynecological Pathologists (ISGyP) since 2015 and is currently treasurer of the society.
Education & Training
PhD

SUNY at Buffalo (1994)

MS

Peking University, Tumor Biology (1987)

MD

Xian Medical University, China (1984)

Fellowship

Memorial Sloan Kettering Cancer Center

Residency

Yale School of Medicine

Board Certification

AB of Pathology, Anatomic & Clinical Pathology (2000)

Board Certification

AB of Pathology, Molecular Genetic Pathology (2003)
Honors & Recognition
| Award | Awarding Organization | Date |
| --- | --- | --- |
| F. Stephen Vogel Award | United States and Canadian Academy of Pathology | 2001 |
Departments & Organizations