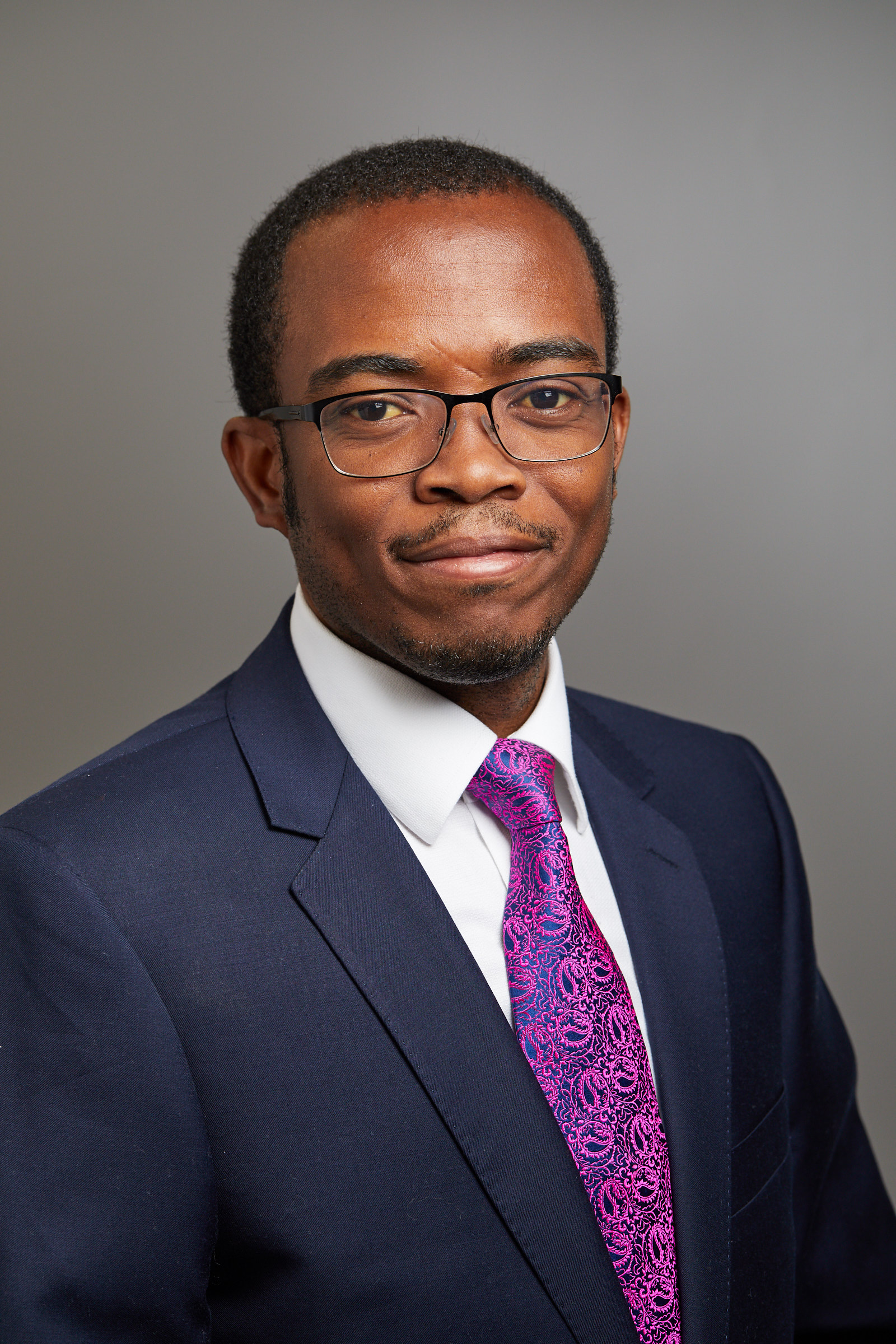 Ehimen Aneni, MD, MPH, has been awarded a two-year KL-2 grant from the Yale Center for Clinical Investigation (YCCI). The Junior Faculty Scholars Program provides young scientists with resources to gain expertise in translational research.
Aneni, who joins the faculty after completing a three-year training program in cardiovascular medicine at Yale, researches the pathogenesis of cardiovascular disorders in sleep-disordered breathing. With support from the YCCI, Aneni will investigate the relationship between obstructive sleep apnea and coronary microvascular dysfunction (CMD), which stems from damage to the walls and inner lining of small blood vessels of the heart.
His project titled, "Myocardial Blood Flow and Myocardial Flow Reserve in Adults with Obstructive Sleep Apnea," will focus on optimal cardiovascular care for individuals with obstructive sleep apnea (OSA), a sleep disorder thought to have a major impact on cardiac function. His mentors include Henry (Klar) Yaggi MD, MPH, an associate professor and director of the Yale Program in Sleep Medicine, Stephanie Thorn, MSc, PhD and Albert Sinusas, MD, from the Yale Translational Research Imaging Center (YTRIC), and Edward Miller MD, PhD, who is the director of Nuclear Cardiology and the Cardiology Fellowship program.
"Little is known about the association between traditional or novel markers of OSA severity and CMD," Aneni explained in the proposal. In addition to increasing our understanding of the development of heart disease in persons with OSA, the study will also assess the cardiovascular benefits of treating sleep apnea in a modest amount of participants and serve as the basis for future studies. "Our study will provide pilot data for the design of future intervention studies targeting OSA among patients with CMD."
Previous scholars from the Section of Cardiovascular Medicine are Kamil Faridi, MD, MSc, Tariq Ahmad, MD, MPH, Jeffrey Testani, MD, MTR, Daniel Jane-Wit, MD, PhD, Daniel Greif, MD, Yibing Qyang, PhD, and Jeptha Curtis, MD.
Submitted by Elisabeth Reitman on July 01, 2021