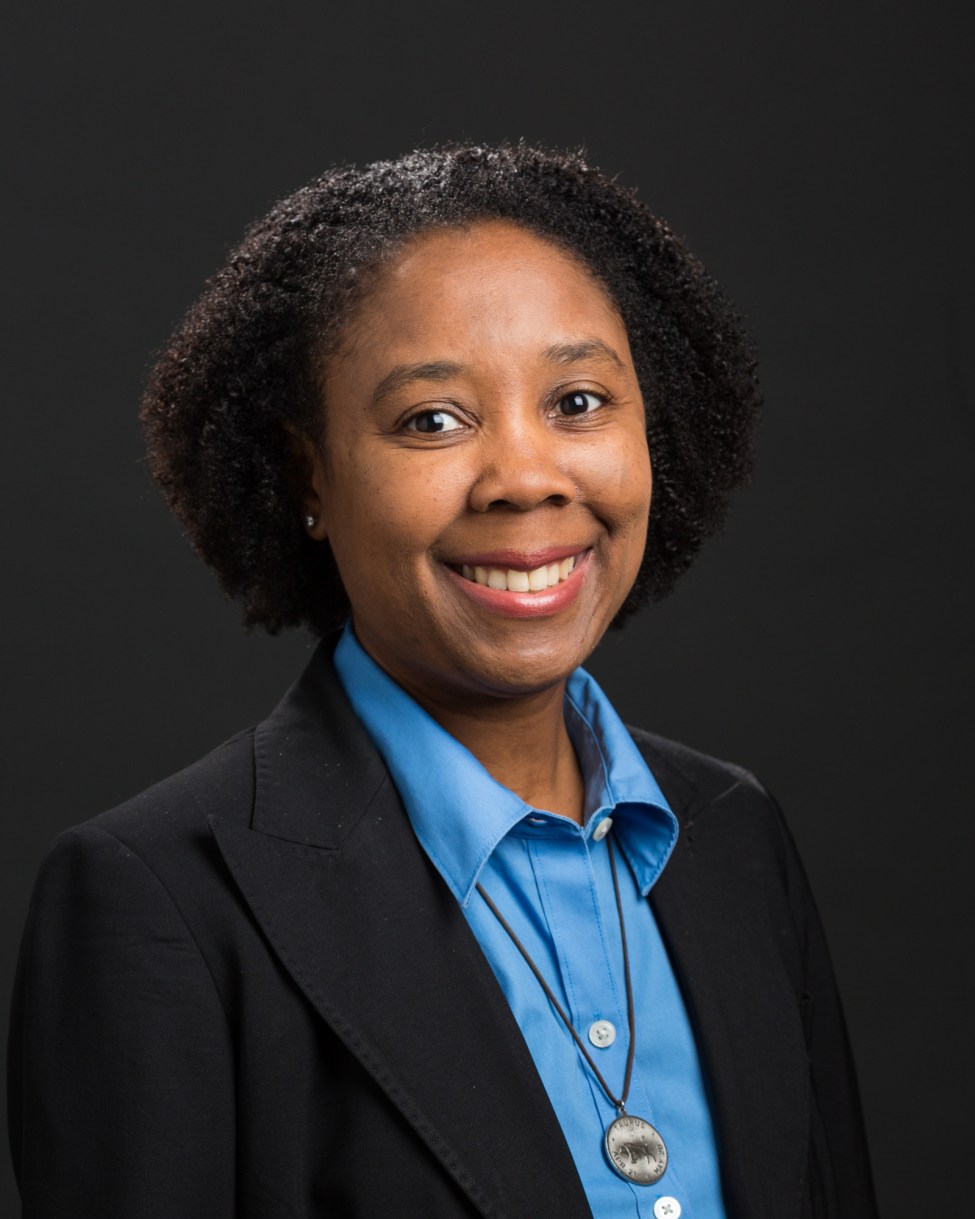 Kim Blenman, PhD, MS
Associate Research Scientist, Medical Oncology
Biography

Research & Publications

News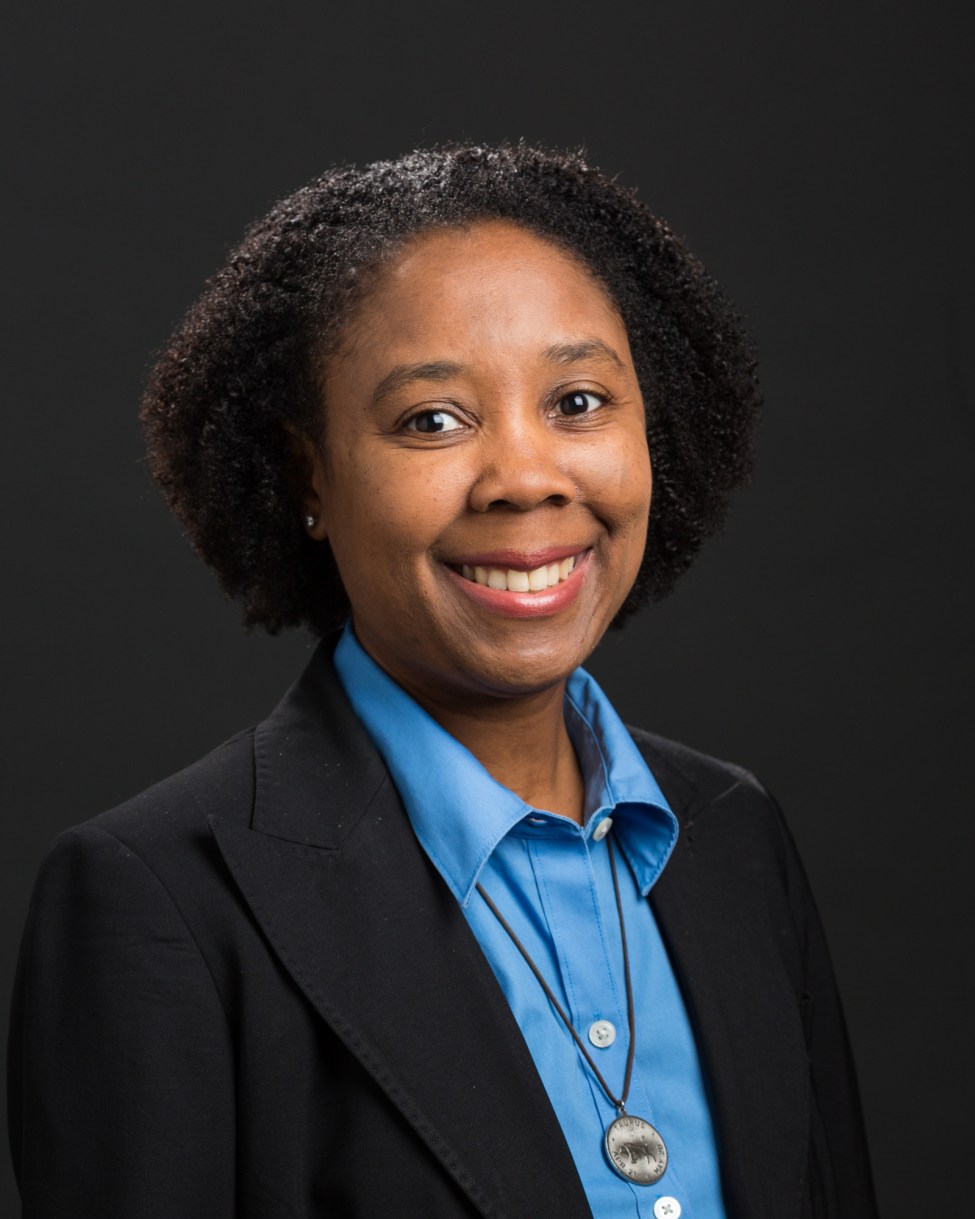 Biography
Kim RM Blenman, PhD, MS is an immunologist and clinical chemist who uses and develops novel software tools to understand the mechanisms responsible for disparities in disease pathogenesis and therapeutic response. She earned a doctorate in immunology, a master's in clinical chemistry, and a bachelor's in chemistry from the University of Florida. Her research at that time focused on the autoimmune disease Systemic Lupus Erythematosus.
Dr Blenman also has a certificate in Drug Development and Regulatory Sciences from the University of California San Francisco. She had the privilege of learning and working on drug discovery and clinical development at Procter & Gamble's Pharmaceutical division as a senior scientist and as a global research director for autoimmune diseases Inflammatory Bowel Disease and Irritable Bowel Syndrome.
Her interest in cancer research, therapeutic development, and health disparities prompted her to re-enter academia and leverage her learnings from the pharmaceutical industry. She re-entered academia as a traditional Postdoctoral Fellow at the City of Hope Comprehensive Cancer Center in California. During her fellowship, she uncovered a potential use for B cells in predicting disease-free survival in breast cancer patients. In collaboration with Cambridge Research Institute/Perkin Elmer (now Akoya Bioscience), Dr Blenman also helped to develop the Vectra Quantitative Multispectral Imaging System for immunology applications.
Dr Blenman is currently at Yale University as faculty in the Department of Internal Medicine Section of Medical Oncology and Yale Cancer Center. She has publications in melanoma suggesting that along with other immune cells, B cell and neutrophils may have a role in tumor regression and immunotherapy response (anti-PD-1, anti-CTLA-4, and/or combination) in murine models and in patients. She also has publications in methods, software tool workflow, and data standards for flow cytometry and high complexity histology. She is currently working on several breast cancer clinical studies interrogating the immune components of the tumor microenvironment of patients treated with immunotherapy and patients of different racial/ethnic groups. For these studies, Dr Blenman is interested in understanding and identifying specific immune mechanisms that are responsible for disparities in therapeutic efficacy and toxicity between racial/ethnic groups.
Additionally, Dr Blenman is also an active academic citizen. She mentors Postdocs and undergraduates internally and external to Yale. She helps to find ways to support equity and diversity for Yale Faculty as member of the Steering and Council for the Yale University Women Faculty Forum, as an Executive Board Member of the Yale School of Medicine Committee on the Status of Women in Medicine, and as a member of the Executive Committee of the Yale School of Medicine Minority Organization for Recruitment and Expansion.
Her academic citizenship also expands beyond Yale in the area of Flow cytometry. Flow cytometry is an exquisite approach to identifying the contents of any solid tissue or blood microenvironment as well as components of bacteria and plants. Dr Blenman has been an active member of the International Society for the Advancement of Cytometry (ISAC) Data Standards Task Force since 2009. The Task Force develops flow cytometry related data standards and file formats to facilitate software and hardware interoperability for research and clinical applications. Current standards and recommendations include FCS, Gating-ML, MIFlowCyt, NetCDF, and ACS.

The Flow Cytometry Standard (FCS) is the primary interchange format for flow cytometry data. All cytometer manufacturers support iterations up to the current version (FCS 3.1). In the next few months, the ISAC Data Standards Task Force will release FCS 3.2 and FCS 4.0. Gating-ML is an XML-based mechanism to describe gates including encoding, data transformations, and compensation. Minimum Information about a Flow Cytometry Experiment (MIFlowCyt) standard defines the minimum information required to report flow cytometry experiments. Network Common Data Form (NetCDF) data format is the next generation of the FCS standards for storing and retrieving Big Data in the form of n-dimensional arrays. Archival Cytometry Standard (ACS) supports bundling of data with different components describing cytometry experiments.
Education & Training
PhD

University of Florida College of Medicine (2005)

MS

University of Florida College of Medicine (2000)

Postdoctoral Fellow

City of Hope Comprehensive Cancer Center

Fellowship

University of California – College of Medicine, San Francisco
Honors & Recognition
| Award | Awarding Organization | Date |
| --- | --- | --- |
| Blavatnik Funding and Pitchfest 2019 Quarterfinalist | Yale University | 2018 |
| Melanoma Research Alliance Young Investigator Award | Melanoma Research Alliance | 2015 |
| Trainee Travel Award, American Association of Immunologist | American Association of Immunologist | 2013 |
| Power of You Award | Procter & Gamble Pharmaceuticals | 2008 |
| Power of You Award | Procter & Gamble Pharmaceuticals | 2007 |
| Power of You Award | Procter & Gamble Pharmaceuticals | 2006 |
| Women's Club Scholarship | University of Florida | 2004 |
| Graduate Fellowship for Outstanding Research, Interdisciplinary Program in Biomedical Sciences | University of Florida College of Medicine | 2004 |
| Academic Achievement Award, Office of Minority Affairs | University of Florida College of Medicine | 2004 |
| Journal Article of the Week, Interdisciplinary Program in Biomedical Sciences | University of Florida College of Medicine | 2004 |
| Research and Technology Careers in Industry Conference Award | Procter & Gamble Corporation | 2004 |
| NIH Ruth L. Kirschstein National Research Service Award Fellowship NIH Rheumatology Training Grant | University of Florida College of Medicine | 2002 |
| Academic Achievement Award, Office of Minority Affairs | University of Florida College of Medicine | 2002 |
| Medical Guild Mini-Grant | University of Florida College of Medicine | 2000 |
Professional Service
| Organization | Role | Date |
| --- | --- | --- |
| International Immuno-Oncology Biomarker Working Group on Breast Cancer | Member | 2019 - Present |
| SITC Women in Cancer Immunotherapy Network (WIN) Team | Member | 2019 - Present |
| Clinical Cancer Research (AACR) | Reviewer | 2019 - Present |
| SITC Champion, Society for Immunotherapy of Cancer (SITC) | Member | 2019 - Present |
| Cancer Research (AACR) | Reviewer | 2018 - Present |
| Yale University Women Faculty Forum - Seed Grant Committee | Reviewer | 2018 - Present |
| Website and Communications Committee, Society for Immunotherapy of Cancer (SITC) | Committee Member | 2016 - Present |
| Cytometry A | Reviewer | 2013 - 2014 |
| Data Repository Task Force, International Society for Advancement of Cytometry (ISAC) | Committee Member | 2009 - Present |
| Flow Cytometry Standards Task Force, International Society for Advancement of Cytometry (ISAC) | Committee Member | 2009 - Present |
| Image Cytometry Standards Task Force, International Society for Advancement of Cytometry (ISAC) | Committee Member | 2009 - Present |
Departments & Organizations