Roberto J. Groszmann, MD, professor emeritus of medicine (digestive diseases), passed away on January 16, 2021. He was recognized as a pioneer in the field of portal hypertension, the main complication of liver cirrhosis. He was the first to recognize the hyperdynamic circulatory state as its main pathogenic driver, an observation that forms the basis for current therapies. He was an innovative, precise, honest, and prolific researcher; a mentor to many hepatologists; and a loving husband, father, and grandfather. Groszmann was based at the West Haven VA Medical Center, where all of his research took place and where he was the chief of digestive diseases from 1988-2006. He leaves behind a strong legacy of basic and clinical researchers in the area of cirrhosis and portal hypertension, both here at Yale and across the world.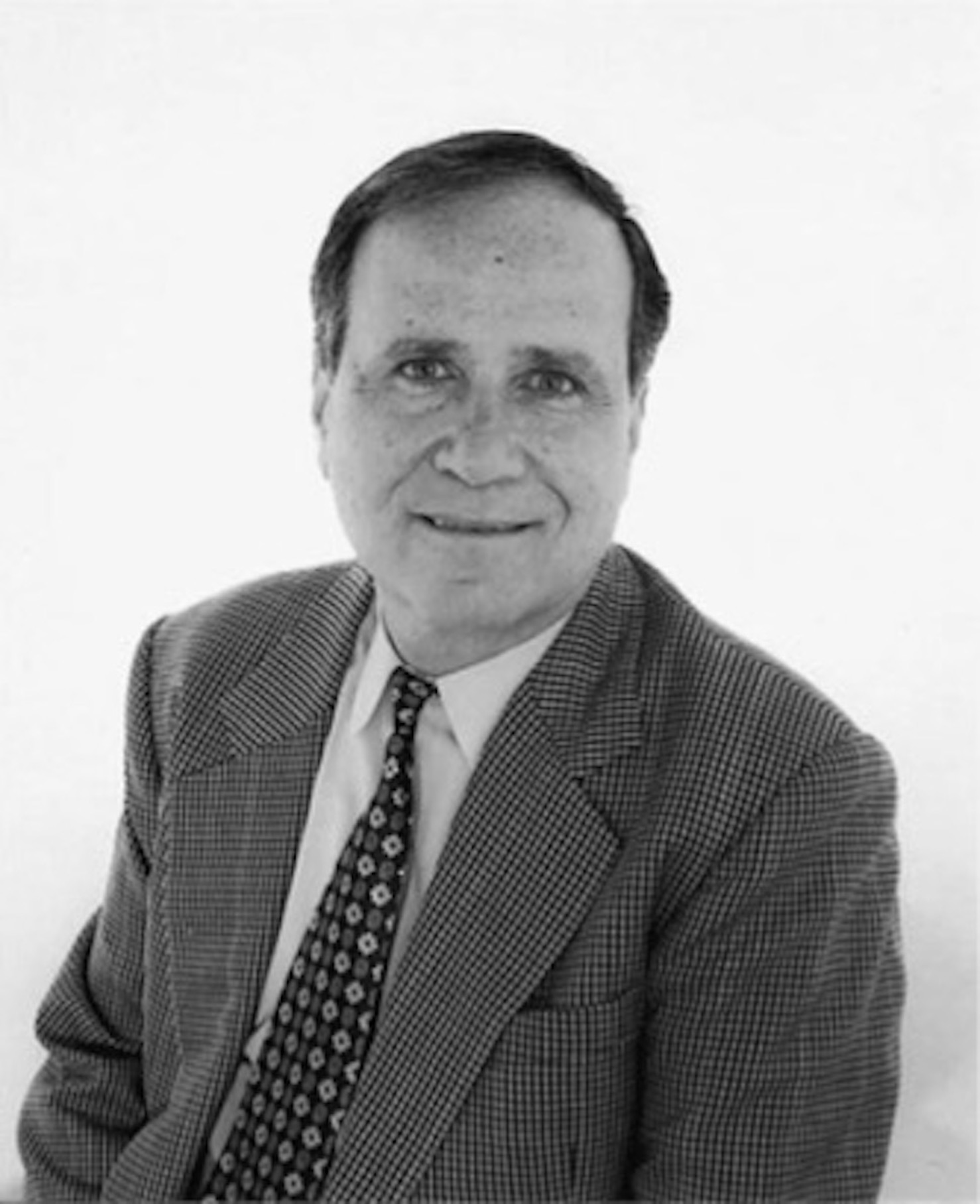 Groszmann was born on August 17, 1939 in Buenos Aires, Argentina, where he received all of his education in the public schools, culminating in his medical education at the prestigious University of Buenos Aires School of Medicine, a public university, from which he graduated in 1964.
In 1965 he married Aida Zugman and after a month-long honeymoon spent traveling across the United States, they settled in Chicago where Dr. Groszmann interned at the Mount Sinai Hospital. He then moved to the Washington, DC Veterans Administration Medical Center (VAMC) for residency. His long and productive relationship with the VA began at that time. During an elective rotation in the medical residency program, he met Dr. Jay N. Cohn, a young cardiologist interested in cardiogenic and septic shock (and father of Yale pulmonologist Dr. Lauren Cohn) and he also met Dr. Hyman Zimmerman, father of liver hepatotoxicity, who at the time was chief of the Liver and Metabolic Research laboratory there. Dr. Groszmann became fascinated with both Hepatology and Cardiology and, after finishing a one-year fellowship with Dr. Zimmerman in Boston, he returned to the Washington, DC VAMC to work with Dr. Cohn from 1968 to 1971. During that time, he learned the basics of cardiac hemodynamics that he would apply to the study of cirrhosis for the rest of his career.
Groszmann returned to Buenos Aires in 1971, as had always been his intention, with Aida and their two children, Yvette and Danny, and was offered an academic position as a scientific investigator in the Argentine National Research Council. Despite challenges in funding, he was able to perform hemodynamic studies in small and large experimental models. However, because of political unrest and civil violence that preceded a military coup, he and his family fled Argentina in the knowledge that, this time, it would be a permanent move. Dr. Harold Conn recruited him as an assistant professor of medicine to Yale University and the West Haven VA Medical Center in August 1975 and he remained there until his retirement in 2009.
Soon after he arrived in New Haven, he received a Career Development Award from the VA that allowed him to create his hepatic hemodynamic lab and dedicate most of his time to research. He worked tirelessly and creatively to elucidate the hemodynamic changes that occurred in the development of cirrhosis and portal hypertension. While working with Dr. Cohn, he had already observed that patients with cirrhosis had the same systemic hemodynamics as some patients in septic shock (high cardiac output and low arterial pressure) and, rather than their having a "congested" splanchnic circulation, this circulation was hyperdynamic. He thus changed the existing paradigm of portal hypertension in cirrhosis, introducing experimental models and innovative methodologies to measure portal pressure, which in turn led to the investigation of different therapies, both in experimental animals and in clinical studies. One of the methods he developed was the use of a balloon catheter to perform serial measurements of the hepatic venous pressure gradient, which has now become the gold standard for measuring portal pressure in clinical studies, not just at Yale, but worldwide. Using this approach, he was lead author of clinical trials evaluating the effect of nonselective beta-blockers on portal pressure and their effect in preventing variceal hemorrhage, the most deadly complication of portal hypertension, including the paradigm-shifting "timolol" study published in the New England Journal of Medicine.
Groszmann trained a multitude of physicians and scientists from around the world with whom he established long-lasting collaborations and friendships, de facto creating a portal hypertension family. In the words of one of his most prominent "fellows," Dr. Jaime Bosch, "Roberto was a man who enlightened one's life, inspired one's work, paved the path of one's career, provided the best advice on many aspects of life, and became one's most valued friend."
His achievements were recognized through a number of awards, including the 2002 Distinguished Achievement Award from the American Association for the Study of Liver Diseases, the 2006 Distinguished Scientific Achievement Award from the American Liver Foundation, and the 2016 International Recognition Award from the European Association for the Study of the Liver. Perhaps equally important, though, was his uniqueness as an individual; he had a warm personality, and he was immensely proud of his family, his dogs, his friends, and anything that would remind him of Argentina, from tango to soccer to Aida's empanadas.
Groszmann is survived by the love of his life and wife of 55 years, Aida of Woodbridge, Conn.; his daughter Yvette of Cambridge, Mass.; his son Daniel, wife Deborah, and his two grandchildren, Ryan and Joshua, all of Belmont, Mass.; and his dog Fredo.
In lieu of flowers, his family requests donations in his memory to the American Society for the Prevention of Cruelty to Animals (ASPCA).

Submitted by Robert Forman on January 22, 2021