It was 2013. Margi Rosenthal and I were sitting side-by-side at a large meeting table, surrounded by staff from a local non-profit organization dedicated to violence prevention and family advocacy. She was the co-director of the National Clinician Scholars Program and was leading a National Institutes of Health (NIH)-funded study on youth violence prevention. I was a new arrival in town, having just started my pediatric emergency medicine fellowship at Yale. She had brought me along to learn more, and I was hoping to assist in the project. As we chatted quietly, and the meeting was about to start in earnest, Margi turned to me and passed along the most important advice of my community-partnered research training. "We are just going to listen," she said, as she pulled out her ever-present notebook and began a new page.
Although I had completed coursework in community-based participatory research and had great mentors in my residency training program at the University of Pennsylvania, it wasn't until that project, alongside Margi, that it all came together. Deeply invested and exuding the values of honesty and reciprocity in community-partnered research, Margi embodied the principles of the work. She had built a relationship with this organization over the course of years, and although she set out to assist in childhood obesity research, a spike in gun violence in 2011 set her on a course to put her energy into what her community partner needed most. They needed resources, support, and consistent presence on issues that mattered to their clients and community. Nearly the entire budget of this NIH project was funding for the community organization.
It wasn't long before Margi pulled me aside on one of those first meetings and confided that she had recently been diagnosed with cancer. She was going to have to step back from the project at times but trusted that I had support and mentorship from others within the Clinical Scholars Program and from her community partner. As was the case for so many others, Margi was more present for me than any other academic mentor. Working around chemotherapy, and countless other responsibilities, she made edits, submitted letters on my behalf, and helped make key connections. She imparted wisdom on how to be a better mentor, child rearing tips, and why hiking and biking can make you a happier person. Then, there were the meetings. I can't count the number of meetings we attended with city and non-profit leaders. Margi knew everyone. She encouraged me to dive in. I spent part of the first summer of fellowship, helping organize and run a youth violence prevention advocacy team, comprised of a handful of New Haven high school students, all of whom had been impacted by gun violence in their community. They became the "youth voice" in a city-wide collaborative effort that culminated in a report by youth on their perspectives on gun violence prevention. Margi helped to build the groundwork for what would be the most important part of my academic life.
Now fast forward seven years, and I'm still working hand-in-hand with a violence intervention program that grew out of that first meeting. I'm the medical director for the Violence Intervention Program at Yale New Haven Hospital, and my overtly community-partnered work is only possible because of the lasting impact of the relationships that Margi established. Last winter, I got one last chance to walk with her before the pandemic, on a tour of the violence intervention center, with the new National Clinician Scholars. Margi, true to form, wanted to know how she could help in the building of a community garden for the site.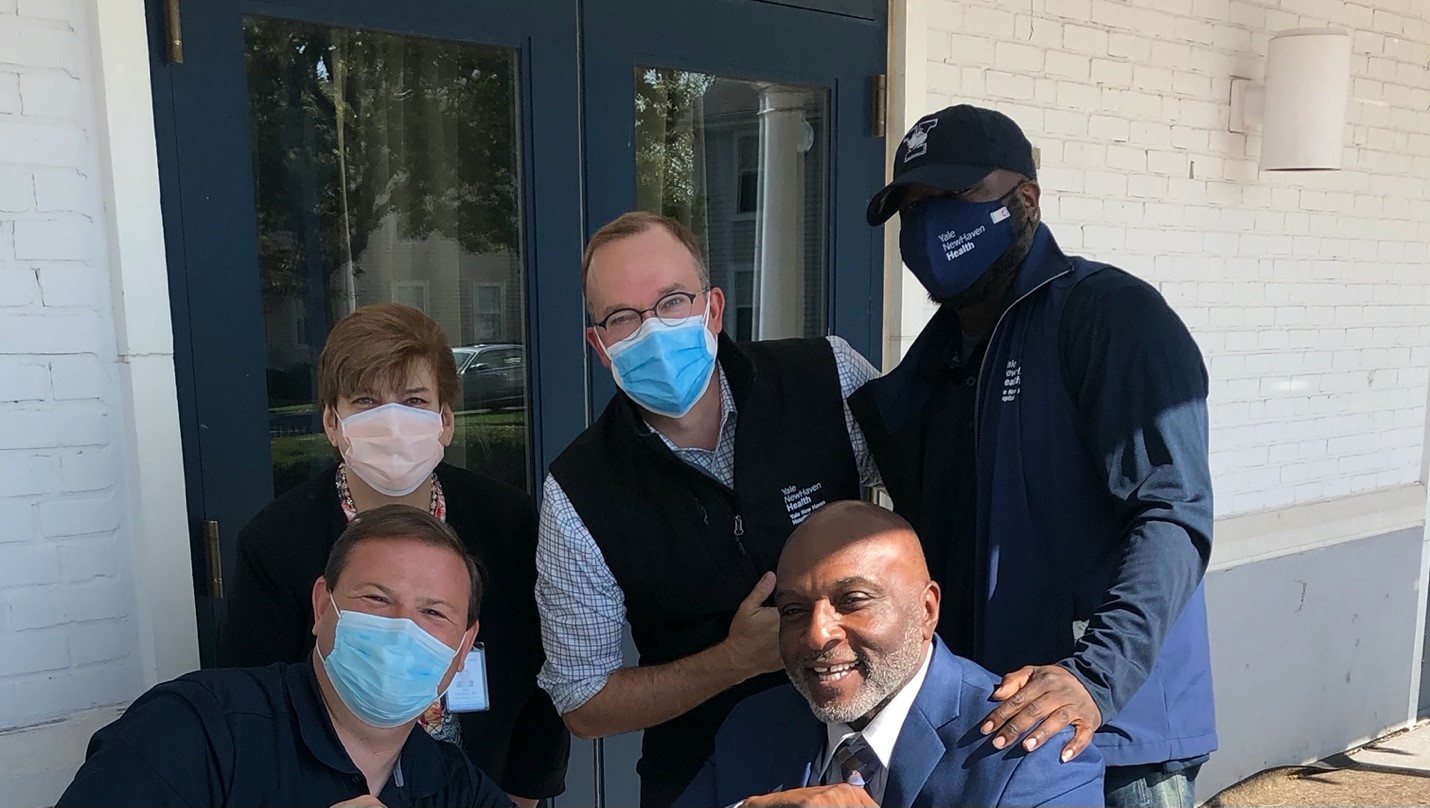 This December, when many of us gathered for a zoom remembrance of Margi Rosenthal, I think it nearly broke the Zoom. Hundreds of people poured into the session in minutes, and the stories folks told showed just how many benefitted from this incredible leader. Now, as a mentor to others, I strive to hold onto what Margi taught me. To place the needs of community members at the center of the conversation, to give voice to young people, and to most of all, just listen.

Acknowledgements: Ann Greene and Katie O'Neill, MD
James Dodington, MD, is the Medical Director of the Yale New Haven Hospital Center for Injury and Violence Prevention and an Assistant Professor of Pediatrics and Emergency Medicine at the Yale School of Medicine. He grew up in New York City, and attended Hunter High School and Vassar College, before Medical School and Pediatrics Residency at the University of Pennsylvania and the Children's Hospital of Philadelphia. He came to Yale in 2013 for Pediatric Emergency Medicine Fellowship and joined the faculty in 2016. Throughout his career he has been involved in injury and violence prevention program development and research. His primary research interest is in violence prevention, with a focus on community-based participatory research in the development of violence intervention programs. He serves as a member of the Executive Committee of the American Academy of Pediatrics Council on Injury, Violence and Poison Prevention. Follow him on Twitter at @DrJDodington.
Submitted by Alexa Tomassi on February 17, 2021