Fred Stuart Kantor, MD, Paul B. Beeson Professor Emeritus of Medicine (Immunology), whose dedication to training young doctors continued right up until his death, died on May 28 at Yale New Haven Hospital, where he had faithfully worked for 56 years. He was 90 years old.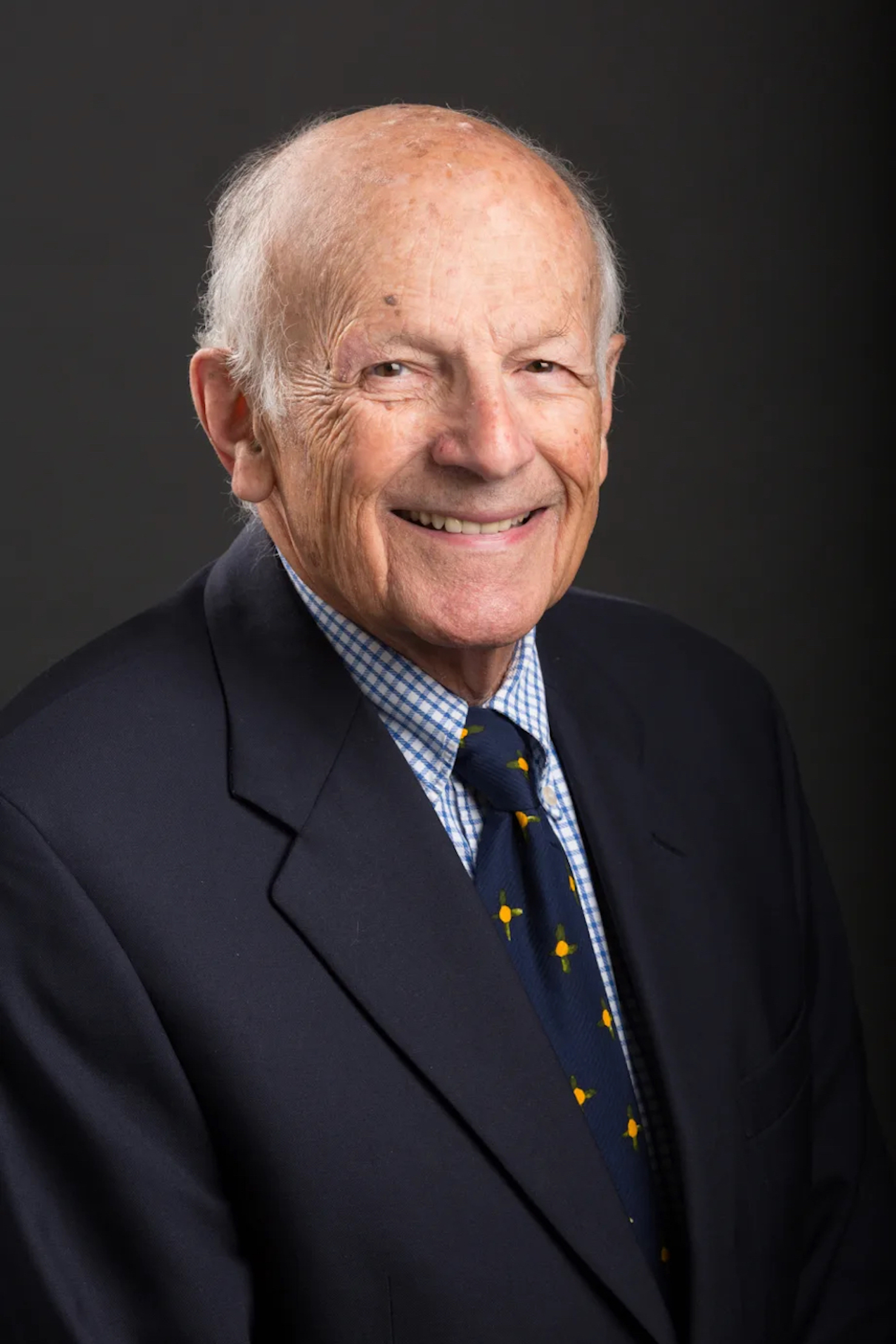 Kantor was born in New York City on July 2, 1931. His father was a dentist and his mother an attorney. He attended Brooklyn Technical High School and then received his BS from Union College in Schenectady, N.Y. In 1952, he enrolled at New York University (NYU) School of Medicine, where he earned his MD and received the Founder's Day Scholastic Award. From 1956–1957, he trained as an intern at Barnes Hospital in St. Louis, Mo., followed by a two-year stint as a research associate at the National Institute of Allergy and Infectious Diseases, where he made fundamental contributions to understanding the mechanisms by which streptococcal infections lead to rheumatic fever. In 1959, he came to Yale School of Medicine, where he completed his internal medicine residency under Professor Paul Beeson.
In 1960, Kantor became a Helen Hay Whitney Fellow under Beeson, and from 1961–1962, he completed a fellowship in immunology at NYU under the future Nobel Prize-winning scientist, Baruj Benacerraf. In Benacerraf's lab, Kantor made sentinel discoveries of responses to synthetic antigens that led to the realization that the nature of the transplantation tissue type on antigen-presenting cells was crucial to the function of immune response genes. This work earned Kantor an early international reputation.

In 1963, Kantor returned to Yale as an assistant professor of medicine, rising to the rank of professor in 1973. In 1982, he was awarded the Paul B. Beeson Professorship in Medicine. He served as a visiting scientist and visiting professor at several international institutions, including the Walter and Eliza Hall Institute in Melbourne, Australia; the Weizmann Institute of Science in Rehovot, Israel; the Department of Zoology at University College, London; the Pahlavi University, Shiraz, Iran; the Hebrew University, Hadassah Medical Center, Jerusalem; as well as Harvard and Stanford universities.

He will long be remembered as one of Yale School of Medicine's premier educators. His message to his trainees was informed by his analytic training as a scientist and his Oslerian stance of "quizzical regard" vis-à-vis the problem at hand. His passion for medicine, its content, and traditions excited his devoted trainees and served to initiate them into the profession he loved and cherished. He was a faithful attendee and mentor at the daily morning report of the Department of Internal Medicine until the days before his death – a valuable voice and historical presence that linked his audience with the tradition of excellence that characterized his life in medicine. One of Internal Medicine Residency's premier awards, the Yale New Haven Hospital Teacher-of-the-Year Award, is named in his honor.

Kantor embodied the vaunted "triple threat" of American academic medicine and its mission to create new knowledge, train the next generations of physicians, and deliver excellent health care. He was a caring and brilliant diagnostician, deeply invested in attending to the healing of his patients. Above all, he excelled as an inspiring and inspired teacher, modeling the art and craft of medicine for several generations of trainees.
Foundational in shaping the culture of Yale School of Medicine, his credo for the school was "Good as any, kinder than most." A man of many pearls of wisdom, Dr. Kantor's former trainees often recite Kantor's Rule: "If a patient is sick, you take an action, and if the patient gets worse, it's probably what you did."

He won numerous honors and distinctions over his career. From 1962–1972 he held a Career Development Award from the U.S. Public Health Service. From 1981–1984 he was secretary/treasurer of the prestigious Interurban Clinical Club, of which he served as president from 1985–1986. In 2002, he received the Solomon A. Berson Medical Alumni Achievement Award in Clinical Science from NYU. He was elected a Fellow of the American Academy of Allergy, Asthma & Immunology and of the American Board of Allergy and Clinical Immunology. He served on the Council of the American Heart Association and was elected to the American Society for Clinical Investigation.

He served on numerous editorial boards, including The Journal of Allergy and Clinical Immunology,The Journal of Immunology, and the Annals of Internal Medicine. He served on the NIH Immunobiology Study Section and as a member and chair of the NIH Allergy and Clinical Immunology Research Committee. At Yale, he was a member of countless committees, including the Intern Selection Committee for 46 years.

Kantor directed a clinical immunology research laboratory, which focused on making important new observations in a variety of diseases related to T-cell and B cell immune responses, including primary biliary cirrhosis, myasthenia gravis, and Lyme disease. Working with a team at Yale including Richard Flavell, PhD, Erol Fikrig, MD, and Stephen W. Barthold, DVM, PhD, he developed Lymerix, a vaccine against Lyme disease that received Food and Drug Administration approval in 1998 and was distributed by SmithKline Beecham Pharmaceuticals.

His long marriage to his wife Linda, who survives him, was a loving partnership of shared achievements that fueled both of their lives. Kantor's greatest source of pride and joy was the family they created. Along with his wife, he is survived by his children Michael (Kathy Landau), Karen, and Ted (Susan), and seven grandchildren, Emma, Twyla, Rebecca, Alice, Max, Sam, and Isabelle. He was preceded in death by his grandson Sacha.

Submitted by Robert Forman on June 23, 2022