For Melissa Durand, MD, interest in a medical service mission was piqued several years ago when she attended a grand rounds lecture sponsored by the Department of Radiology & Biomedical Imaging at Yale School of Medicine (YSM). The talk mentioned volunteer opportunities with RAD-AID.org, the nonprofit group that works to improve medical imaging and radiology in developing and emerging countries.
Wanting to learn more, Durand attended a RAD-AID national conference at the World Health Organization in Washington, D.C.
"All of their presentations were so inspiring," said Durand, an associate professor of radiology & biomedical imaging at YSM.
She volunteered for a 2019 trip to Ghana, West Africa, at Ghana's second-largest teaching hospital, the 1,200-bed Komfo Anokye Teaching Hospital (KATH) in Kumasi.
Understanding the Challenges of Breast Cancer Diagnosis in Ghana
In Ghana, the breast cancer survival rate is low because women often will not come to the hospital until they feel a lump. Some women rely on traditional healers and prayer, and some will go to a doctor only when those methods fail, Durand said. But by then, the cancer has likely become more advanced and harder to treat. Reaching a diagnosis is also time-consuming, requiring three appointments at the hospital's Breast Care Centre for an examination, ultrasound, and biopsy. Fewer than half of the patients who need a follow-up appointment return, often due to cost.
Assessing Breast Cancer Screening Needs and Training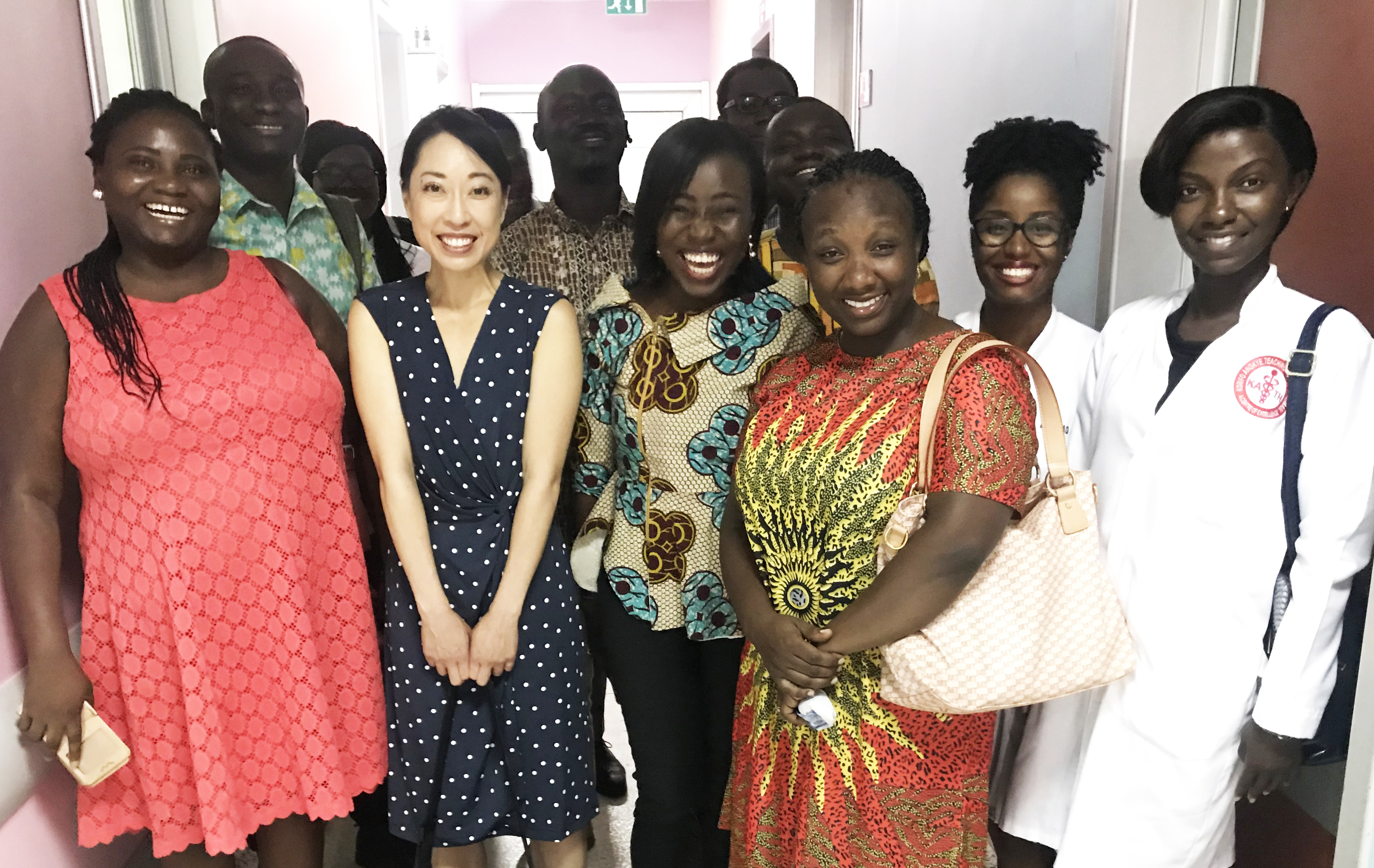 Coincidentally, a week before leaving for Africa, Durand mentioned her trip to Judith Abaidoo, a mammography technologist at Yale New Haven Hospital's Shoreline Medical Center.
"I said, 'You're going to Ghana? That's my country!'" Abaidoo said.
Abidoo received her training at Korle-Bu Teaching Hospital in Accra. Working as a new radiographer in the early 1990s, she walked into a room where a male radiographer was performing a mammogram. "Afterward, I went to the director of the program and asked why was this man doing mammograms because there are girls here who could be trained to do it," Abaidoo said.
The director took her up on her idea, training Abaidoo and another student. "We were among the first group of women to do mammograms in Ghana. That was more than 20 years ago," she said.
As a mammography technologist in Ghana, Abaidoo participated in outreach programs, talking about breast health to women at their churches.
During this time, one of her patients was a nurse whose younger sister had been Abaidoo's childhood friend. "I was working when the head of the department called for me. He had a patient he wanted me to do a mammogram on," she recalled.
"She had full-blown breast cancer. She died less than two months after that mammogram," Abaidoo said. "Screening was still not common then, but she was a nurse, so it broke my heart."
While more women in Ghana are being screened for breast cancer, the procedure is expensive, she said. "The people who can afford it are doing it. The women who can't afford it only come when they feel a lump."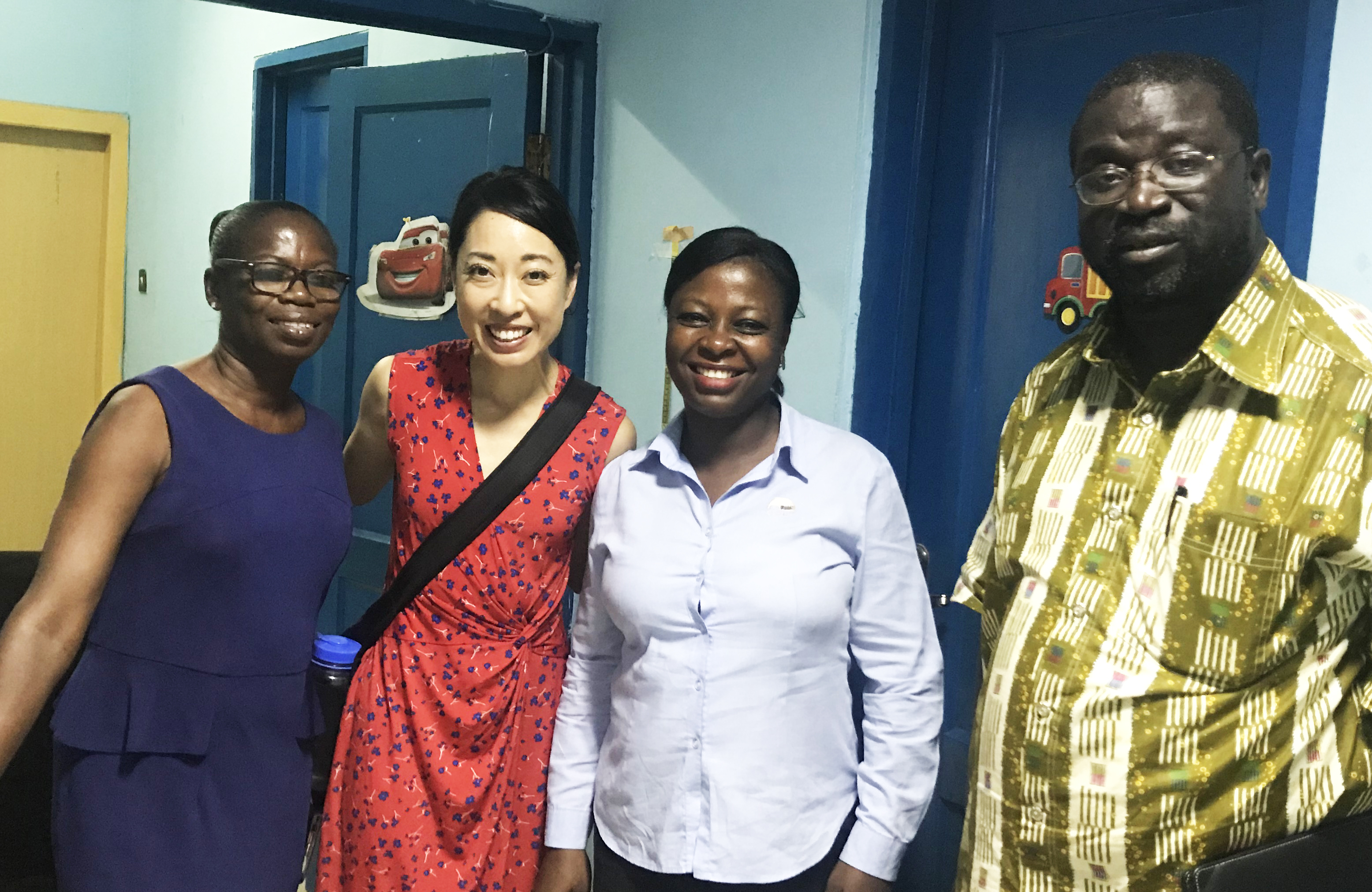 High Rates of Triple-negative Breast Cancer in Ghanaian Women
Among the physicians Durand met through RAD-AID was Lisa Newman, MD, chief of the Section of Breast Surgery at Weill Cornell Medicine and New York-Presbyterian, who traveled to Ghana at the same time Durand was there and runs a clinical trial at KATH. Newman's research has shown that Ghanaian women have the highest frequencies of triple-negative breast cancer in Africa.
In the United States, African American women have a higher incidence of triple-negative breast cancer when compared to Caucasian women. According to Newman, the patterns make sense if you look at maps of the transatlantic slave trade that brought Africans from West Africa to serve as slaves in the U.S. Colonies. Their descendants, some of today's African American women, are the result of that diaspora, Durand explained.
Newman also has co-authored a study that identified a set of gene variants that originated in Sub-Saharan West African populations that might explain why African American women have worse breast cancer outcomes than Caucasian women.
Before she left Ghana, Durand and Newman visited a slave fortress on the coast of Ghana where Africans were imprisoned before crossing the Atlantic. Several weeks after her return to Yale, Durand was still visibly moved by what she saw there.
"You can't believe something like that happened," she said.
A Need for Image-guided Biopsies for Earlier Breast Cancer Diagnoses
In a radiology readiness assessment Durand conducted for RAD-AID in 2019, she outlined the lack of supplies, such as biopsy devices, marker clips, and sterile probe covers, as well as a lack of functioning imaging equipment. At the time, the breast cancer center had not had a working mammography unit for six years, as its sole unit never worked due to a software malfunction. There was no image-guided biopsy capability; biopsies on late-stage tumors were done by feel. Ultrasound can help the radiologists target a tumor if it cannot be felt, Durand said.
"The need for image-guided procedures is also critical because as patients begin to present at earlier stages, which is the goal, these smaller masses will be more difficult to biopsy free-hand," she said.
In addition to an ultrasound, KATH has an MRI Center with a 1.5T MRI unit that had been used once. Plans were also made to purchase a new CT scanner and to install a PACS system, Durand said.
"RAD-AID could best support breast imaging at KATH by training radiologists in image-guided procedures and supporting the purchase of a working mammography unit, preferably one with digital breast tomosynthesis, as well as an additional ultrasound unit," Durand said. "A mobile unit would be very useful for taking breast screening and awareness programs directly to communities."
Upon her return, Durand gave a short talk about her trip to the department's breast section. "Many of our technologists expressed interest in helping out in some way. Many even want to come to Ghana to help share their expertise in performing ultrasound and mammography," Durand said.
"We have such a talented group of people in breast imaging at Yale. It made me really happy to see their enthusiasm to help."
Originally published July 31, 2019; updated October 25, 2022.
Submitted by Angel Machon on July 29, 2019