Frank Fortunati, JD, MD, assistant professor of psychiatry, died on March 5, 2023, after a protracted, courageous battle against cancer. Fortunati was a dedicated advocate of those with mental illnesses, a passionate mentor, and a transformative leader who had a palpable impact on the Department, of Psychiatry, Yale School of Medicine, and Yale New Haven Hospital.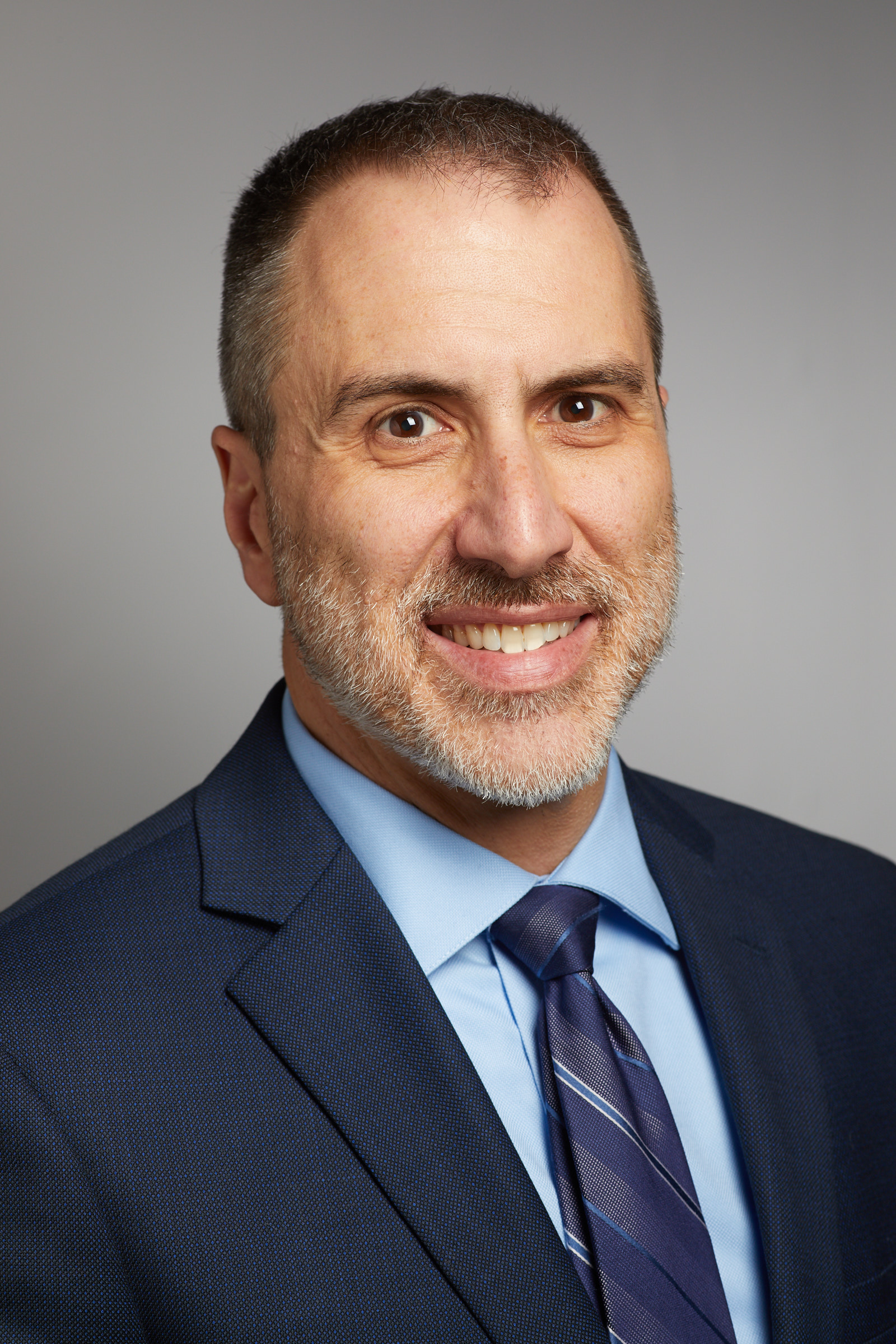 Since 2016, Fortunati served as vice chief and medical director of psychiatry and behavioral health for Yale New Haven Hospital (YNHH). Frank was a transformative leader for YNHH and the health system. He restructured YNHH Psychiatry and Behavioral Health, creating the five sections (Inpatient Psychiatry, Ambulatory Services, Psychological Medicine, Interventional Psychiatry, and Emergency Services) and developed a cadre of young leaders. He led the reorganization of the inpatient units to better align them with the sites in which they were localized. He placed renewed emphasis and built new infrastructure to foster improved quality of care. During COVID-19, he mobilized his team to rapidly transition ambulatory services to telemedicine, to restructure inpatient care to manage COVID-19 infected patients with urgent psychiatric illness, and to mobilize psychiatry and behavioral health in support of health care providers throughout the medical center.
Fortunati grew up in New Jersey and he completed most of his education there. After earning a BS in pharmacy at Rutgers, he attended Rutgers University School of Law. He then obtained his MD from what is now Rutgers New Jersey Medical School. After a medical internship at the University of Medicine and Dentistry of New Jersey, he came to Yale, where he completed a psychiatry residency and fellowships in child/adolescent psychiatry and forensic psychiatry.
He had remarkably broad expertise in psychiatry, and he received the department's highest honor, the Fleck Award, in 2020. As a lawyer, he knew the statutes that governed the practice of psychiatry and medical billing. As an adult and child/adolescent psychiatrist, he had a deep understanding of the needs of patients and their families. As a forensic psychiatrist, he was an effective advocate for patients at the interface of psychiatry and the legal system. He also carefully managed details, tracking funds flow, business practices, and clinical metrics. Fortunati cared deeply about his colleagues, staff, trainees, and patients.
He was a very able and much beloved mentor. During his tenure, two of "his" YNHH faculty became psychiatry chairs at other departments (University of Rochester, University of Massachusetts) and one left to become CMO of a large health care system. He recruited most of the current YNHH psychiatry faculty and fostered their career development. He was involved with all of the Yale New Haven Health System delivery networks, helping to place Yale faculty at each institution and building cross-institution collaborations. He had a clear-eyed view of the psychiatry mission.
Fortunati led by example, often serving in multiple roles (vice chief, section head, inpatient medical director). He earned the respect of everyone who worked with him. His credibility enabled him to drive change and improve quality. He put others ahead of his personal needs, repeatedly declining to complete the paperwork necessary for his own promotion in the service of looking out for others. He also was an effective public advocate in the service of those with mental illnesses. As part of the Connecticut Hospital Association, he advocated vigorously for support for the treatment of individuals with mental illness. He also testified regularly at the state government level. He served on several national committees, where his input was invaluable. He also was active in the department's COVID Healthcare Worker Support Task Force and Anti-racism Task Force.
He is survived by his wife, Karen, and their children, Jenna and Frank.
Submitted by Robert Forman on March 06, 2023