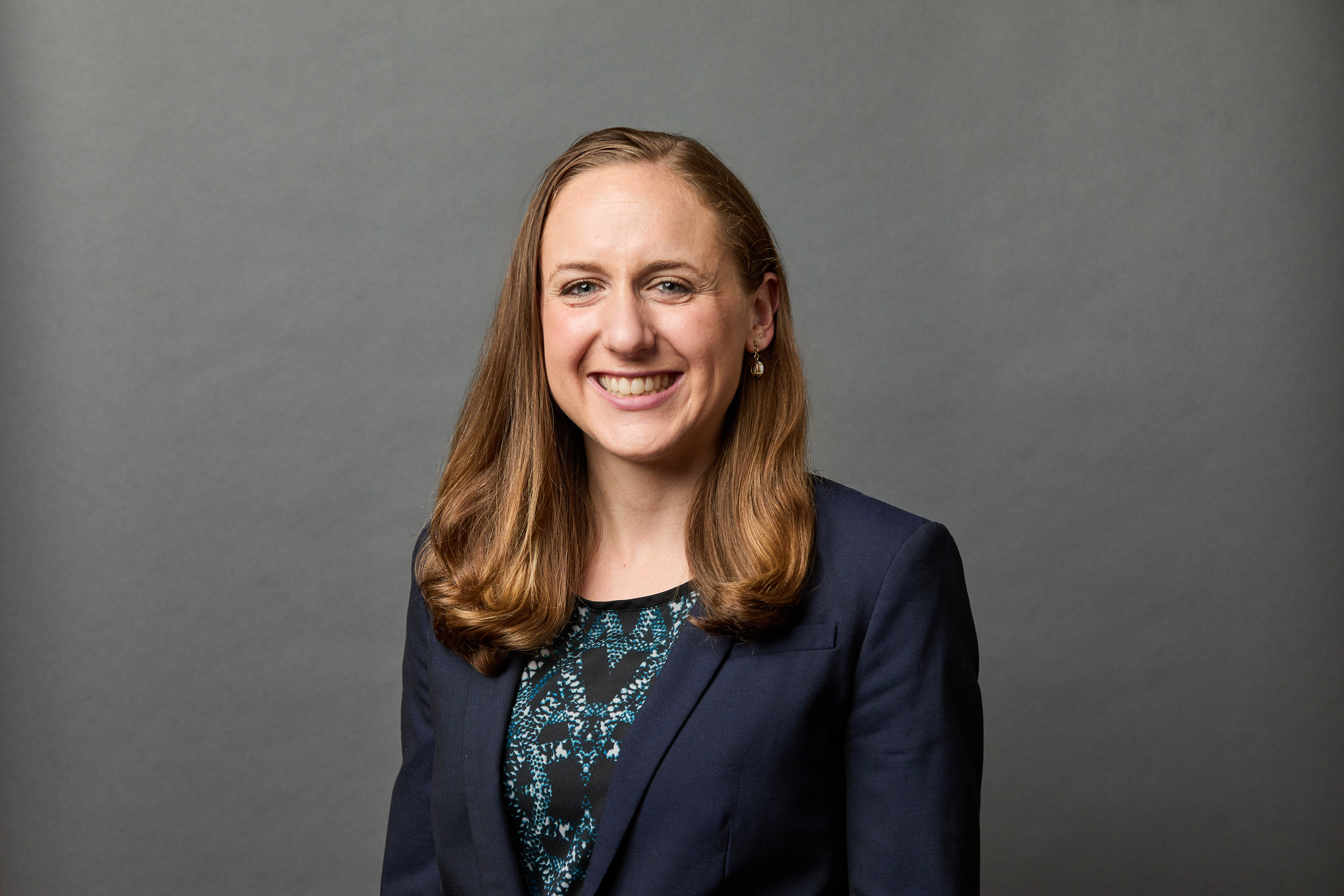 Fellow Focus in Four introduces you to fellows from each section of the Department of Internal Medicine. This month's fellow is Ami Belmont, MD, a clinical fellow in Allergy & Immunology.
Why did you choose medicine?
I chose medicine because I wanted a career where I could help people through building long-lasting relationships and because I love the practical application of science. I also knew I wanted to be in a field that would always push me to grow and learn. For all these reasons, I found medicine to be a compelling career fit.
Why did you choose Yale Department of Internal Medicine for your fellowship?
I came to Yale initially for the Combined Internal Medicine and Pediatrics Residency Program (Med-Peds), then stayed for a chief year in 2020-2021 with Yale Primary Care/Internal Medicine. I have had an outstanding experience at Yale School of Medicine's Department of Internal Medicine, and am continually impressed by the community of physicians, and their dedication to patient care, public service, collaboration, and pushing scientific progress forward. I have felt a great sense of community here at Yale and was thrilled to have the opportunity to stay.
What was your path to Yale?
I grew up in Northampton, Mass. I am the daughter of a professional musician and an educator. I attended Swarthmore College, where I fulfilled a major in psychology and biology, as well as a minor in Spanish. After college, I worked as a clinical research coordinator for a large obesity prevention trial in Philadelphia, and this is where I had my first exposure to medicine. It was a great fit, and soon after I completed the Bryn Mawr Postbaccalaureate Program. I attended the Alpert Medical School of Brown University, then came to Yale School of Medicine for my Med-Peds residency training.
What's a fun fact about you?
I live in Guilford with my 18-month old son and husband, Ben, who owns a local furniture business that partners with local crafters to build sustainable furniture for large organizations.
Perks of living in New Haven? Connecticut?
I absolutely love living in the New Haven area! We recently moved to the shoreline, and I relish every chance I get to be by the water! From stand-up paddleboarding in Long Island Sound to picnics on the beach, and enjoying lobster rolls in the summer --it has all been amazing!
What is your 5-year goal? 10-year? Overall career?
I am so excited to start fellowship in Allergy & Immunology this year. I plan to stay in academic medicine, hopefully pursuing a clinician-educator track and leadership role in a training program someday. I also have a budding interest in quality improvement projects as they relate to drug allergy. In terms of my clinical focus, I am especially interested in drug allergy, as well as adult immunodeficiency.
The Section of Rheumatology, Allergy and Immunology is dedicated to providing care for patients with rheumatic, allergic and immunologic disorders; educating future generations of thought leaders in the field; and conducting research into fundamental questions of autoimmunity and immunology. To learn more about their work, visit Rheumatology, Allergy & Immunology.
Submitted by Jane E. Dee on September 14, 2021