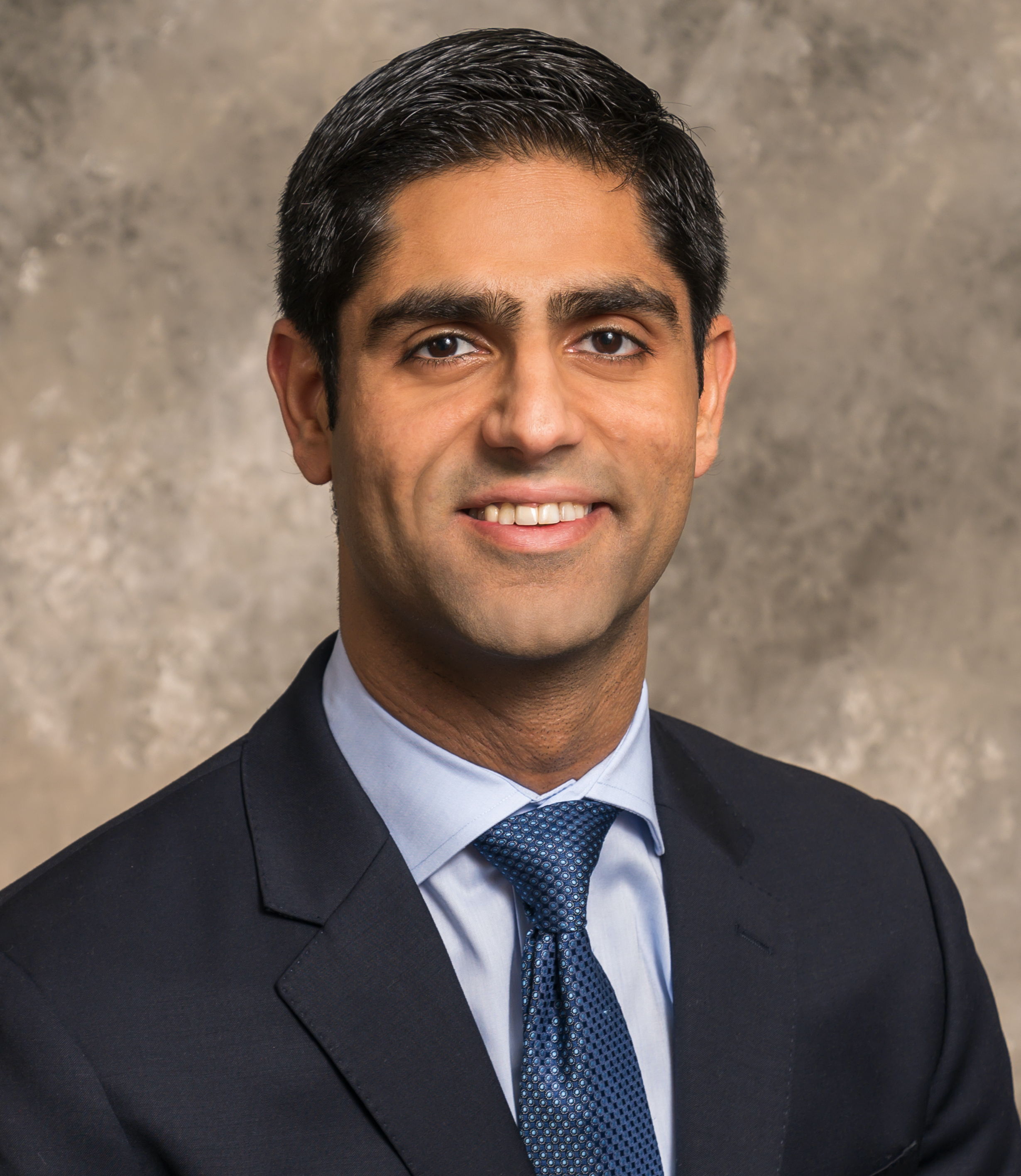 Rohan Khera, MBBS, MS, assistant professor of medicine (cardiovascular medicine) at Yale School of Medicine (YSM); assistant professor of biostatistics (health informatics) at Yale School of Public Health; and clinical director of the YSM Data Analytics Center at the Center for Outcomes Research and Evaluation (CORE), was recently awarded a Clinical Scientist Development Award (CSDA) from the Doris Duke Charitable Foundation.
The prestigious CSDA provides funding and research time protection to junior physician scientists to aid their transition to independent clinical research careers.
According to Khera, "The award comes with significant resources to support science and discovery, specifically in novel areas of investigation. Many prominent investigators that I look up to were Doris Duke awardees early in their careers - that was really encouraging for me, and it motivated me to put together a strong application for this award."
As a clinician-data scientist, Khera works to identify data-driven strategies for improving outcomes of patients with or at-risk for cardiovascular disease, which is the leading cause of death in the United States and globally.
His current research focuses on applying emerging technology, such as machine learning and artificial intelligence, to leverage data streams more effectively. He leads the Cardiovascular Data Science (CarDS) Lab, a multidisciplinary lab that combines informatics, computer science, and data science to assess and improve cardiovascular care.
With the support of the award from the Doris Duke Charitable Foundation, Khera hopes to transform the detection and treatment of cardiovascular disease by developing novel screening tools that use deep learning to detect cardiac disorders.
"Our scientific discovery process uses commonly available data streams, like electrocardiograms (ECGs)," said Khera. "Many small hospitals and health systems globally have access to this technology, which can be used more effectively to identify signatures of cardiac muscle disease. The key part of our work is that we want to adapt this data stream to work with a wearable device, like a smartwatch. We will use our repository of ECG data to model and construct artificial intelligence algorithms to define signatures of these individual diseases and adapt them to be identified by a smartwatch."
Khera was selected from a rigorous, multistage peer review process involving a selective applicant pool of investigators working in a broad range of disease areas. The stated mission of the CSDA program is to fund outstanding individuals with potential for clinical research careers and whose projects will address highly significant research questions.
The Department of Internal Medicine at Yale is among the nation's premier departments, bringing together an elite cadre of clinicians, investigators, educators, and staff in one of the world's top medical schools. To learn more, visit Internal Medicine.
Submitted by Julie Parry on August 09, 2022