Caleb González, MD, professor emeritus of ophthalmology and visual science, passed away on January 10, 2021, in Lancaster, SC. He was recognized as a pioneer in the field of strabismus, a condition in which the eyes appear to be looking in different directions, including writing one of the first textbooks on the subject. He was also a prolific researcher, a world-renowned speaker, and a passionate educator.
González was born on May 1, 1929 in Humacao, PR, where he received his elementary and high school education in public schools. He received his BA from the Interamerican University of PR (1949) under a scholarship program for children of Evangelical Ministers. He then studied at the University of Puerto Rico School of Medicine where he received his MD in 1954 as a member of its first graduating class. He was among the top three students in his class and was selected for membership to the Alpha Omega Alpha Honor Medical Society and the American Association for the Advancement of Science.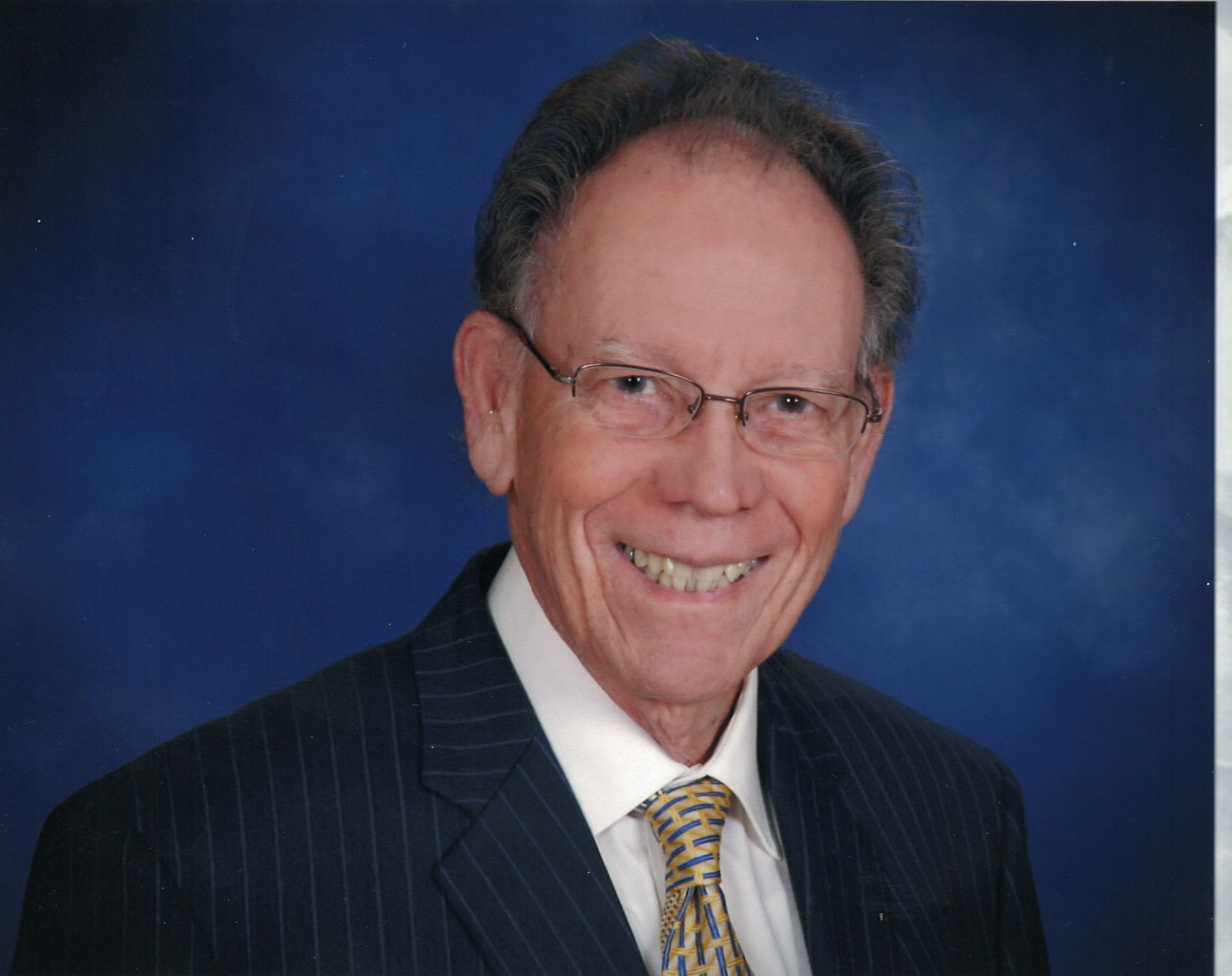 Dr. González interned at Wayne County Hospital (Mich.) from 1954-1955 and then served as the first Puerto Rican flight surgeon in the U.S. Navy (rank of Lieutenant Commander) on the USS Saratoga (CVA 60) and the USS Randolph (CVA 15). He was in the Navy for nine years: Active duty 1955-59 and Naval Reserves 1959-64. While in the Naval Reserves, he completed his Ophthalmology residency in SUNY-Downstate (1959-62) and his NIH Sponsored Pediatric Ophthalmology & Adult Strabismus Fellowship at Bellevue-NYU (1962-64).
In 1965, he was selected as one of a handful of physicians representing the USA at the first international strabismus meeting held in Giessen, Germany. All attendees became founding members of the International Strabismus Association.
González worked for 12 years at the University of Puerto Rico School of Medicine (1964-76) where he established and directed the first Pediatric Ophthalmology Department in Puerto Rico. He also established Pediatric Ophthalmology clinics at the San Juan Children's Hospital, the University Hospital, the San Juan City Hospital and the PR Department of Health. He worked at these ad honorem while he resided in PR. While practicing, teaching, and researching in Puerto Rico, he developed and presented numerous surgical firsts in the field of strabismus.
In 1976, González was recruited by Yale School of Medicine (YSM) to establish its first Pediatric Ophthalmology and Adult Strabismus Section. In 1981, he was the first Puerto Rican physician promoted to tenured professor at YSM and received an Honorary Master of Arts Degree from Yale University. González was acting chair of the DEpartment of Ophthalmology and chief of Ophthalmology at Yale New Haven Hospital and the West Haven VA Hospital in 1977-78, 1985, and 1995-96. While serving as the Ophthalmology Resident Program Director in 1996 he was tasked with and succeeded in turning around the residency program and its being returned to full accreditation in a record 10 months.
In 1983, González wrote his textbook Strabismus and Ocular Motility published by Williams and Wilkins.
González published and participated actively in hundreds of peer-reviewed scientific presentations at national and international meetings of the American Academy of Ophthalmology, American Association of Pediatric Ophthalmology & Strabismus, Pan American Association of Ophthalmology, and the Association for Research in Vision & Ophthalmology (ARVO). He presented his research and papers as the invited guest speaker at meetings in more than 15 countries around the world.
He was a member of the editorial boards of two peer-reviewed Pediatric Ophthalmology journals. For 46 years (1964-2013), he was a permanent faculty member of the "Dr. Guillermo Pico Santiago" basic science course in ophthalmology held every year the University of Puerto Rico School of Medicine and he was also a permanent faculty member of the Andean ophthalmology course held bi-annually in Medellin, Colombia.
González retired from Yale in 2006 with the academic rank of Professor Emeritus of Ophthalmology and Visual Science. During his retirement, he wrote seven books about the history of the creation of the Puerto Rico School of Tropical Medicine and of the University of Puerto Rico School of Medicine.

González is survived by his wife and the love of his life of 65 years, Flora González; his five daughters, Lisa González of Millersburg, Ohio, Patricia González of Woodbridge, Conn., Sandra González of Santa Rosa, Calif., Erica I. González of Kissimmee, Fla., and Kristie Poulton of Lancaster, S.C.; his siblings, Elsie Bernier of Humacao, PR; Ruth Berkel of Sarasota, Fla.; Abigail Culpepper of Matthews, N.C.; Eunice González of San Juan, PR; and Benjamin González, of Birmingham, Ala. He had 10 grandchildren and 15 great-grandchildren. He is preceded in death by his parents, Rev. Carlos P. González and Julia Mercado de González, his sister Delia Palmieri of Jupiter, Fla., brother Carlos Josue González of San Juan, PR and sister Miriam Zabawa of Vero Beach, Fla.

A family service is being held in South Carolina followed by a private burial service in Connecticut.
Submitted by Robert Forman on January 14, 2021