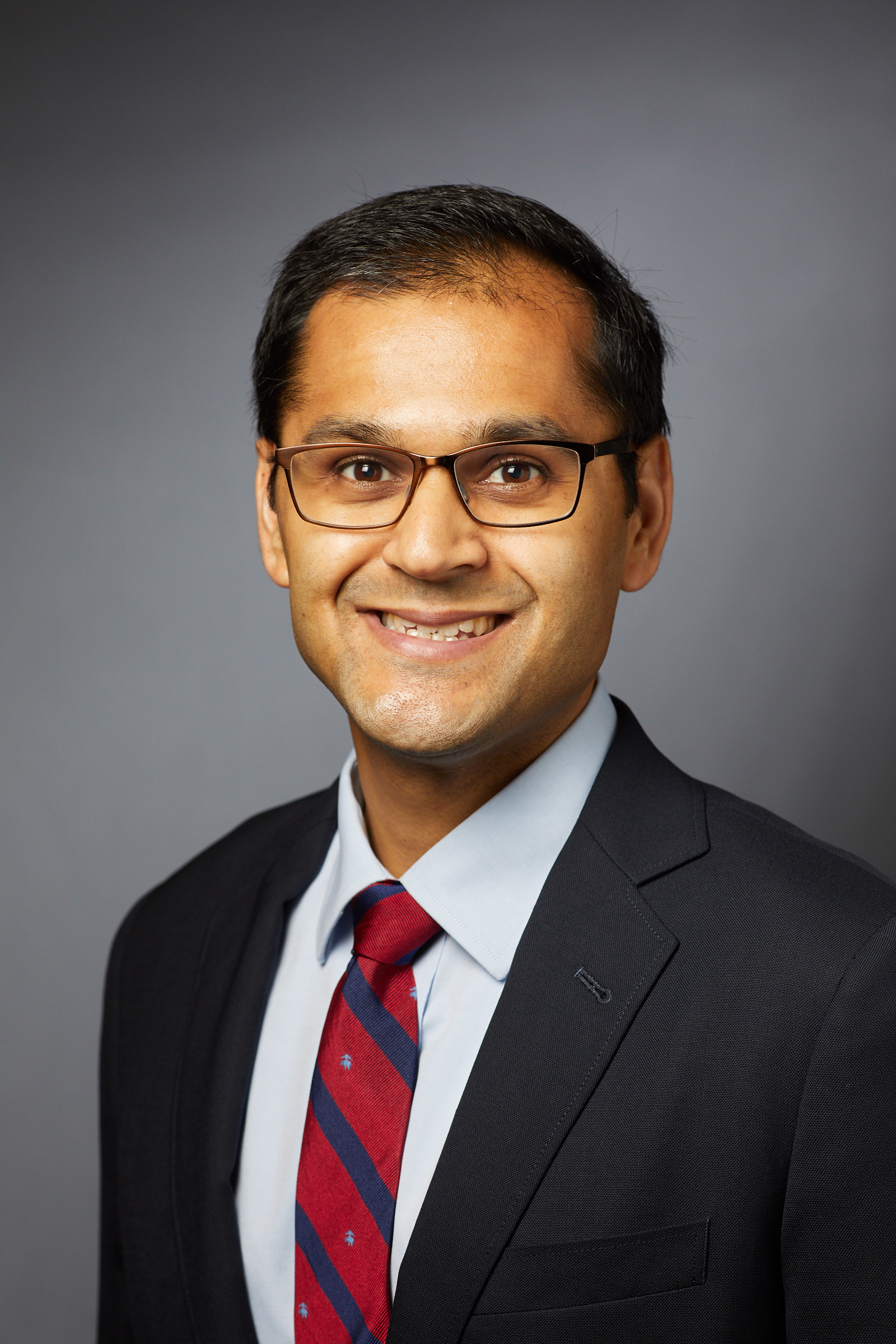 The health concerns for COVID-19 are magnified by the psychological toll. Patients in medical isolation often experience anxiety and loneliness away from their loved ones. Over several weeks, stories have emerged of physicians demonstrating the singular importance of human connection. In today's good news story, Samit Shah, MD, PhD, from the Section of Cardiovascular Medicine shares how an act of kindness enabled a terminally ill patient to connect remotely with his wife.
---
I have had several patients with COVID under my care. Last week our team admitted an elderly Korean War veteran with COVID viral pneumonia and mild respiratory failure. The patient was a retired costume jewelry designer. He had re-married and had been with his current spouse for 20 years. As he grew older his mental faculties had diminished, and his wife became his steadfast caretaker. In her own words, she "could not imagine life without him."

Despite our best efforts his condition worsened, and my sense was that he had hours to days to live. His wife desperately wanted to see him but was limited by hospital visitor restrictions as well as her own condition, as she was suffering from a presumed COVID infection as well. I offered a video conference as an option, but she did not know if she had any devices that were capable of video.
Last Saturday after I had informed the patient's wife that he was gravely ill, I offered to visit her at her home so she could see him via video. I prepared a full complement of PPE with some guidance from hospital infection control and drove to her home. We called one of our very diligent nurses who was on-standby in the patient's room and we were able to allow them to see each other. He had been almost unresponsive throughout the day but when he heard her voice and saw her face he sat up and told her that he was feeling better. She told him that their dog missed him and was looking for him, and he told her not to worry. She pleaded with him that she needed him to come home, and he assured her that he would be home soon.
The patient's wife did have a smartphone and I was able to teach her to use the video conferencing feature. We were able to arrange a few more video calls between the two of them until he peacefully passed away two days after my visit to her home.
This was such a heartbreaking situation. One of the cruelest aspects of COVID is the crushing hopelessness that comes with patients being separated from their families. We were able to utilize technology to bring this husband and wife together for a final few moments, and I think being witness to these terminal video conversations is going to be a common experience for frontline providers during the pandemic.
---
Eric Velazquez, MD, thanked Shah for representing the section of Cardiovascular Medicine so well and leading by this example. "Your effort reminds us all that being a physician is a privilege and starts and ends with the ability to empathize and care for your patients."

Maria Diaz, MD, a medical resident at Yale New Haven Hospital, was with the patient that day. "He perked up so much after the conversation and was such a special moment to witness. I'll carry this day with me forever. It lifts me up and gives me hope and it's honestly a blessing to be working side by side with such amazing people," said Diaz.
Shah completed his residency in internal medicine and fellowships in cardiovascular disease and interventional cardiology at Yale New Haven Hospital. He is a faculty member in the Section of Cardiovascular Medicine and has been serving as a medical service attending at the West Haven VA Medical Center for the last two weeks.
Submitted by Elisabeth Reitman on May 01, 2020