ASNC Virtual Nuclear Cardiology Elective:
April 6 - April 17, 2020
Starting Monday, April 6, and running every week-day through Friday, April 17, the American Society of Nuclear Cardiology (ASNC) will be offering ASNC Virtual Nuclear Cardiology Elective live interactive teaching through Zoom video conferencing from 2:00 PM to 4:00 PM (U.S. EDT). Each day's program will feature an ASNC leader from Yale, Brigham and Women's Hospital, St. Luke's Hospital, University of Pennsylvania, University of Virginia, or Houston Methodist delivering a 30-minute didactic lecture followed by 90 minutes of hands-on case interpretation of SPECT/PET/novel SPECT cases, including 99mtechnetium SPECT myocardial perfusion imaging (MPI), 99mTc-pyrophosphate amyloid imaging, 82rubidium-PET MPI, 13N-ammonia PET MPI, 18F-FDG myocardial imaging for viability, sarcoidosis, and infection. A tentative schedule can be found here.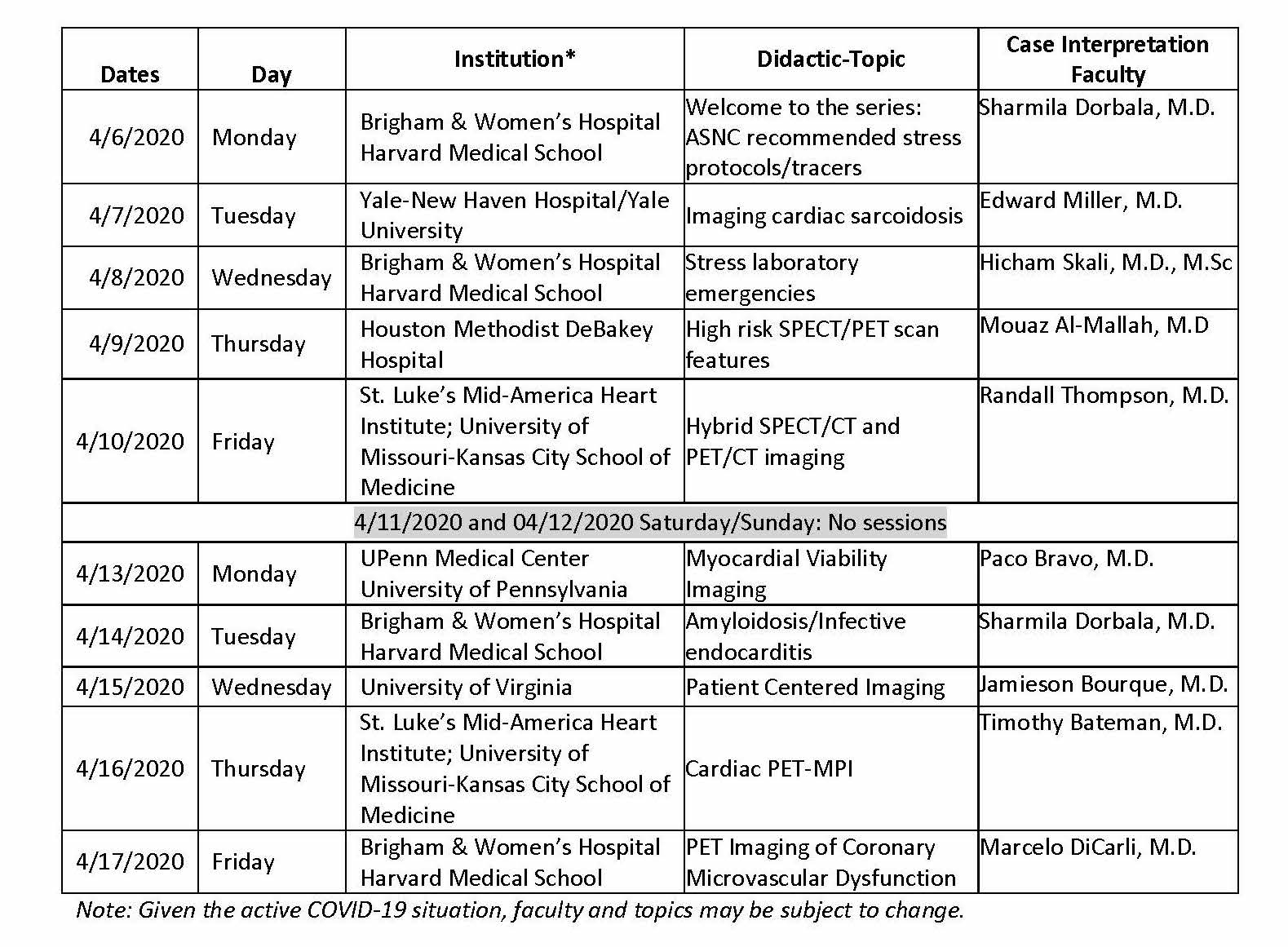 These sessions will be hosted on Zoom. Participants may register for one or more sessions. Recordings will be posted on the ASNC website.
Submitted by Elisabeth Reitman on April 03, 2020