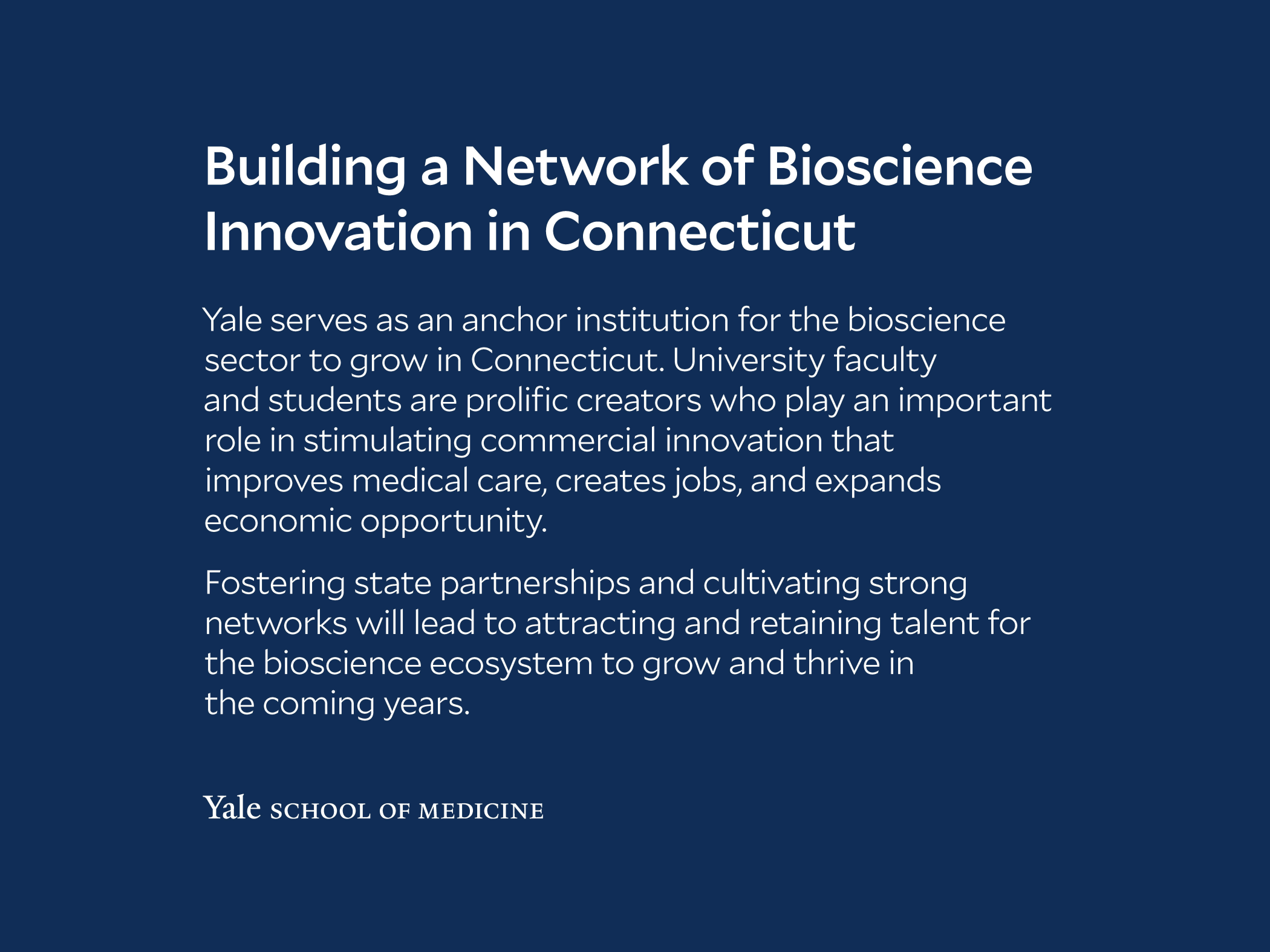 A new display featuring Yale's role in the growth of the bioscience sector in Connecticut is on display at the state capitol building from April 1 through April 15.

The display highlights Yale resources that have contributed to the translation of discoveries and inventions into practical applications and successful companies in the state. It also features Yale's commitment to building the bioscience industry through partnerships with other institutions and organizations.

All are welcome and encouraged to visit. A guide to the capitol is located here.
Submitted by Liz Pantani on April 02, 2019