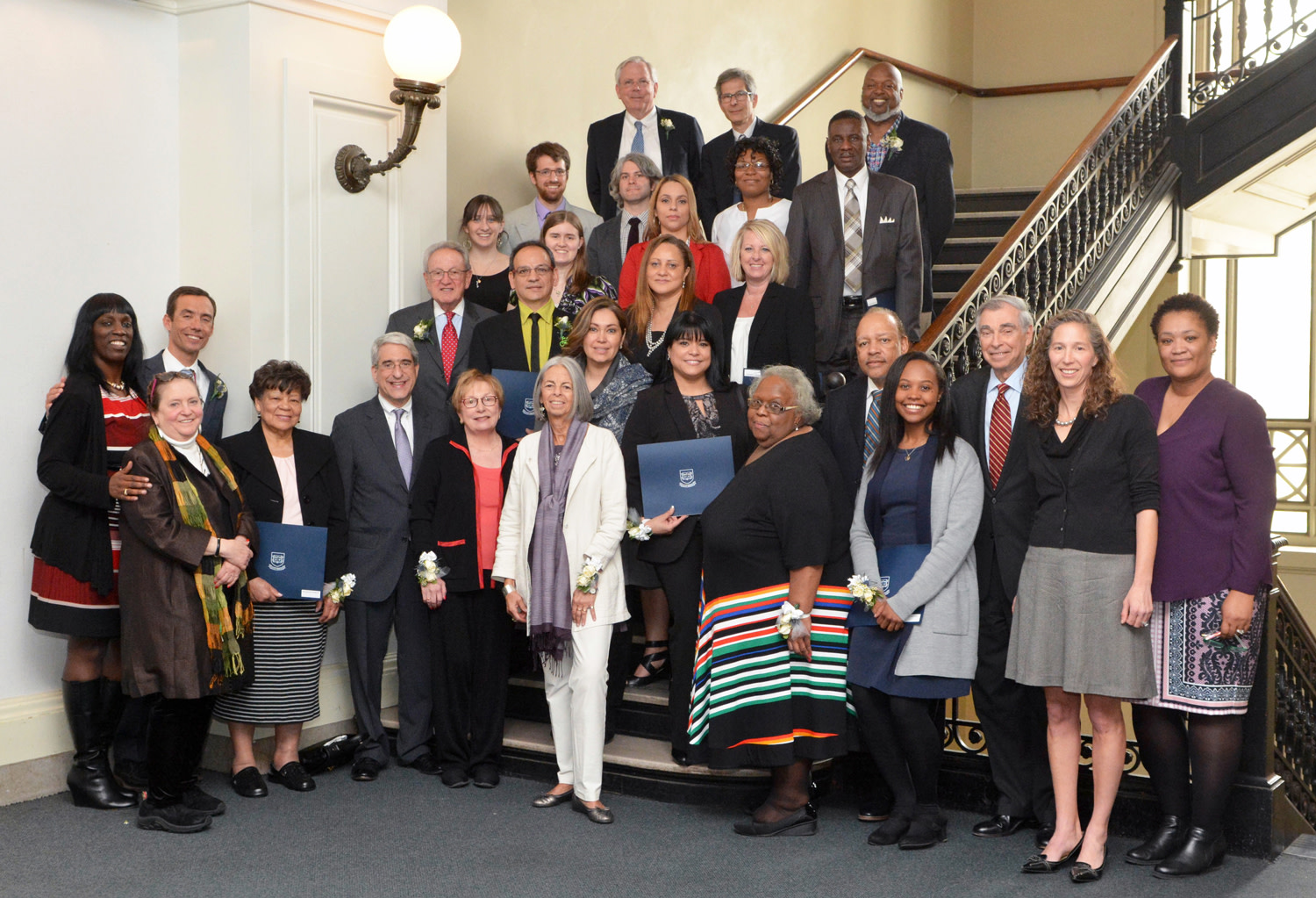 Seton Elm-Ivy Awards are presented each spring to individuals and groups from Yale and New Haven who have helped to strengthen and expand town-gown ties — with Elm Awards going to those from the city and Ivy Awards to those from the university.
This year, three individuals from New Haven received Elm Awards, three individuals and one graduate student group from Yale received Ivy Awards, and one organization received both Elm and Ivy awards because its members hail from both the university and the city.
The Seton Elm-Ivy Awards were established in 1979 through the inspiration and support of Fenmore (Class of 1938) and Phyllis Seton, who established an endowment at the Community Foundation for Greater New Haven to support the awards ceremony. The first Elm and Ivy Awardees were named in 1980. A list of previous recipients and other information about the awards can be viewed at www.onhsa.yale.edu/elmivy .
"Today we are honoring the strong relationship between Yale and New Haven that has been established over many years through deep collaboration and partnership," said Lauren Zucker, Yale's associate vice president for New Haven Affairs, in her opening remarks at the ceremony. "And as a result, today, New Haven and Yale stand-out for the size, duration and success of that partnership, including the most supportive fiscal relationship — and a longstanding community investment program by Yale. … This year's awardees exemplify that partnership between New Haven and Yale University. The results build a healthier and safer community, foster economic development and local job creation, and inspire and educate our youth."
This year's winners were honored at a ceremony held April 19 in the Presidents Room at the Schwarzman Center. Yale President Peter Salovey and Board of Alders President Tyisha Walker presented the awards.
Submitted by Rachel Horsting on April 27, 2017