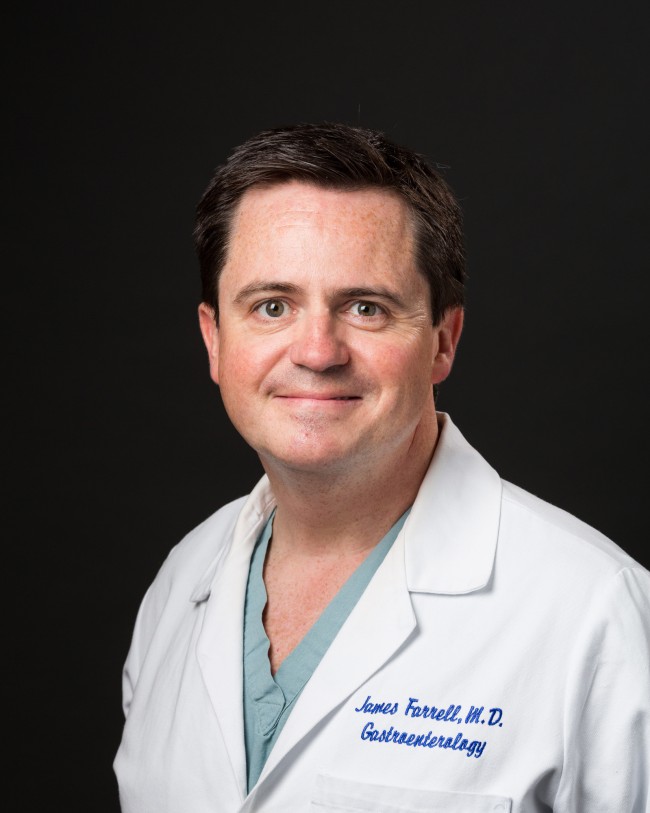 James Farrell, MBChB
Professor of Medicine; Director, Yale Center for Pancreatic Diseases
Biography

Research & Publications

Patient Care

News

Locations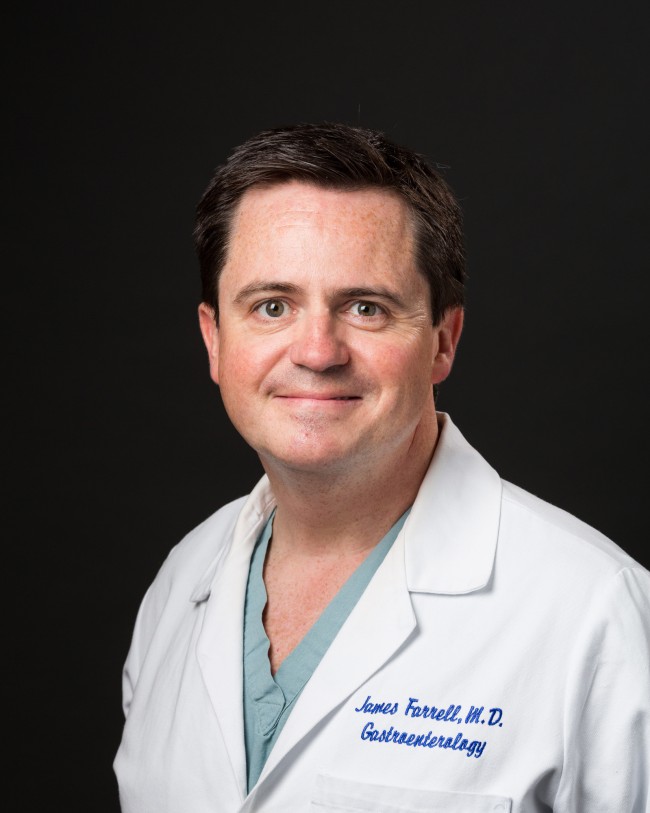 Biography
Dr James Farrell is an internationally recognized expert in pancreatic disease treatment and research. In addition to his clinical work on the endoscopic evaluation of autoimmune pancreatitis and pancreatic cysts, and endoscopic ultrasound delivery of gene therapy for pancreatic cancer, he is also known for his development of personalized therapy approaches for pancreatic cancer and early detection biomarkers for pancreatic cancer.
Dr Farrell received his medical degree from University College Dublin. He completed internal medicine training at the Johns Hopkins Hospital and Johns Hopkins University, in Baltimore and a Gastroenterology Fellowship at the Massachusetts General Hospital and Harvard Medical School in Boston. He subsequently pursued additional advanced therapeutic endoscopic fellowship training at the Massachusetts General Hospital and the Brigham and Women's Hospital in Boston. After fellowship, he was recruited to UCLA Medical Center in Los Angeles where he developed the largest endoscopic ultrasound program in California and became a founding member of the UCLA Center for Pancreatic Diseases. In 2013 he was recruited to lead the Yale Center for Pancreatic Diseases at Yale School of Medicine and the Yale New Haven Hospital, while also joining the existing Yale Interventional Endoscopy Program.
Dr Farrell is board certified in Internal Medicine, Gastroenterology and Clinical Pharmacology. He is the author of numerous publications, is invited to speak nationally and internationally, and maintains a vigorous clinical practice focused on all aspects of interventional endoscopy, gastrointestinal cancer, and pancreatic diseases. He currently serves on the medical advisory board for PANCAN, the Pancreas Cancer Action Network, as well as the NIH/NCI Pancreas Cancer Task Force.
Education & Training
MBChB

University College, Dublin, Ireland (1992)

Clinical Pharmacology Fellow

UCLA School of Medicine

Advanced Interventional Endoscopy Fellowship

Massachusetts General Hospital & Brigham and Women's Hospital, Harvard Medical School, Boston, MA

Visiting Clinical Fellow

The Academic Medical Center, Amsterdam, The Netherlands

Clinical and Research Fellow in Gastroenterology

Massachusetts General Hospital and Harvard Medical School, Boston, MA

Visiting Clinical Fellow

King's College Hospital, London, England.

Internal Medicine Residency

The Johns Hopkins Hospital, Baltimore, MD

Resident in Gastroenterology and Oncology

St James' University Hospital, Trinity College Dublin, Ireland

Internal Medicine Residency

St Vincent's University Hospital, University College Dublin, Ireland

Board Certification

AB of Internal Medicine, Gastroenterology (2000, recertified: 2010)
Departments & Organizations