In your profile page, you can customize how your name is displayed. For example, using the Name Info section, I have checked the box to "Show middle name on web profile" and in the field below, added my middle initial.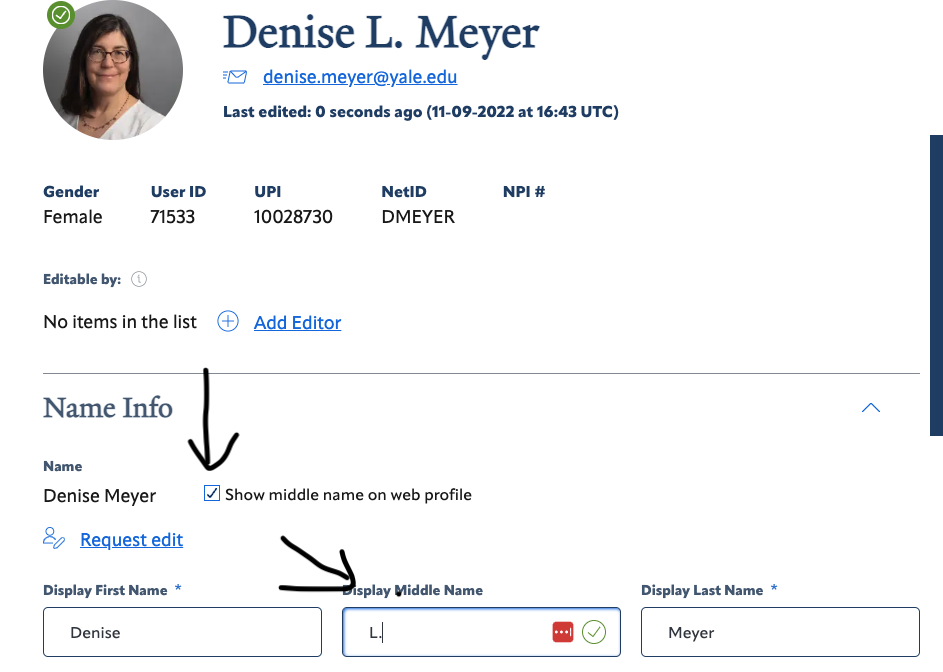 This feature can be used if you use a nickname, middle name, or to correct capitalization or hyphenation of your name.
However, if you have legally changed your name and your name and/or email need to be corrected in all Yale systems, you should log into Workday, then click on "Personal Information", then under the "Change" column, submit your correction.
Alternatively, you can work with your HR generalist or contact employee.services@yale.edu to update your name.
Once the change has been approved by your manager(s) and business office, it will be reflected in your profile within 48 hours.
Submitted by Denise Meyer on November 14, 2022