Do you have a calendar of past events for a seminar series, named lecture series or grand rounds? Add your recording of the talk to the event listing along with any slides or supplementary materials the speaker offered to share.
Instructions
In the event editor, scroll down to Media Library and either add or select the video to associate it with the event. This will automatically update your list of past events and there will be no need to request the web team to post your recording.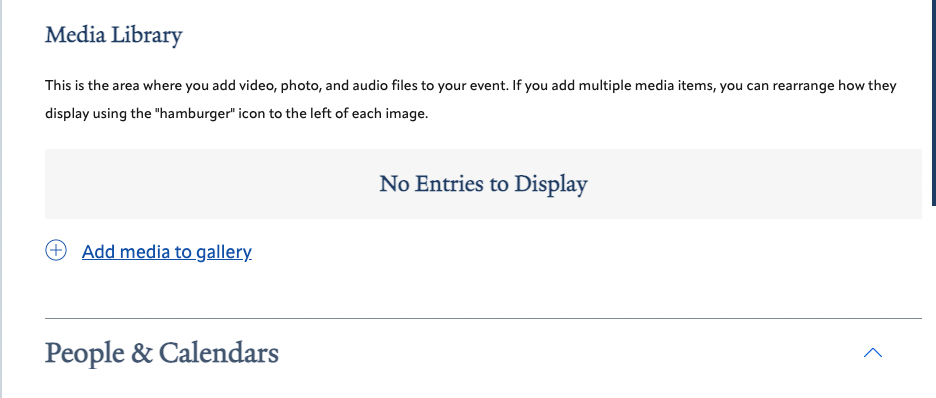 If you would like to replace a list of recordings on your website with a past event calendar using this feature, please email ysm.editor@yale.edu.
Submitted by Denise Meyer on November 14, 2022