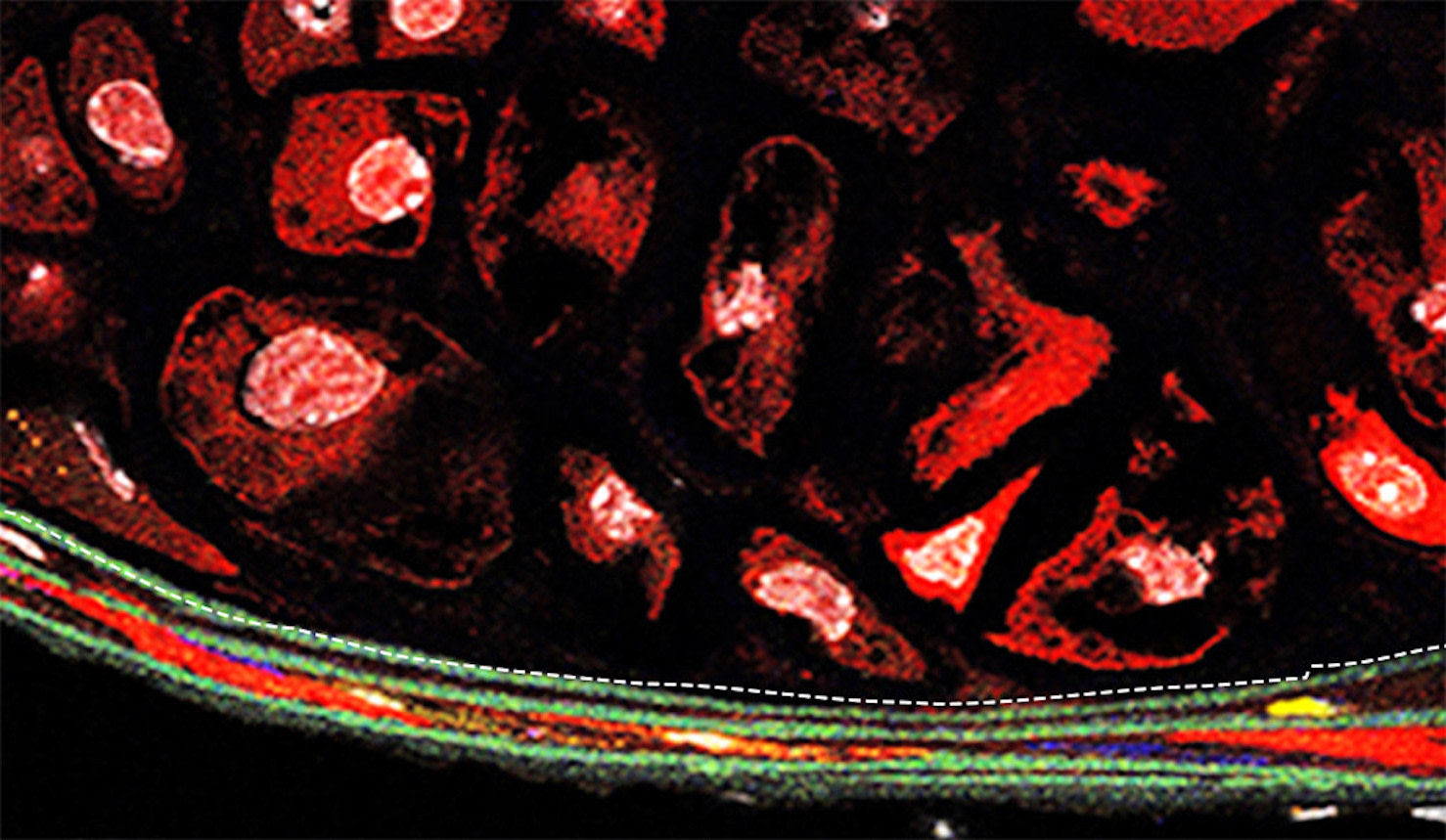 A Yale-led team of doctors has discovered how aortic aneurysms — bulges that weaken the wall of the biggest blood vessel leading to the heart — form in the human body.
Aortic aneurysms lead to about 10,000 deaths a year in the United States. Most of those deaths are due to a rupturing or splitting of the artery wall.
In a new study, researchers said an expansion of a small number of disease-prone cells in the smooth muscle tissue of the aorta cause these aneurysms.
The study appears April 2 in the journal Cell Stem Cell.
Senior author Michael Simons M.D., a Yale professor of medicine, said the cause of aortic aneurysms has been poorly understood until now. Because of this, the only available treatments have been surgery and less-invasive endovascular interventions.
But by using a combination of single-cell sequencing of human and mouse tissue and artificial intelligence technology, the researchers were able to reconstruct and watch the trajectory of disease development.
The researchers said a small population of disease-prone, smooth muscle cells in the aortic wall gradually transformed into a poorly differentiated, early cell state. This gave rise to pathogenic cell types that gradually weakened and destroyed the wall of the aorta — leading to the loss of its structural integrity and aneurysm formation. The cell transformation was driven by high levels of lipids in the blood and the loss of the protective effects of a smooth music protein called transforming growth factor beta (TGFß).
Simons said the discovery will be a boon to providing future treatment of aortic aneurysms. "We can now identify disease-prone cells and target therapy specifically," he said. "This is true personalized medicine."
The first author of the study was Yale research scientist Pei-Yu Chen. Corresponding authors were Simons, George Tellides of Yale, and Thomas Chittenden of WuXiNextCode. Additional co-authors from Yale were Lingfeng Qin, Guangxin Li, Alexander Caulk, Sae-Il Murtada, Xinbo Zhang, Zhen Zhuang, Guilin Wang, Zuzana Tobiasova, Ruth Montgomery, Carlos Fernandez-Hernando, and Jay Humphrey.
Grants from the National Institutes of Health and the National Nature Science Foundation of China funded the research.
Submitted by Elisabeth Reitman on April 03, 2020