Update from Section Chief Richard Bucala, MD, PhD
During the COVID-19 pandemic, the Section of Rheumatology, Allergy & Immunology contributed its expertise to further our understanding of the many manifestations of SARS-CoV-2 infection.
Rheumatologists have much expertise with inflammatory and autoimmune diseases that they can offer in diagnosing and treating the diverse manifestations of COVID, as well as to post-COVID or long-hauler syndrome, says Richard Bucala, MD, PhD, chief of Rheumatology, Allergy, & Immunology). The knowledge is derived from the section's experience with diseases associated with such long-term immunologic sequelae as postinfectious arthritis, Lyme disease, fibromyalgia, and the antiphospholipid syndrome.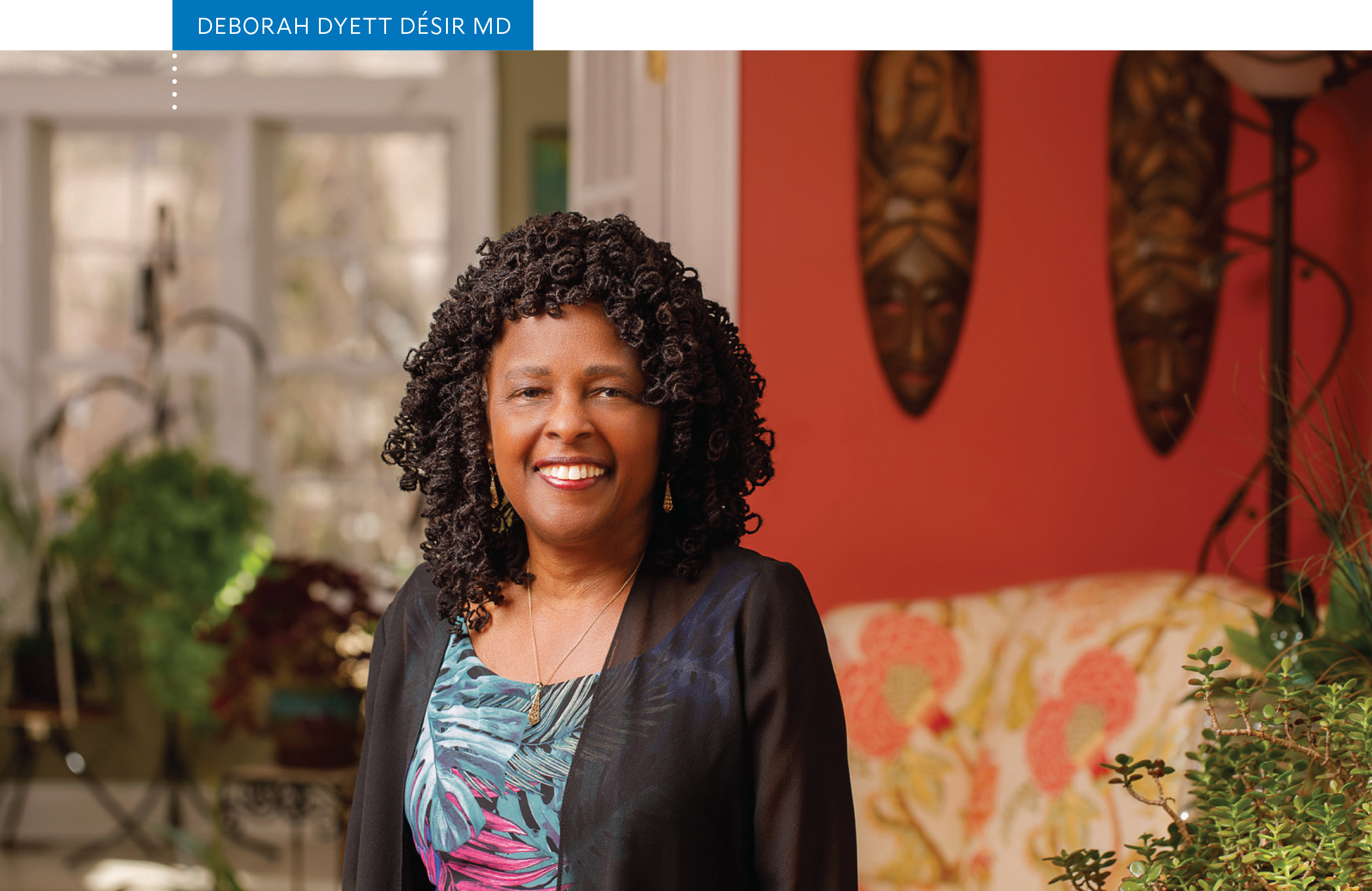 During the vaccine rollouts in Connecticut, the section's allergy & immunology faculty worked closely with community physicians and Governor Ned Lamont's COVID-19 Vaccine Advisory Team to study patients who appeared to have allergic reactions to vaccination. Several faculty contributed to a study of patients from U.S. hospitals, including Yale New Haven Hospital, that was published in JAMA Internal Medicine, which evaluated the safety of second vaccinations in those with apparent first-dose reactions. Although the pandemic precluded in-person gatherings, Bucala and Robert Schoen, MD, MBA, convened a virtual international meeting to inaugurate what will become the annual Yale Rheumatology State-of-the-Art Symposium. The first meeting on May 19, 2021, was titled Pre-autoimmunity and the Prevention of Rheumatic Diseases, with multidisciplinary research and clinical experts reviewing the conceptual basis and available clinical data for implementing preventive strategies in rheumatoid arthritis and systemic lupus erythematosus.
Authorities in type 1 diabetes and multiple sclerosis also contributed their experience with similar approaches to those autoimmune conditions. Recent progress in understanding the development of autoimmunity suggests the potential benefit of intervening in the earliest preclinical phase of autoimmune rheumatic diseases to prevent progression to symptomatic and tissue-destructive disease, Bucala said. Almost no one had heard of mRNA vaccines until the Pfizer-BioNTech and Moderna vaccines were developed. The timing was fortuitous for the approval of a Yale patent of an mRNA-based vaccine against malaria. Work on this vaccine has been under way since 2012, but the entire landscape has changed in the last six months because of the success of COVID RNA vaccines, said Bucala, an inventor of the malaria vaccine. Bucala also received three generous philanthropic donations to advance this work toward an effective human vaccine, which utilizes a more advanced self-amplifying RNA, against future coronavirus outbreaks as well as for malaria; the latter is now getting under way in collaboration with Oxford's Jenner Institute.
Because the COVID-19 pandemic exacerbated wide disparities that currently exist in the U.S. health care system, the clinical practice in the Section of Rheumatology, Allergy & Immunology rapidly adapted from face-to-face visits to telehealth to keep patients and providers safe. Many patients quickly adapted and were thankful to still be able to 'see' their doctors; discuss their concerns; and talk about disease management during the pandemic.
COVID-19 also underscored many glaring disparities in access to care for minority and underserved populations. A cover story published in The Rheumatologist in October 2021 highlighted the section's work in this area. In "Yale Rheumatologist Makes Health Care Accessible for People with Lupus and Rheumatic Diseases," the career dedication of faculty member, Lenore Buckley, MD, MPH, to the underserved patients at the Cornell Scott Hill Health Center in New Haven is richly described.
Recognition
Linda Bockenstedt, MD, was appointed to the Council of the National Institute of Allergy and Infectious Diseases (NIAID) for a three-year term, where she will advise on the Institute's research programs.
Insoo Kang, MD, director of Immunology & Allergy, received the Innovative Research Award from the Rheumatology Research Foundation to investigate the role of innate immunity in central nervous system lupus. The goal is to investigate the effects of lupus immune complex-driven inflammation on neuronal cells. Kang and Bucala also received an award from Quest Diagnostics to investigate the cellular immune response to current COVID-19 vaccines.
Monique Hinchcliff, MD, MS, director of the Yale Scleroderma Program, received a grant from Kadmon Pharmaceuticals to study the drug KD025-215 in diffuse cutaneous systemic sclerosis, a debilitating disease with few treatment options.
Abhijeet Danve, MBBS, MD, was awarded funding by the Spondyloarthritis Research and Treatment Network (SPARTAN) to lead treatment and guideline development for axial spondyloarthritis.
Deborah Dyett Désir, MD, joined the American College of Rheumatology's Executive Committee as secretary. She will also chair the Committee on Corporate Relations.
VA Chief Evelyn Hsieh, MD, PhD, was awarded an R01 research award from the National Institute of Arthritis and Musculoskeletal and Skin Diseases (NIAMS) for the development of a novel and HIV relevant prediction model for fracture.
Carmen Yolanda Pagan, MD, received the 2021 Rheumatology Fellows Teaching Award in recognition of excellence in fellow education.
David Podell, MD, PhD, chair of medicine at Waterbury Hospital, was inducted as a Fellow of the Royal College of Physicians. Podell's interests lie in patient-centered care and in general clinical rheumatology. Podell is a Master in the American College of Physicians, and Fellow in the American College of Rheumatology.
Lisa Suter, MD, was named vice chief in Rheumatology, Allergy & Immunology for Diversity, Equity, and Inclusion.
The 6th edition of Lahita's Systemic Lupus Erythematosus (Academic Press) was published with contributions by Richard Bucala, MD, PhD, who is also an editor; Insoo Kang, MD; and Fotios Koumpouras, MD, FACR.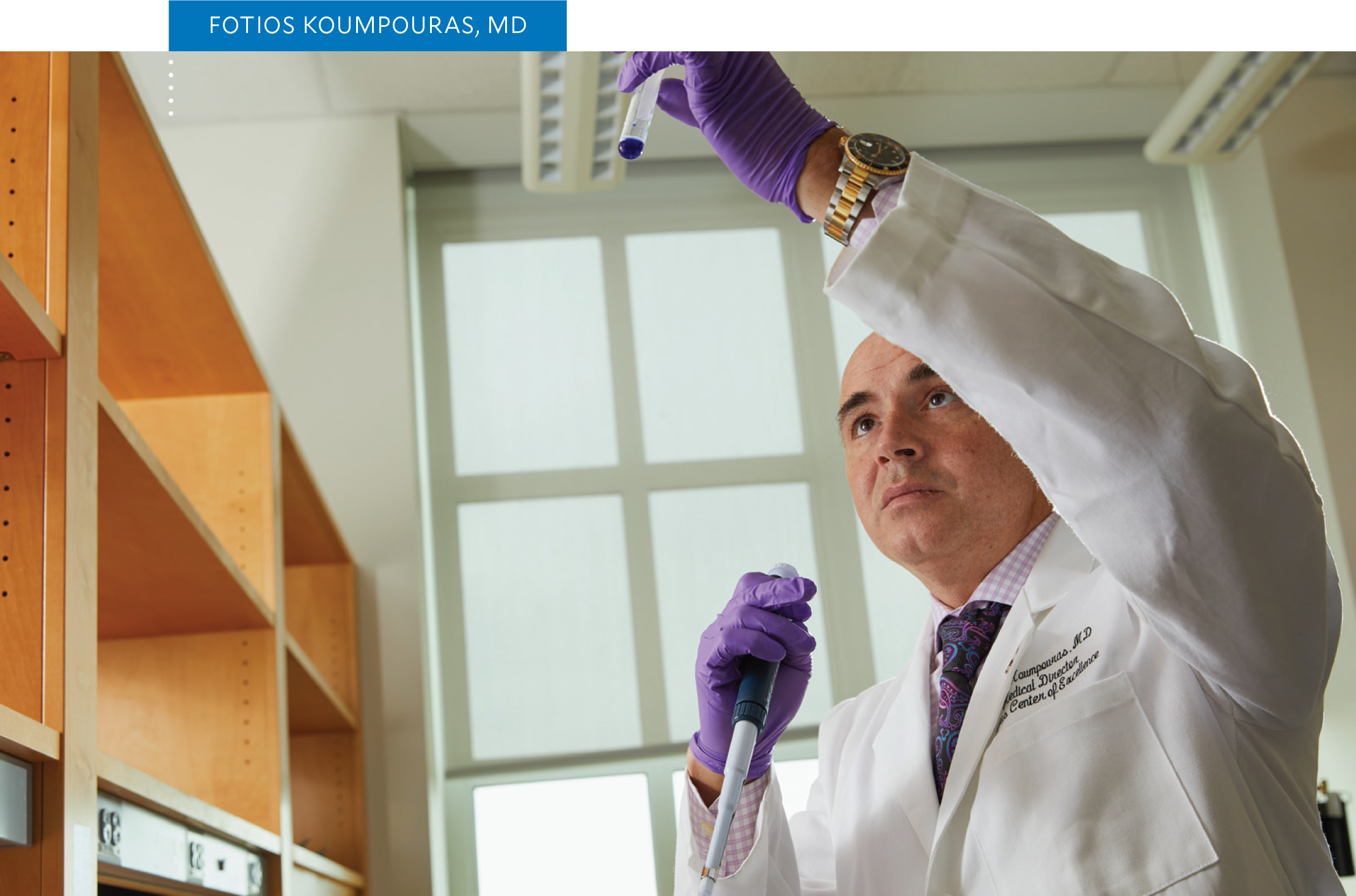 Allergy & Immunology
Jason Kwah, MD, was awarded the Department of Internal Medicine's Medical Education Fellowship to address penicillin allergy reduction in pregnancy.
Christina Price, MD, clinical chief of allergy and immunology, and VA Connecticut Healthcare System section chief, allergy and clinical immunology, received a grant from Genentech, Inc. to perform genomic sequence analysis of patients with immunotherapy-related adverse events. The broad innovative grant will help define which patients are at risk of autoimmune complications after receiving lifesaving cancer therapy so that they can be more effectively treated.
Junghee Jenny Shin, MD, PhD, received a KL-2 award from the Yale Center for Clinical Investigation (YCCI). Shin received the Scholar Award for her project, "Studying Alteration of T-cell Immune Response in the 17q12 Deletion Syndrome."
To learn more about the Section of Rheumatology, Allergy and Immunology, visit medicine.yale.edu/intmed/raci/.
-------------------------------------------------------------------------------------------------
Submitted by Julie Parry on June 22, 2022