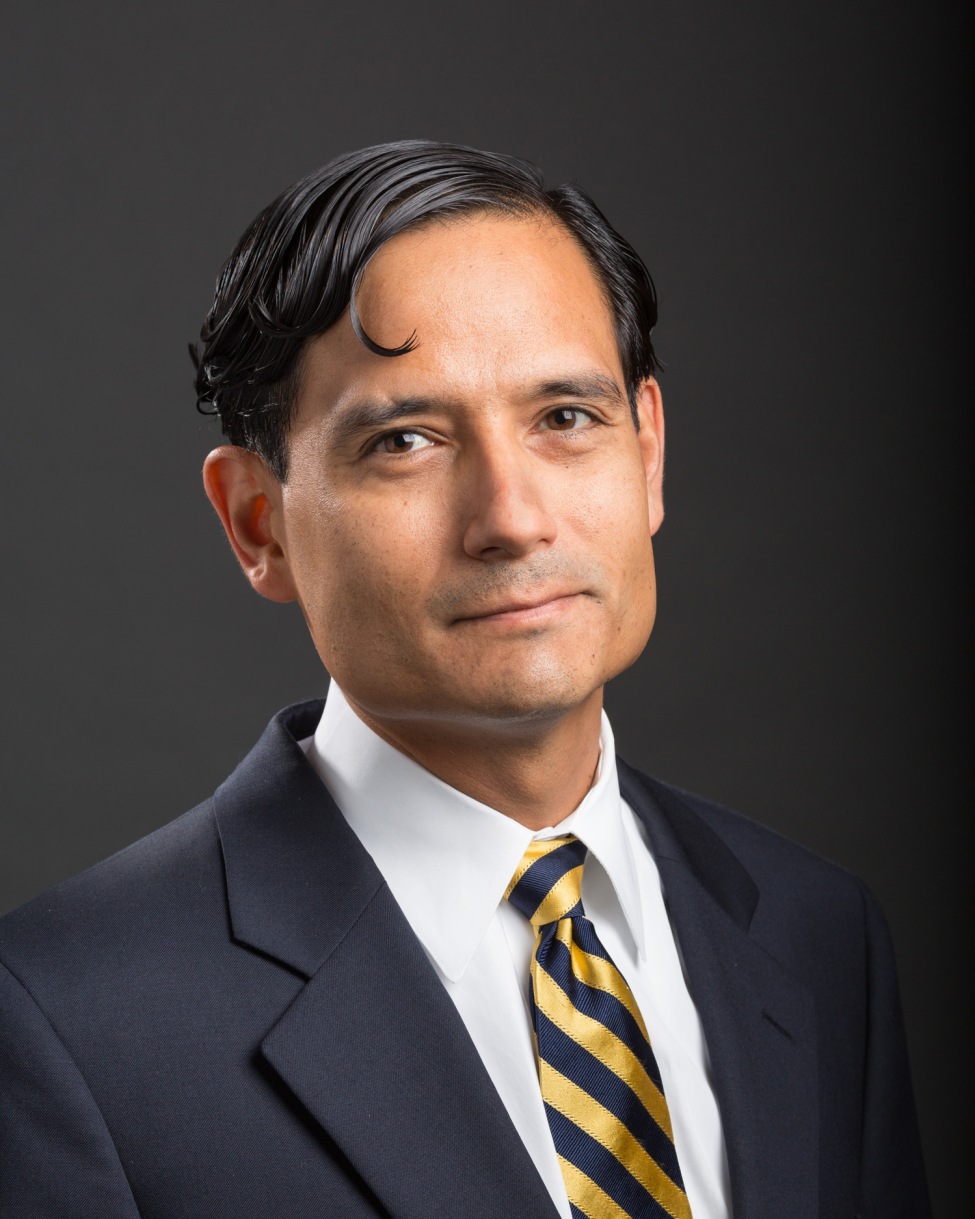 Oscar Colegio, MD, PhD
Associate Professor Adjunct - Dermatology
Biography

Research & Publications

News

Locations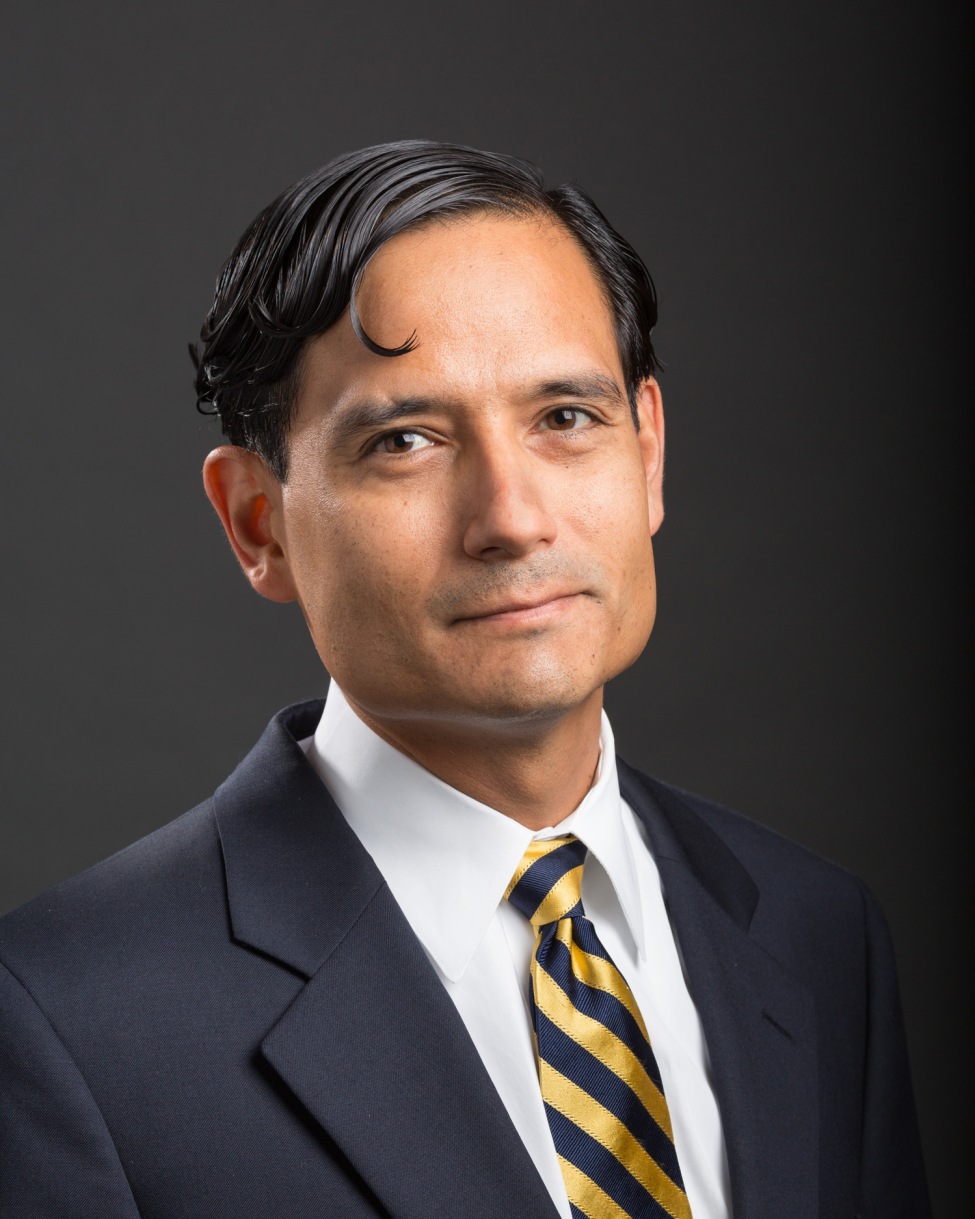 Biography
To the YSM Community:
We write today to share the sad news that Oscar Colegio, MD, PhD, former associate professor of dermatology, with a secondary appointment in the Department of Pathology, passed away suddenly on June 15, 2020. He was internationally recognized as an innovative physician-scientist, an empathetic clinician, and a remarkable mentor.
The obituary below was prepared by his family and Richard Edelson, MD.
Sincerely,
Nancy J. Brown, MD Jean and David W. Wallace Dean of Medicine C.N.H. Long Professor of Internal Medicine
Richard Edelson, MD Chair, Department of Dermatology Aaron B. and Marguerite Lerner Professor of Dermatology
~ ~ ~ ~ ~ ~ ~ ~ ~ ~ ~ ~ ~ ~ ~ ~
In Memoriam: Oscar Colegio, MD, PhD 1972–2020
We write today to share the sad news that long-term former Yale School of Medicine (YSM) colleague, Oscar Colegio, MD, PhD, passed away suddenly early in the morning of Monday, June 15, 2020, in his family residence in East Haven, Connecticut, of accidental cause. He was just 47 years old and in the prime of his life.
For the past two years, he had served the prestigious Roswell Park Comprehensive Cancer Center as chair of its Department of Dermatology. Over the prior two decades, he flourished at Yale University and the Yale New Haven Hospital, as he progressed from medical and graduate student to clinical and postdoctoral trainee and then to associate professor, directing an internationally recognized innovative investigative program. In all phases of his career, the depth and extent of his personal relationships were transformed by his exceptional empathy, insightful wit, invigorating mentorship, unmitigated authenticity, and magnetic personality. Oscar's interpersonal relationships, most importantly his love for, and pride in, his young family, provided the firm rocks on which his whole life was grounded.
There has scarcely been time begin to process the reality of the extreme loss for all of us. Yet, the nearly instantaneous response from far and wide to the sad news attests to the intensity of his personal reach. Literally, within the hour of my succinct initial email notification to the Yale Department of Dermatology, I received a flood of shocked and horrified messages from our sister Dermatology departments, including those at Harvard, Stanford, Northwestern, and Penn. Within a second hour, the worldwide wave of reactions expanded, all from the same simple message spontaneously reverberating throughout the dermatologic academic world, disseminated by the American Dermatologic Association leadership, now suddenly aware that the living legend phase of Oscar Colegio had been unfortunately transformed to an everlasting one. As those closest to him struggle to get our tightly linked arms around his sudden death and harness our collective grief, our full appropriate appreciation for all of the joy and enlightenment with which he embraced those whose lives he so meaningfully touched, as scientific physician, esteemed colleague, and trusted friend, is challenging to reduce to words.
By midweek, more than 50 of his close friends on four continents Zoom-convened to therapeutically reminisce about their Oscar stories. Ironies quickly surface. The closing of his life coincided with the reopening of the aspects of Yale that were foundational in the blossoming of his career. The limitations imposed on air travel by the COVID-19 crisis, forced his 15-hour weekly automobile roundtrips from his leadership position in Buffalo, at the far western end of New York State, to his retained residence in Connecticut, to visit his wife, Brenda, who was recovering from surgery and his Connecticut-based children. He took great loving pride in his two young sons and raised them, hand-in-hand with his former wife Stephanie Eisenbarth, also a highly successful YSM faculty member, with whom he remained close. The intense current reflection about societal inequities severely impacting underserved and underrepresented populations highlight Oscar's extraordinary career trajectory, his journey from the single poorest Mexican border town in our entire country to Yale and beyond, providing inspiration to others forced to overcome objective disadvantages to reach career heights.
Oscar grew up in McAllen, Texas, where his parents still reside, following prior Colegio generations, tracing back to the Texan independence from Mexico. His father, Leonardo, dropped out of high school to work as a migrant worker to help support his family but, following military service earned his high school diploma and then college degree, enabling him to return to McAllen as a high school teacher and guidance counselor. After receiving his own undergraduate degree in pharmacy at the University of Texas (Austin), Oscar matriculated in the MD program of Yale School of Medicine (YSM), subsequently expanding his training to encompass PhD training, graduating in 2004 with AOA honors and both degrees. His YSM class presented a special challenge with respect to placement of graduates, since 17 outstanding classmates, including half of that year's YMS AOA recipients, sought residency training in the competitive dermatology residencies. While all of those aspirants were ultimately accepted into fine dermatology training programs, there was never any question how much our own Yale program coveted Oscar as a trainee, or that he would elect to join our program. He excelled as an intern in internal medicine and then as resident with us in dermatology at Yale New Haven Hospital, receiving the Hugh Dwyer Award for Clinical Excellence, awarded annually to a single trainee in dermatology, internal medicine, or neurology. On completion of his clinical training he returned to fundamental research as an NIH-funded postdoctoral trainee in the laboratory of National Academy of Sciences Member Ruslan Medzhitov, where he performed trailblazing research in tumor immunobiology. Since we were certain that he was destined to be a field shaper, on the international stage, both as a fundamental and clinical investigator, we were delighted to welcome Oscar to our Dermatology faculty, as an exceptionally promising physician scientist, in 2009. His career trajectory exceeded even those lofty expectations.
In 2015, he was honored by the prestigious American Society for Clinical investigation with its Young Physician-Scientist Award and, in 2017, the American Academy of Dermatology matched that national distinction with its own Young Investigator Award. He was a Scholar of the Yale Center for Clinical Investigation, held a career development award from the Dermatology Foundation, was funded through the National Cancer Institute, and was on the board of directors of the International Transplant Skin Cancer Collaborative, for which he served as the director of the Committee for Research. At Yale, he originated and developed, to high national prominence, an innovative clinical program devoted to Cancers of Immunocompromised Patients, including those who have received organ transplants. For all of these accomplishments, he was promoted to associate professor of dermatology, with a secondary appointment in the Department of Pathology.
His laboratory efforts have centered around elucidation of the role in tumor progression of those key immune cells referred to as "macrophages." He has identified pathways of tumor formation critical to a variety of experimental tumor types including lung carcinoma, melanoma, colon carcinoma, and cutaneous squamous cell carcinoma. He also elucidated tumor-promoting pathways directed by infiltrating macrophages in human squamous cell carcinomas from immunosuppressed transplant recipients. He is one of the preeminent leaders in the diagnosis, treatment, and prevention of life-threatening skin cancers of patients whose immune systems have been broadly suppressed, either naturally or as part of treatment with immunologically mediated disorders, including rejection of transplanted organs. Such patients commonly are afflicted by almost countless numbers of dangerous squamous cell carcinomas, requiring heroic management efforts. He has published his findings in prestigious journals such as Nature and throughout the transplantation literature.
In 2018, he was recruited to become chair of Dermatology at the Roswell Park Cancer Center in Buffalo, New York, where he was also professor of dermatology at the Medical School of the State University of New York. He had already earned much credit for his accomplishments in that leadership position.
Oscar had a passion for long distance running and kayaking. He was an avid classical music aficionado, collector of sea glass, and yearned for long walks to the end of the beach originating in East Haven. Yet, despite having such an impressive curriculum vitae, and his innovative brilliance, it is Oscar's uniquely warm and captivating personality, his poignant wit, distinctive capacity to vividly connect thoughts, and energize and evoke the best in all of the rest of us.
When his colleagues in Dermatology, be they at Yale or internationally, think of Oscar, they immediately smile and instantaneously recall one memorable quotation or episode. For nearly a decade, he directed the Department of Dermatology's weekly scientific seminars and introduced the speakers. Those introductions were fabulously insightful, humorous, and memorable in their own rights. In fact, his introductions became so institutionally famous, and so treasured by the speakers themselves, that faculty members would decline the opportunity to speak, unless it was clear that Oscar would be in town to serve as their introducer. Colleagues, students, clinical trainees, and patients simply loved him as a delightful and caring person. As much as anyone, I hold a special place in my own heart for my special buddy, Oscar, with whom I spent much enjoyable personal time, in whose huge accomplishments I took immense and thrilling pride, and yes, from whom I received more than my fair share of unique introductions.
In contemplating the easiest way to capsulize his essence, I refer back to the final sentence in one of the key letters of recommendation procured during his last promotion process at Yale. That colleague wrote: "Few people on the world stage are so impressively unforgettably impactful that all one needs to state in order to identify them is their first name. Elvis, Pele, Madonna, Beyoncé, Mickey, and Willie are prime examples. And so it is for Oscar."
As we Yale Dermatology faculty members struggle to productively harness the special place in our hearts for him, we have come up with what we believe could be the unique way to indelibly honor this unique man's unique legacy. We plan to institute our own most significant annual award, "The Yale Dermatology Oscar."
He is survived by his beloved wife of one year Brenda Banuelos, his two adored sons, Austin and Otto, in whom he took enormous pride, as well as his loyal companion dog, Cooper, his devoted parents, Rosalina and Leonardo Colegio, and his siblings Anna and Leonardo. Funeral services will take place in McAllen, Texas
~ ~ ~ ~ ~ ~ ~ ~ ~ ~ ~ ~ ~ ~ ~ ~ ~ ~ ~ ~ ~ ~ ~ ~ ~

Oscar R. Colegio, MD, PhD, was an Associate Professor of Dermatology, Pathology and Surgery at Yale School of Medicine where his clinical practice and research was focused on immunodeficiency-associated skin cancers and skin disorders associated with solid organ transplantation. His research had centered on defining the role of immune cells called macrophages in tumor progression. The focus of these studies had been to identify pathways of tumorigenesis critical to a variety of murine tumor types including lung carcinoma, melanoma, colon carcinoma and cutaneous squamous cell carcinoma. Parallel studies in identifying tumor-promoting pathways induced by infiltrating macrophages in human squamous cell carcinomas from immunosuppressed vs non-immunosuppressed patients was the current focus of the lab.

Dr. Colegio was a Scholar of the Yale Center for Clinical Investigation and was supported by the Yale SPORE in Skin Cancer and the Dermatology Foundation. He was funded through the National Cancer Institute. Dr. Colegio was a member of several professional organizations related to his clinical and research interests. He was on the board of directors of the International Transplant Skin Cancer Collaborative, where he served as the Director of the Committee for Research.

Dr. Colegio was a graduate of The University of Texas, where he earned a BS in Pharmacy in 1995, and of Yale University where he earned a PhD in Cell Biology in 2003 and an MD, with election to Alpha Omega Alpha, in 2004. He completed an Internship in Internal Medicine and a Residency in Dermatology at Yale New Haven Hospital during which time he was awarded the Hugh L. Dwyer Award for clinical excellence.
Education & Training
MD

Yale University School of Medicine (2004)

PhD

Yale University (2003)

BS

University of Texas at Austin (1995)

Postdoctoral Fellow

Yale

Resident

Yale

Intern

Yale
Honors & Recognition
| Award | Awarding Organization | Date |
| --- | --- | --- |
| Young Investigator Award | American Academy of Dermatology | 2017 |
| Young Physician-Scientist Award | American Society for Clinical Investigation | 2015 |
| Hugh Dwyer Award for Clinical Excellence | Yale New Haven Hospital | 2008 |
| Alpha Omega Alpha | | 2004 |
Departments & Organizations