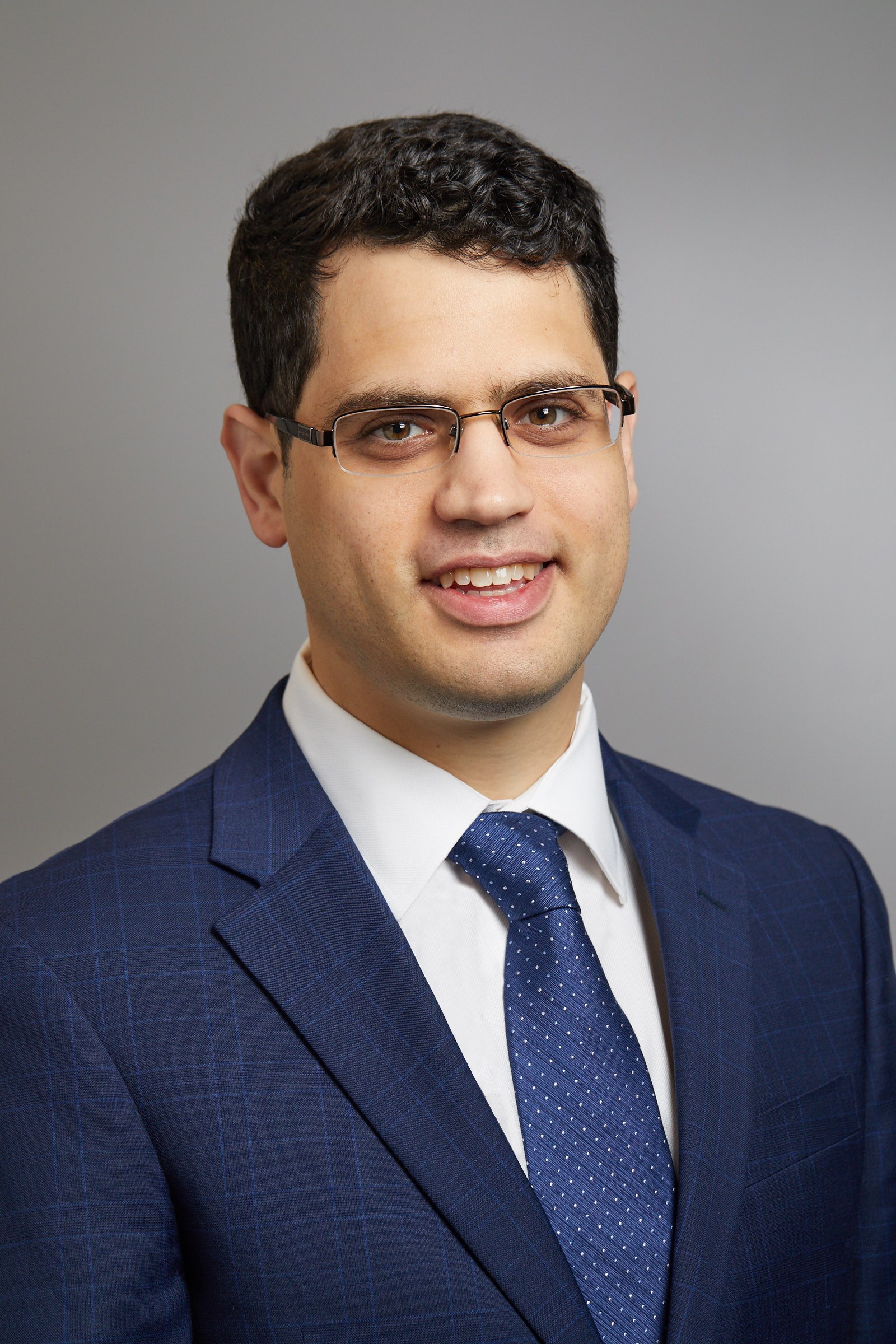 A Department of Orthopaedics & Rehabilitation assistant professor has been given a two-year grant to study how to create a personalized model for distal femur fractures.
Daniel Wiznia, MD, received a $140,380 grant from the Yale Center for Clinical Investigation to create a computer algorithm that can predict the best intervention for a surgeon to use following a fracture. These fractures present challenges for surgeons. The femur fractures just above the knee, leaving surgeons to use their intuition on the best approach due to a lack of evidence for which implant may constitute a best practice, Wiznia says.
Distal femur fractures – which occur just above the knee – are particularly challenging for geriatric patients due to other comorbidities that present challenges in the healing process. Aging leads to more osteoporotic bone tissues, which makes the bone more brittle and prone to future breaking, he says. The 90-day mortality rate ranges from 9 to 11 percent, and one-year mortality jumps to 22 to 25 percent, he says.
"Conditions vary from patient to patient, and the two main methods used to stabilize these fractures – lateral locked plates vs. intramedullary nails – have not demonstrated their superiority," Wiznia says. "We don't know if there is an advantage for specific patients to be treated with one of the implants, or the other."
"The implants generally fail when they are unable to affix to the bone, and sometimes the implants themselves fracture under different circumstances," Wiznia says. "Patients are generally required to limit weight-bearing, but that can be particularly tricky for elderly patients."
He plans to write a supercomputer algorithm that uses patient information gathered from MRI and CT scans to test the two most commonly used implants virtually. The model will simulate motion to see where a break or future problem could occur. The models constructed here will be compared to postoperative outcomes.
The idea is to create a mathematical simulation that can be run prior to surgery using actual patient data to determine which implant could lead to the best possible outcome.
"Ideally, before surgery, we will be able to run the model, and tell the surgeon, given this patient's weight, bone density and fracture pattern, the model predicts that 'implant A' will best stabilize the fracture, instead of instinctively making a decision," Wiznia says.
If the modeling is successful, Wiznia hopes to apply similar analyses to other orthopaedic conditions in the future.
Submitted by Matt O'Rourke on October 28, 2019