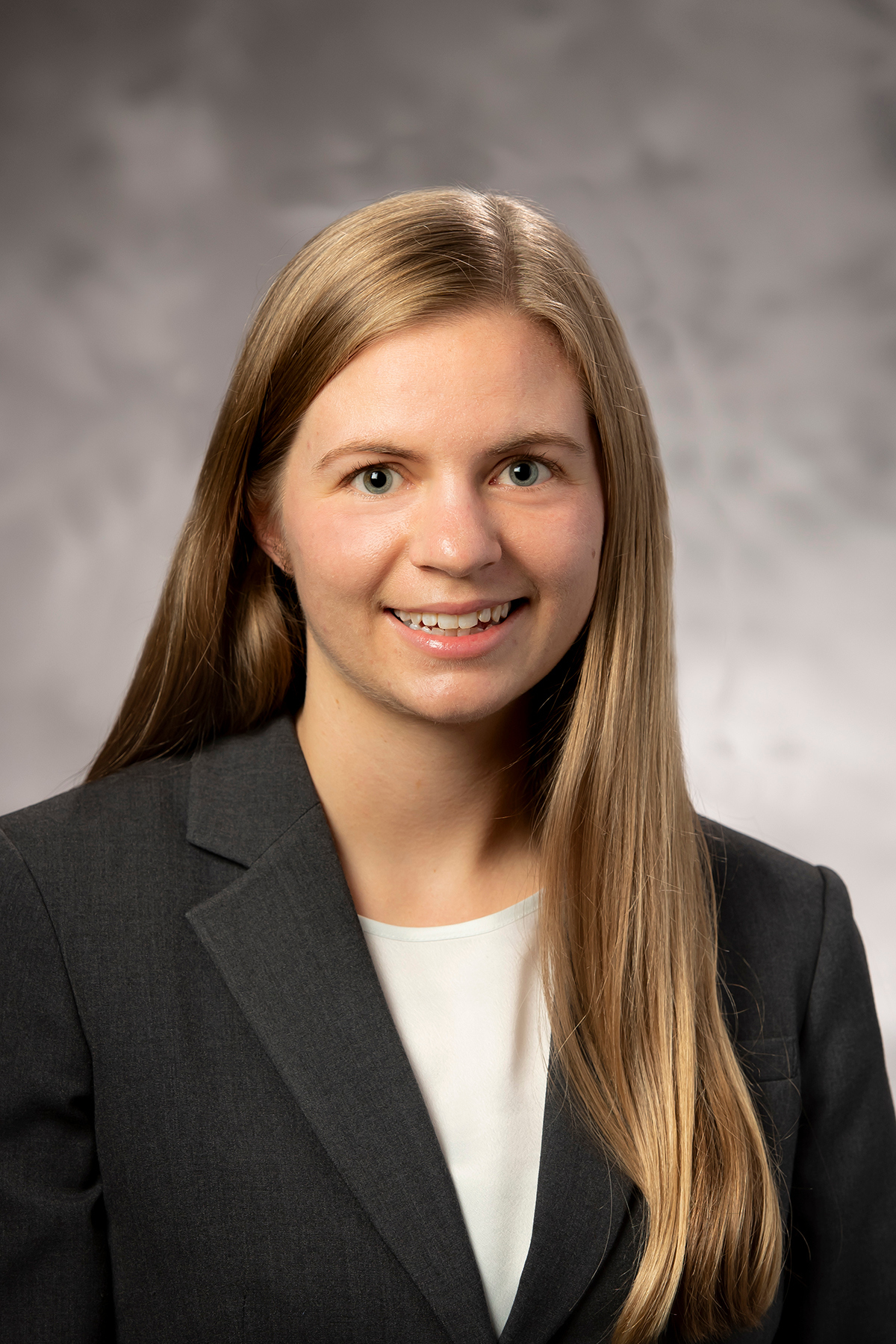 Dr. Jocelyn Hoye (pictured) has been awarded a travel bursary to present her work, "Acute systemic inflammation amplifies methylphenidate-induced dopamine release in tobacco smokers", in oral form at this year's Brain and Brain PET 2022 meeting to be held in Glasgow in late May. Brain PET, a satellite of the larger Brain meeting, is one of the pre-eminent international meetings of PET imaging scientists held once every two years. Dr. Hoye is a postdoctoral researcher working in the lab of Prof. Evan Morris. Hoye earned her PhD in Medical Physics from Duke University in 2020. Her work on the current project was a close collaboration with Dr. Yasmin Zakiniaeiz, formerly a member of Morris' lab.
Morris and colleagues had previously used PET to show that acute inflammation in healthy subjects caused amplification of dopamine release in response to a stimulant (methylphenidate). The new work, by Drs. Hoye and Zakiniaeiz, extends the finding to an addicted population and is a critical piece of a larger, NIDA-funded, investigation to link inflammation and stress to amplification of dopamine release and ultimately to relapse to drug-seeking. There has been an increasing interest in recent years in identifying environmental causes of drug-taking.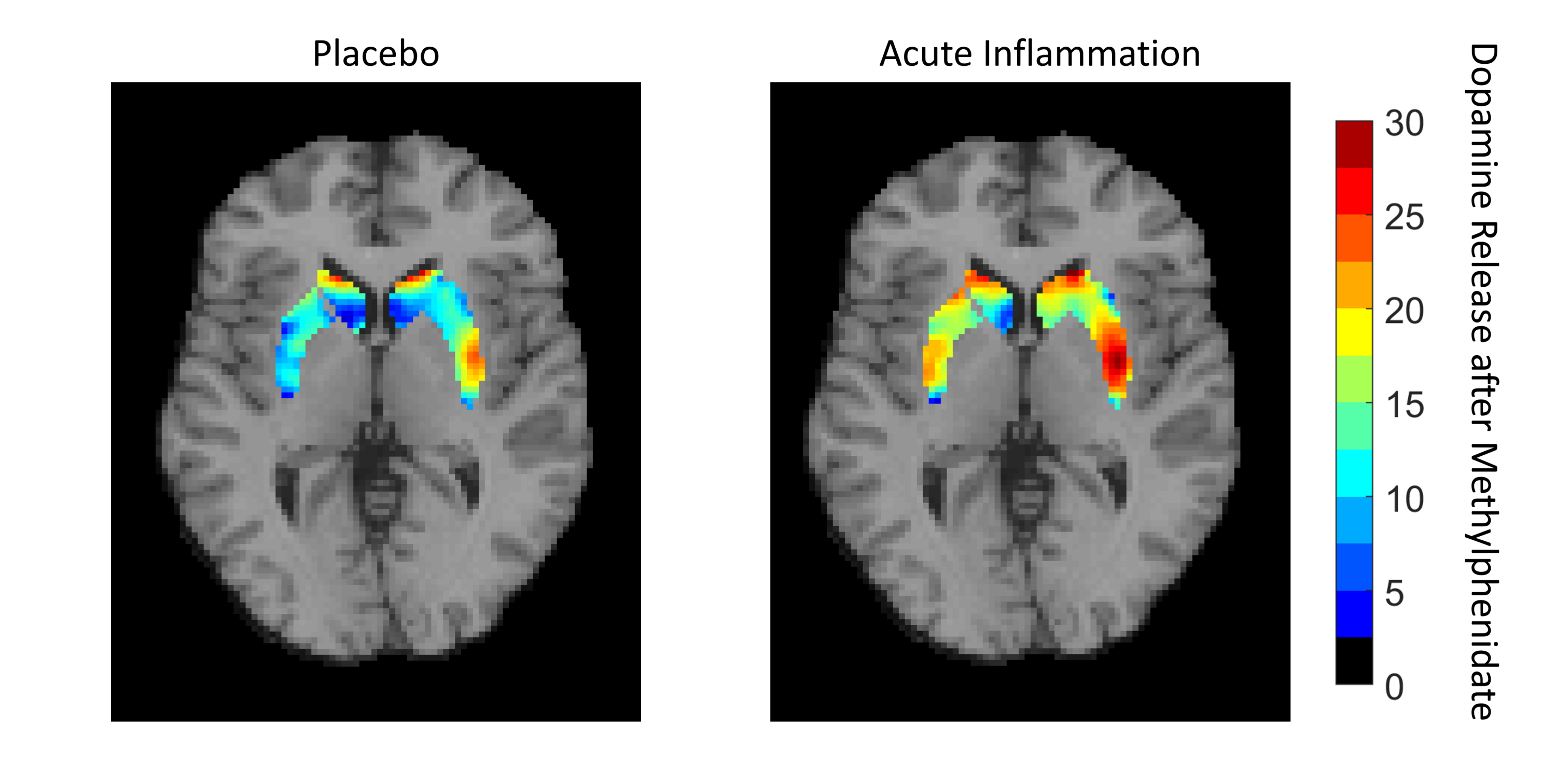 The second figure shows dopamine release in the striatum under placebo (left) and under endotoxin (right), a derivative of bacterial cell membranes administered to volunteers to simulate conditions of mild acute stress.

Submitted by Angel Machon on March 29, 2022