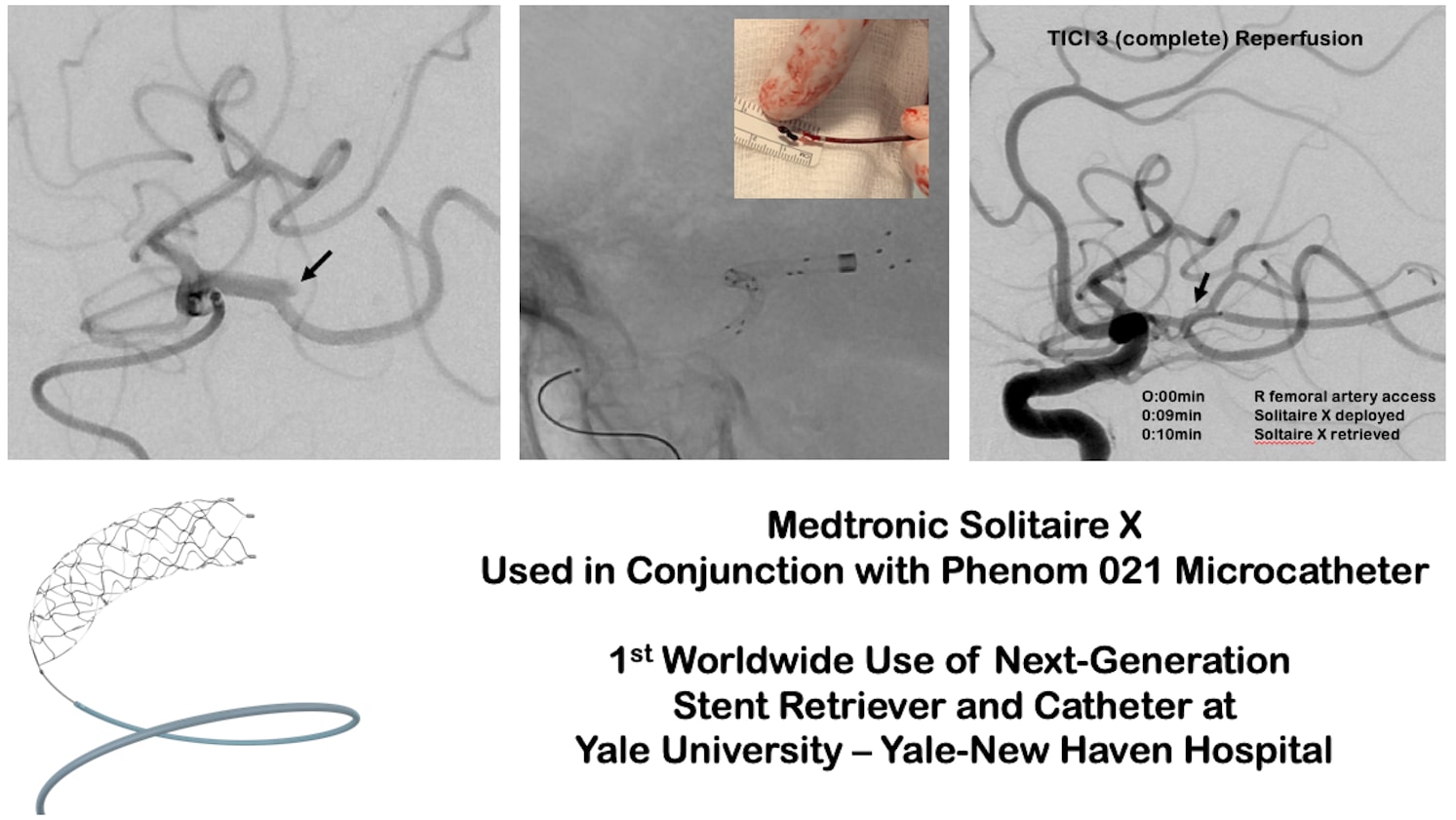 Drs. Michele Johnson and Charles Matouk (Section Chief of Neurovascular Surgery) were the first in the world to use a next-generation stent retriever and delivery microcatheter to physically remove a clot from the brain of two patients with acute ischemic stroke. The clots were removed within minutes affording these patients the best chance of great outcomes.

The Yale Stroke Program is the largest in Connecticut and one of the largest in the country . We perform 200+ mechanical thrombectomies for acute stroke per year. Our size gives the breadth of experience to provide the safest and most effective care to our patients. Over the last 6-montsh, we are proud to have been the …
1st in New England to treat acute stroke with next-generation reperfusion catheters (Penumbra JETD and JET7) and
1st Worldwide to treat acute stroke with a next-generation stent retriever (Medtronic Solitaire X) and delivery microcatheter (Medtronic Phenom 021).
We offer the most promising future therapies to Connecticut's stroke patients today with actively enrolling clinical trials including …
ESCAPE NA-1 (safety and efficacy of NA-1 (a neuroprotectant) in subjects undergoing endovascular therapy for stroke
COMPLETE registry (international acute ischemic stroke registry with the Penumbra aspiration system including the 3D revascularization device)
EXCELLENT registry (EmboTrap extraction & clot evaluation & lesion evaluation for neurothrombectomy)
Submitted by Vinny Tomlinson on April 30, 2019