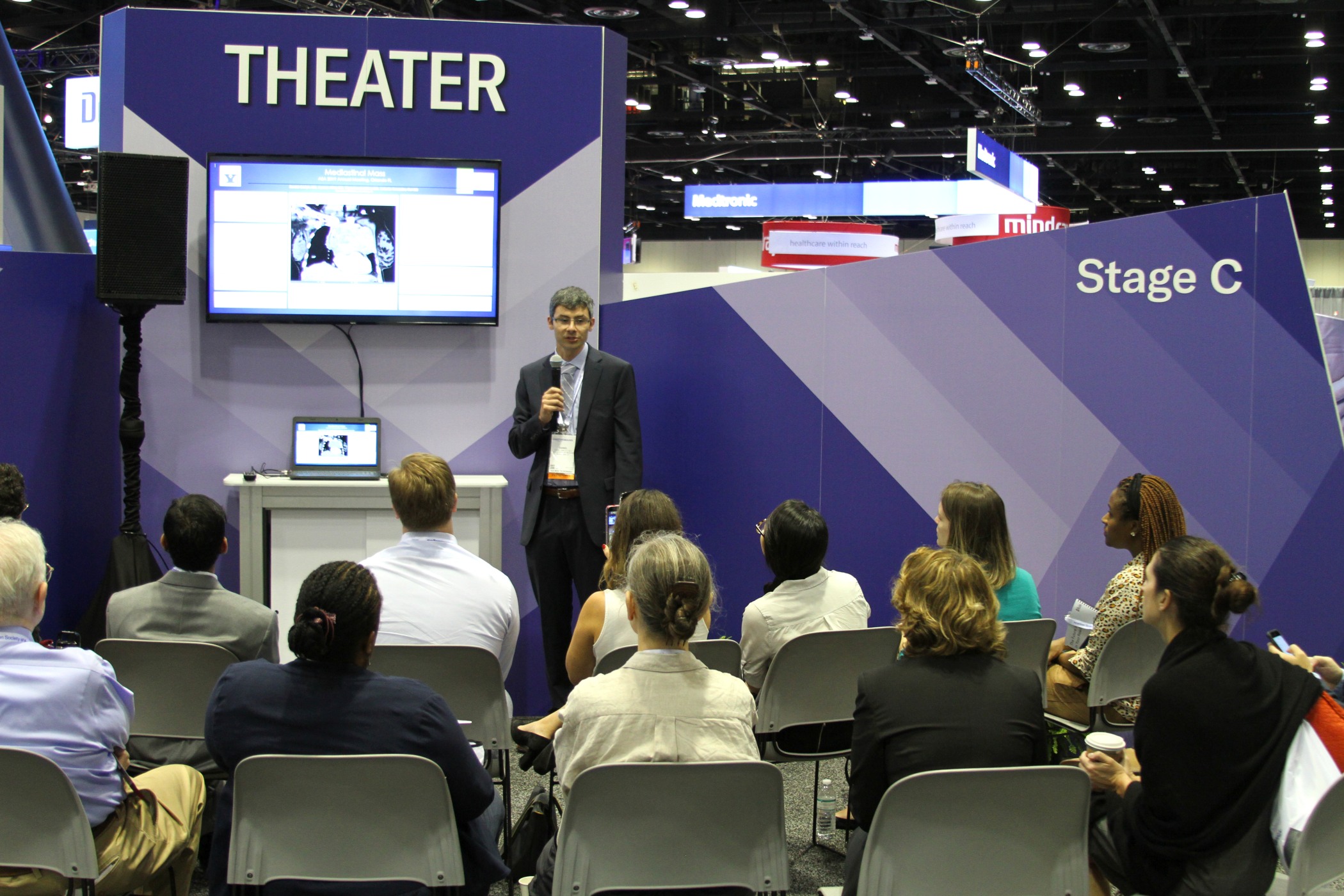 This year's ASA Top 12 Medically Challenging Cases featured our very own Dan Carlyle.
Dans presentation was titled, "Mediastinal Mass in Third Trimester" and was presented on the MED Talks On the Smart Stage in Exhibit Hall C.
Highlights and full presentations of Dans Medically Challenging Case and research was shared live with more than 20 television stations across the country, and highlights of Dans presentation can be seen on the ASA website.
Presentation in Review:
Mediastinal mass in a parturient is a rare but often incidental finding during workup of dyspnea. A large mediastinal mass encasing major vessels and the bronchial tree poses a potential risk of airway and cardiovascular collapse secondary to compression, particularly in the non-spontaneously breathing patient.
Presentation Conclusion
Patients with mediastinal moss pose many challenges to anesthesotogists. Although neither general anesthesia nor neuraxial anesthesia has been proven superior, a catheter-bosed technique has been found preferable in case studies to avoid impairing spontaneous ventilation, which could lead to inability to ventilate and cardiovascular collapse.
Submitted by Garrett Sendlewski on October 29, 2019