On Friday, February 12, the New England Chapter of the March of Dimes (MOD) and the Real Estate Foundation collectively delivered a $30,000 check to Yale School of Medicine's Community Healthcare Van's Mobile Health Unit. March of Dimes also secured a $30,000 matching gift from its partner the Anthem Blue Cross and Blue Shield Foundation in Connecticut, totaling $60,000 to help the Mobile Health Unit expand its capacity.
In April 2020, the van was quickly repurposed to serve neighborhoods in New Haven by helping combat COVID-19 and providing postpartum visits for mothers and their infants, coordinated with telehealth visits with their doctor. Since then, the Community Health Care Van's Mobile Health Unit has made more than 600 visits to patients, focusing on new mothers and babies, by helping them avoid unnecessary use of public transit or extra travel to doctor's appointments during coronavirus.
The March of Dimes Fairfield County Real Estate Award Breakfast has been raising funds for 25 years, totaling more than $8 million, to benefit March of Dimes and research, programs, and local initiatives like this one, said Keely McMullin of MOD. In addition to financial support, March of Dimes has donated breast pumps, baby monitors, onesies, maxi-pads, toiletries, books, knit hats, reusable totes, and other newborn and new mom essentials to help provide additional care and support to patient families.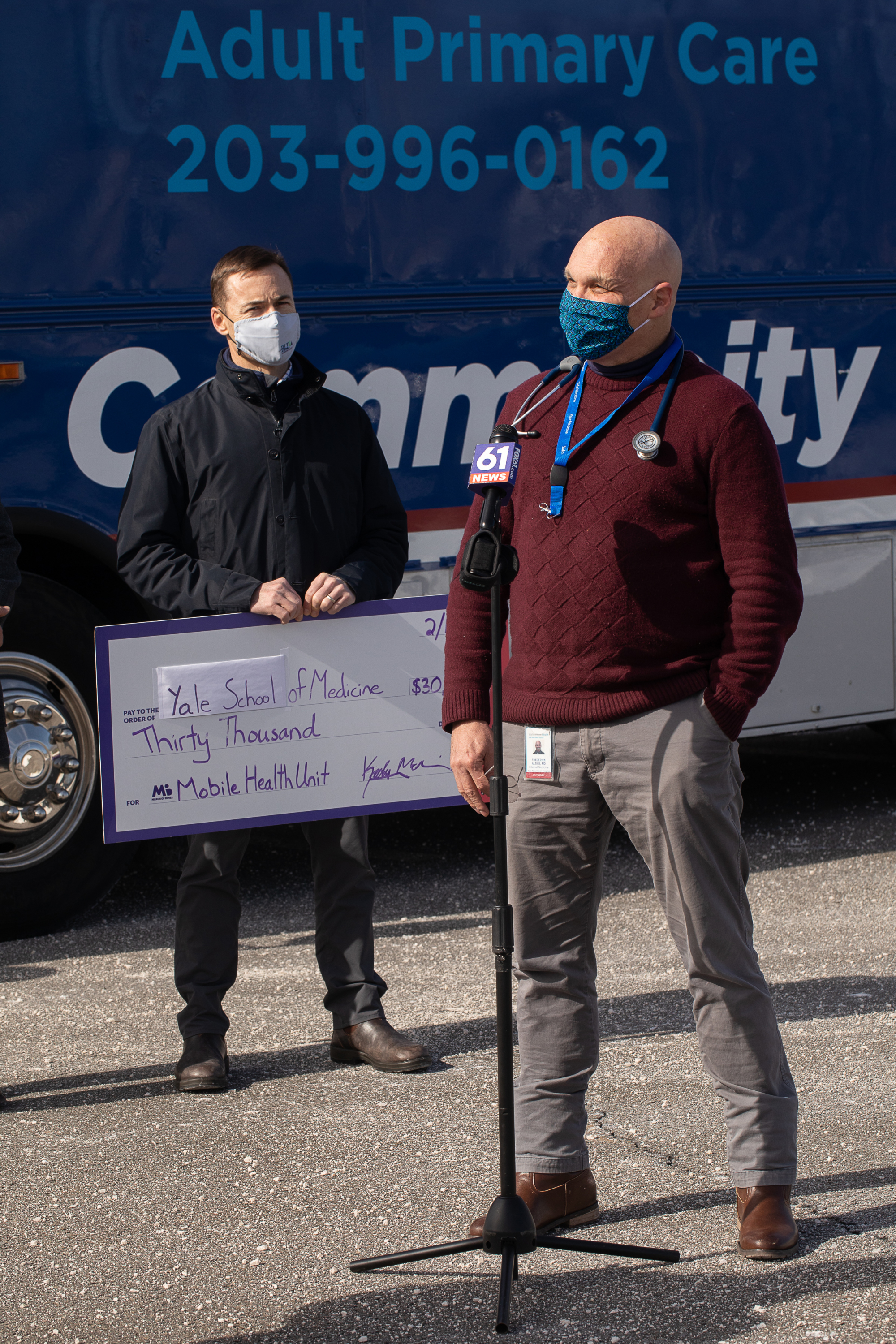 Katherine Kohari, MD, FACOG, said of the donation and partnership with MOD, "The March of Dimes has a long history of supporting healthy moms and strong babies. In no time in our recent history has this support been more needed than during the COVID-19 pandemic. When I first learned of the initiative, led by Leslie Sude and Rick Altice, to repurpose the Mobile Health Van to serve postpartum moms and newborns in our local community, I knew it was something the March of Dimes would want to be a part of. Bringing care right to the patient in their own environment helped to remove fear and anxiety about traveling to the office and increasing the risk for contracting COVID. Newly postpartum moms can get blood pressure checks and be screened for postpartum depression, newborns can get weight checks and examinations, all right there on the van. It seemed like a no-brainer to help support this initiative. We are so lucky that the Connecticut March of Dimes has an active group in Fairfield County that hosts the annual Real Estate Breakfast."
Ted Ferrarone of the Real Estate Foundation presented the donation to Drs. Altice and Sude in front of a small crowd in New Haven.
Submitted by Alexa Tomassi on March 12, 2021