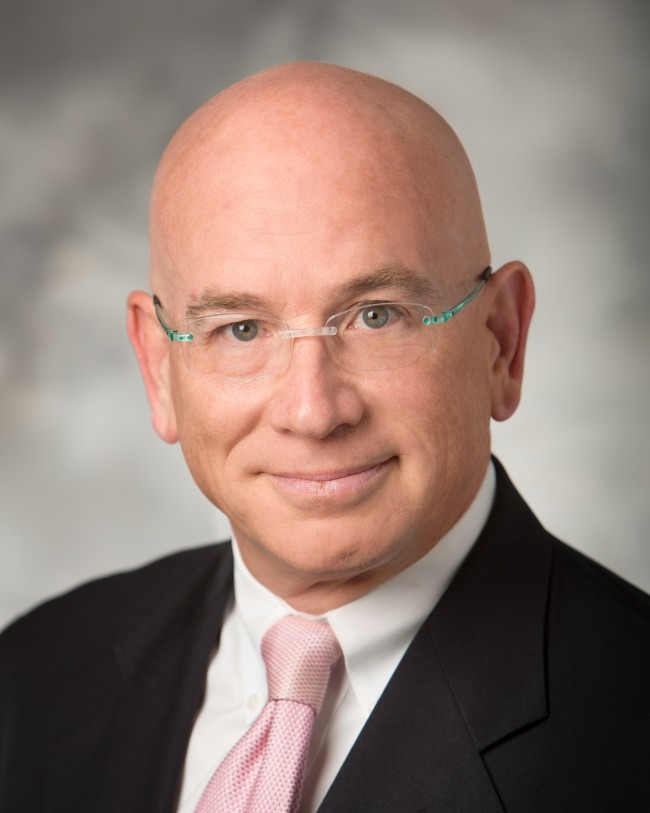 Stanton Honig, MD
Professor of Clinical Urology; Director, Male Reproductive Health Program; Director, Male Sexual Medicine Program
Biography

Research & Publications

Patient Care

News

Locations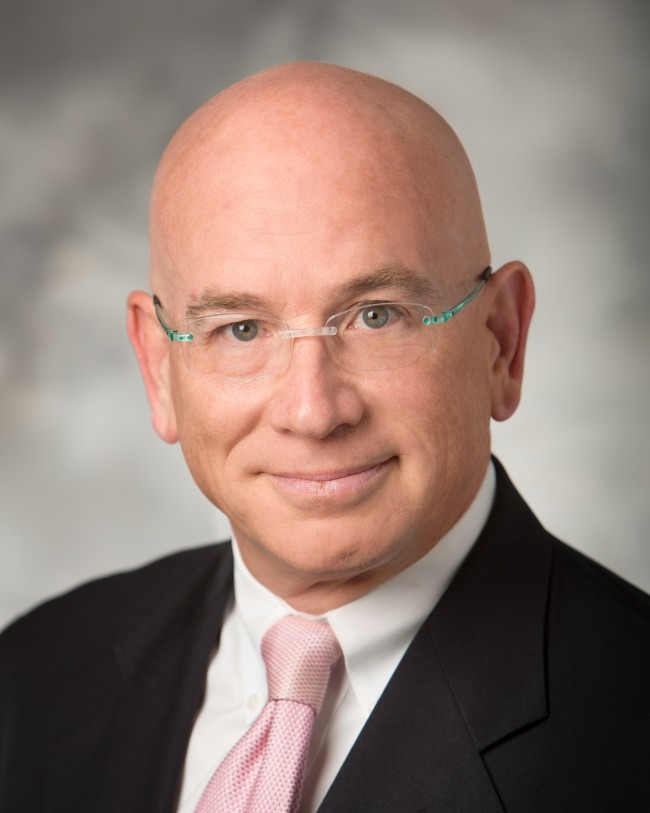 Biography
Dr. Stanton Honig is a nationally known expert on male fertility, sexual medicine and surgery. In his large clinical urology practice, he focuses on providing compassionate, personalized care to men struggling with infertility, sexual problems and gender affirming surgery for male to female, in addition to general urology. This involves working with couples that are having trouble conceiving because of male reproductive issues, such as no sperm in the ejaculate, low sperm counts, or blockage of the vas deferens, the tiny tubes that deliver sperm.
Dr. Honig has been at the forefront of many groundbreaking techniques in urology, including sperm retrieval techniques, medical and surgical treatment of erectile dysfunction, treatment of peyronie's disease (curvature of the penis) and unique treatments for low testosterone, vasectomy and testis implants. 
To provide coordinated care for fertility patients, he works closely with reproductive endocrinologists, doctors who specialize in female fertility issues. "It's so rewarding to help couples achieve pregnancy, and to improve intimacy in couples," Dr. Honig says. He often tells patients, "as long as we can find sperm, we can help you to start a family. In cases of erectile dysfunction, we can help everyone! It's just a matter of what treatment you would like to choose."
Dr. Honig has more than two decades of experience in microsurgery and is the most experienced fellowship-trained urologist in microsurgery, male reproduction and sexual medicine in Connecticut. He is the past president of the Society for the Study of Male Reproduction (SSMR), a sub society of the American Urological Society. He is currently on the American Urology Association's (AUA) Vasectomy Guidelines Committee, Center for Disease Control's (CDC) Male Infertility Working Group and the Male Reproductive Health Alliance.
Dr. Honig regularly presents at the AUA's national meetings on the latest developments in his field, and has served as a reviewer on the editorial board of many peer-reviewed academic journals. He speaks widely, lecturing at conferences, regionally, nationally and internationally. He works to promote public awareness of men's health issues, specifically addressing issues related to preservation of fertility for cancer patients, testis self-examination, and the prevention of male reproductive health issues and has spoken at the CDC on these topics.
Education & Training
MD

SUNY at Stony Brook School of Medicine (1986)

BS

SUNY at Binghamton (1982)

Residency

Boston University School of Medicine

Internship

Beth Israel Medical Center

Fellowship

Baylor College

Board Certification

AB of Urology, Urology (1996, recertified: 2015)
Activities
Vasectomy Guidelines Course

San Diego, United States 2013

AUA 2013

Vasectomy Guidelines Course

Atlanta, United States 2012

AUA 2012

Fertility and Sexual in the Transsexual Patient

Washington, United States 2012

Presentation at the ASRM Chairman Symposium

"Vasectomy Versus Tubal Occlusion: A Cost Based Analysis for Surgical Sterilization?"

Washington, United States 2011

Presentation at the National AUA Annual Meeting

Invited speaker

Mersin, Turkey 2011

Turkish Andrology Society

"Injection Site Abscess With Unpredictable Testosterone (T) Response Is An Uncommon Complication Of Testosterone Pellet Implantation"

Las Vegas, United States 2011

Presentation given to the Sexual Medicine Society of North America (SMSNA)

Oligospermia: Benefits of Diagnosing and Treating the Male

Denver, United States 2010

Chairman: Interactive Session ASRM SMRU/SRS

"TESE in the Adolescent Klinefelter's Patient: Standard of care or Not Ready for Prime Time?"

Chicago, United States 2009

Presentation at the National AUA Annual Meeting

"Cost effective Office Based Loupe Magnification Microscopic Epididymal Sperm Aspiration (MESA) with Local Anesthesia only: Is it Safe and Efficacious?"

Chicago, United States 2009

Presentation at the National AUA Annual Meeting

Invited Lecturer

Washington, United States 2009

Joint Meeting SSMR/CDC-Male Reproductive Health

Varicoceles

Chicago, United States 2009

Plenary Session Moderator at the American Urological Association National Meeting

Advancing Male Reproductive Health

Shanghai, China 2009

Invited Speaker, CDC conference

Update on Peyronie's Disease

Washington, United States 2008

Northeast Regional Symposium on Men's and Women's Health

Male Hormonal Contraception

Washington, United States 2008

State of the Art Lecture, SMSNA

"Ejaculatory Pain after Herniorraphy: Diagnostic Testing and Treatment of Vasal Obstruction with Vasectomy"

Toronto, Canada 2008

Presentation given to the Sexual Medicine Society of North America (SMSNA)

"Does Intralesional Verapamil for treatment of Peyronie's Disease affect sexual behavior in between Injections?"

Toronto, Canada 2008

Presentation given to the Sexual Medicine Society of North America (SMSNA)

"Effects of Clomiphene Citrate on PSA levels"

Washington, United States 2008

Presentation given to the American Society of Reproductive Medicine

Genito-Urological Barriers to Healthy Sexual Function

Charlotte, United States 2007

Key Note Speaker: American Association of Sexuality Educators, counselors and therapists (AASECT)

"Patients are very uninformed about male infertility: A patient partner questionnaire study"

Anaheim, United States 2007

Presentation at the National AUA Annual Meeting

Urology Grand Rounds

New York City, United States 2006

Montefiore Hospital

Roundtable Leader

New Orleans, United States 2006

Acute Ejaculatory Dysfunction on the Day of Oocyte Retrieval, American Society for Reproductive Medicine

"Relationship of Penile Curvature and Penile Vascular Status in Patients with Peyronie's Disease"

Washington, United States 2006

Presentation given to the Sexual Medicine Society of North America (SMSNA)

"Repeat Testicular sperm extraction (TESE): Outcome, clinical correlates and complications of different intervals between first and subsequent TESE"

Washington, United States 2006

Presentation given to the American Society of Reproductive Medicine

"Anabolic Steroid associated Infertility"

Washington, United States 2005

Presentation given to the American Society of Reproductive Medicine

"Updated Epididymal Motion on Ultrasound in patients with Obstructive Azoospermia"

San Francisco, United States 2004

Presentation at the National AUA Annual Meeting

"Patients with Peyronie's disease have significant penile sensory deficits prior to surgery"

San Francisco, United States 2004

Presentation at the National AUA Annual Meeting

"Economics of Male Infertility"

Chicago, United States 2003

Plenary session- State of the Art Lecture at the AUA National Meeting 2003

Visiting Professor

Loma Linda, United States 2002

Urology Grand Rounds, Loma Linda School of Medicine

"Alarming Tumor rate and High sperm recovery rate in cases of secondary azoospermia"

Washington, United States 2002

Presentation given to the American Society of Reproductive Medicine

Travel Award Speaker

Washington, United States 2001

Society Male Reproduction/Urology ASRM Meeting

"Testicular Microdissection techniques"

Washington, United States 2001

Presentation given to the American Society of Reproductive Medicine

"Marlex mesh induced Vasal obstruction"

Washington, United States 2001

Presentation given to the American Society of Reproductive Medicine

Roundtable discussion leader

Toronto, Canada 1999

American Society for Reproductive Medicine (ASRM)

Visiting Professor

Redlands, United States 1999

Department of Urology, Loma Linda University

Roundtable leader

Washington, United States 1999

ASRM Sperm Retrieval Techniques

"Transurethral resection of the ejaculatory ducts: Success rates, options of Repeat Resection, seminal vesicle aspiration and sperm retrieval after unsuccessful repair"

Washington, United States 1999

Presentation given to the American Society of Reproductive Medicine

"Inducible nitric oxide synthase (iNOS) activity is unregulated in the epididymis of rats with long term varicoceles"

Washington, United States 1999

Presentation given to the American Society of Reproductive Medicine

"Pathophysiology of low flow priapism: intermediate evidence of high flow defined with duplex ultrasonography"

Washington, United States 1999

Presentation given to the Sexual Medicine Society of North America (SMSNA)

"Spermatic Motion in the epididymis: A new real time ultrasonographic finding in patients with epididymal obstruction"

San Diego, United States 1998

Presentation at the National AUA Annual Meeting

MRI Findings of an Adrenal Hemangioma.

Boston, United States 1998

Presentation at the Countway Harvard Grand Rounds

Visiting Professor

Springfield, United States 1998

Department of Urology, Baystate Medical Center

Sperm Aspiration in Male Infertility

Boston, United States 1998

State of the Art Lecture, given to the New England Section of the AUA

"Geographic variability in the frequency of cystic fibrosis membrane conductance regulator gene mutations in patients presenting with congenital absence of the vas deferens"

San Diego, United States 1998

Presentation at the National AUA Annual Meeting

"E Coli lipopolysaccharide increases nitric oxide synthase and myeloperoxidase activity in a rat model"

San Diego, United States 1998

Presentation at the National AUA Annual Meeting

"Office based microscopic epididymal sperm aspiration (MESA) vs. operating room-based MESA: cost and success analysis"

Washington, United States 1997

Presentation given to the American Society of Reproductive Medicine

"Intraurethral Prostaglandin E1 as treatment of erectile dysfunction in prostate cancer patients post radical prostatectomy: review of subjective and objective results"

Washington, United States 1997

Presentation at the New England Section AUA Annual Meeting

Urology-CPT/RSRVS Committee ASRM

Washington, United States 1997

Society of Male Reproduction

"Predictability of immediate trial processing of testis versus permanent Bouin's solution testis biopsy in patients with an obstructive azoospermia"

Washington, United States 1996

Presentation given to the American Society of Reproductive Medicine

"Fresh epididymal sperm aspiration in obstructive Azoospermia"

Washington, United States 1996

Presentation at the New England Section AUA Annual Meeting

"The role of morphometrical features in sperm selection from testicular tissue for ICSI"

Washington, United States 1996

Presentation given to the American Society of Reproductive Medicine

"When is an Azoospermic not an azoospermic?"

Washington, United States 1995

Presentation given to the New England Section AUA Annual Meeting

"Multiple sequential rectal probe ejaculation improves semen quality in anejaculatory men"

San Antonio, United States 1993

Presentation at the National AUA Annual Meeting

"Pathologic epididymal obstruction unrelated to vasectomy: Results with microsurgical repair"

San Antonio, United States 1993

Presentation at the National AUA Annual Meeting

"Transurethral resection of ejaculatory duct cysts: Comparison of results in high and low volume azoospermia/severe oligospermia"

San Antonio, United States 1993

Presentation at the National AUA Annual Meeting

"Functional characteristics of sperm after exposure to heat or electrical current generated using an in vitro electroejaculation"

Washington, United States 1993

Presentation given to the American Society of Reproductive Medicine

"Comparison of trutrak test results in fresh and post thaw donor semen samples"

Washington, United States 1993

Presentation given to the American Society of Reproductive Medicine

"Significant medical pathology (SMP) uncovered by a urologist-based male infertility evaluation"

Washington, United States 1993

Presentation given to the American Society of Reproductive Medicine

"Succesful microscopic sperm aspiration and pregnancies in patients with obstructive azoospermia/servere oligoasthenospermia"

Washington, United States 1992

Presentation at the National AUA Annual Meeting

"Use of atropine sulfate in pharmacological erections: Initial experience with one year follow-up in the United States"

Washington, United States 1992

Presentation at the National AUA Annual Meeting

"Infertility associated with unilateral congenital absence of the scrotal vas deferens accompanied by contralateral mesonephric duct anomalies: Radiological, surgical and therapeutic aspects"

Washington, United States 1992

Presentation at the National AUA Annual Meeting

"Ultrasonographic renal and seminal vesicle anomalies in patients with bilateral congenital absence of the vas deferens"

Toronto, Canada 1991

Presentation at the National AUA Annual Meeting

"Updated hemodynamic concepts in radiation-associated impotence"

Toronto, Canada 1991

Presentation at the National AUA Annual Meeting

"Rescuing the failed papaverine erection"

Washington, United States 1989

Presentation at the New England Section AUA Annual Meeting

"Pre-prostatectomy fine needle aspiration cannot differentiate Stage A1 from Stage A2 prostate cancer, but increases the overall incidence of Stage A disease"

Washington, United States 1989

Presentation at the New England Section AUA Annual Meeting

"Reduced myocardial expansion and decrease in infarct size with angiotensin-converting enzyme inhibitor, enalapril"

Washington, United States 1985

Presentation given to the American Society for Clinical Research

"Paradoxical reperfusion injury with combined angiotensin-converting enzyme inhibition and myocardial reperfusion"

Washington, United States 1985

Presentation given to the American Society for Clinical Research

"Effect of infarct size reduction with the angiotensin-converting enzyme inhibitor enalapril on early infarct expansion"

Washington, United States 1985

Presentation given to the American Society for Clinical Research

"Coronary reperfusion: Reversal of early myocardial expansion and systolic bulge"

Washington, United States 1985

Presentation given to the American Society for Clinical Research

"Reperfusion reduces early myocardial expansion"

Washington, United States 1985

Presenation given to the American Society for Clinical Research

"Correlation of traditional semen analysis with in-vitro cervical mucous penetration"

Amsterdam, Netherlands 1985

Presentation at the NY section AUA Annual Meeting

"Effects of sperm motility altering agents on penetration in cervical mucous"

Amsterdam, Netherlands 1985

Presentation at the NY section AUA Annual Meeting

"Myocardial infarct expansion: Effect of infarct size and transmurality"

Washington, United States 1984

Presentation given to the American Society for Clinical Research
Departments & Organizations
Benign Prostatic Hyperplasia Program

Directories

General Adult Urology

Male Reproductive Health Program

Male Sexual Medicine Program

Research Interest