Yale Medicine's online presence was significantly enhanced in 2020, with the relaunch of a more user-friendly site, a new digital ad campaign, and a strong emphasis on media relations, resulting in media placements for every clinical department.
Launched in November, the new site features streamlined department pages, updated editorial content, and a custom machine learning application (called Clinical Content Mapping, or CCM) to link physicians to related content.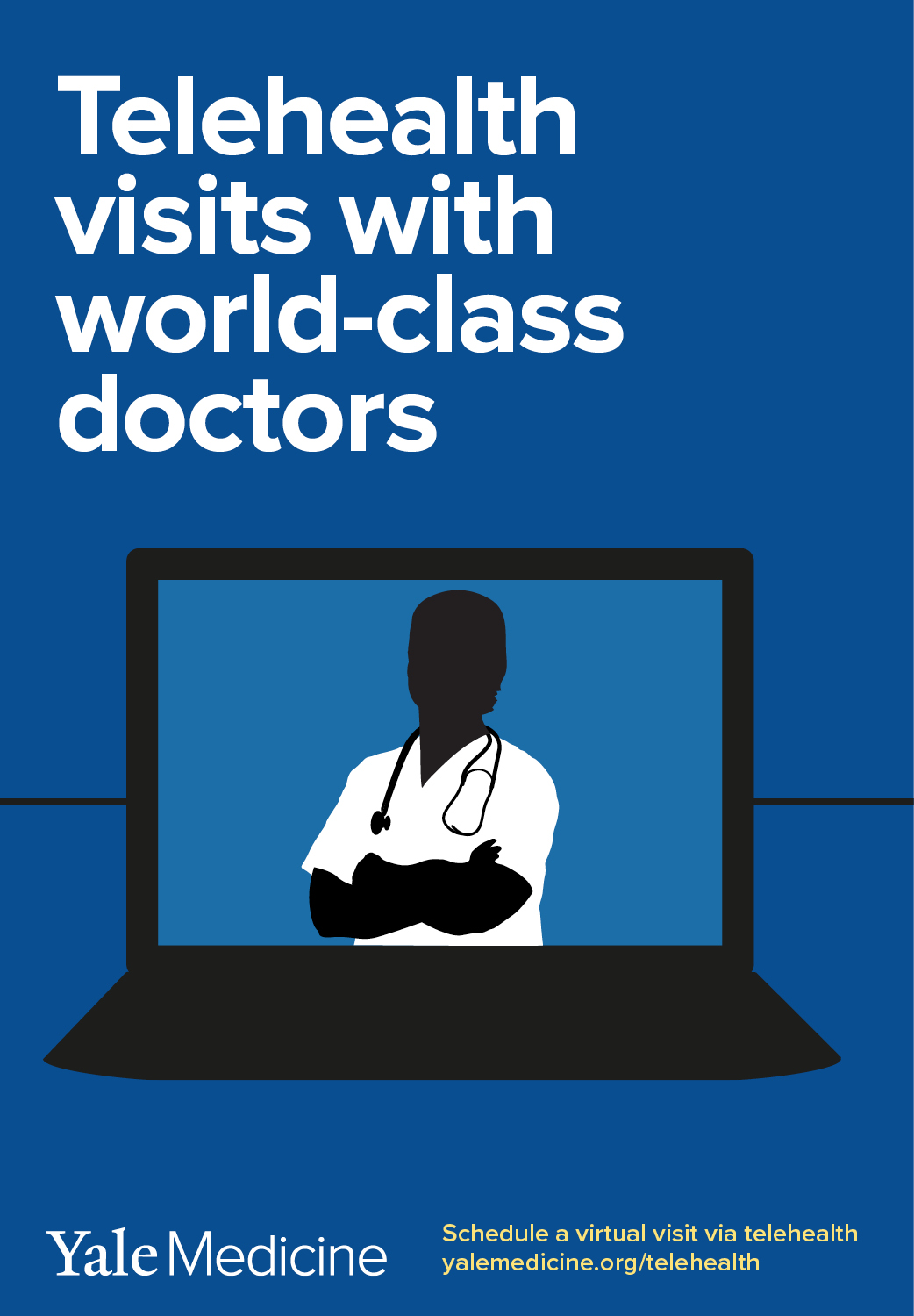 The pandemic created opportunities to significantly expand the YM digital footprint. In response to a ceaseless public appetite for information, the content team produced an extensive array of pandemic-related content (44 articles and 31 videos) and arranged 2,979 media interviews featuring YM physicians.
Predictably, March was the strongest month for web traffic, which surged nearly fourfold (from 412,423 unique visits in February 2020 to 1,588,798 in March 2020); at present, traffic to the Yale Medicine site ranges from 650,000–700,000 unique visits/month. Key 2020 website metrics are:
+179% unique site visitors (8,121,615)
+111% page views (12,121,835)
+29% growth in keywords (232,208 ranked)
Significant growth in lower Fairfield County, with an 83% increase in unique site visitors (85,797) and 47% in site traffic (264,346).
An eye-catching digital ad campaign launched in September, with the initial ads focusing on promotion of telehealth services and iterations for other strategic priorities in development.
In the realm of media relations, Yale Medicine achieved 4,379 media mentions and appeared in front of 27 billion readers in a variety of major outlets, including The Wall Street Journal, the Washington Post, the New York Times, Healthline, CNN, Good Morning America, and others.
---
Next Article: "Appendix: Links to Additional COVID-related Content
Submitted by Barbara Steinberger on February 23, 2021