COVID-19 demanded a complex clinical and operational response from Yale Medicine and our partners at the Yale New Haven Health System. Together we worked to develop treatment protocols, redesign workflows, and create fully equipped spaces in which to care for the surge of patients (including converting three floors of Smilow Cancer Hospital into COVID critical care units).

Staffing challenges, PPE shortages, and rapidly shifting testing requirements and protocols required innovative problem solving. Ambulatory and inpatient facilities had to quickly implement rigorous screening measures and extensive new safety protocols. Thousands of patient appointments were converted to telehealth video visits, requiring adaptation on the part of both patients and clinicians.
With most non-urgent surgeries canceled and ambulatory clinics all but closed all spring, priorities and standards for resuming postponed procedures and re-opening outpatient facilities needed to be put in place, even as we continued to care for COVID-19 patients. A Post-COVID-19 Recovery Program was established through YM's Winchester Chest Clinic, offering pulmonary-focused, multidisciplinary evaluation and care for patients whose symptoms linger. In late fall, a new logistical challenge emerged with FDA approval of the first COVID vaccines, putting vaccination planning at the top of the agenda for the start of 2021.

---
Thoughts From the Front Lines
Richard A. Martinello, MD
Associate Professor of Medicine (Infectious Diseases) and of Pediatrics; Medical Director, Infection Prevention; Medical Director, Infection Prevention, Yale New Haven Hospital and Yale New Haven Health, Quality and Safety
An extraordinary degree of teamwork, the ability to adapt quickly to a rapidly changing environment, and the resilience of clinicians and staff are among the ways in which Yale excelled in responding to the pandemic, Dr. Martinello says.

"A great deal of collaboration was required to both investigate and develop an understanding of SARS-CoV-2, in addition to managing clinical operations to ensure patients' access to care and the safety of our staff. Across Yale Medicine, Yale New Haven Health and their partners, incredible teams coalesced to address these needs, producing new insights through research and new approaches to successfully meet the needs of a rapidly changing health care environment.
For example, we needed to quickly adapt to address serious shortages in the availability of personal protective equipment. This meant developing and communicating frequent policy changes and putting in a great deal of collaborative work to determine the best ways to stretch the resources we have. One aspect of this was the development and implementation of a protocol to reprocess N95 respirators. We ended up with a location at the YNHHS Regional Operation Center and staff managing the process, and we were able to recover tens of thousands of respirators.
To say that it has been a tough year misses the personal anguish many experienced. Beyond the extended hours of work and stress, many of our colleagues experienced the anguish of losing loved ones, the challenge of managing a family where day-to-day routines were turned upside down, and all too often, how being physically distanced extended into a deep sense of being socially distant. While we are still not though this pandemic quite yet, our collective resilience has brought us this far and what we have learned will carry us much further."
---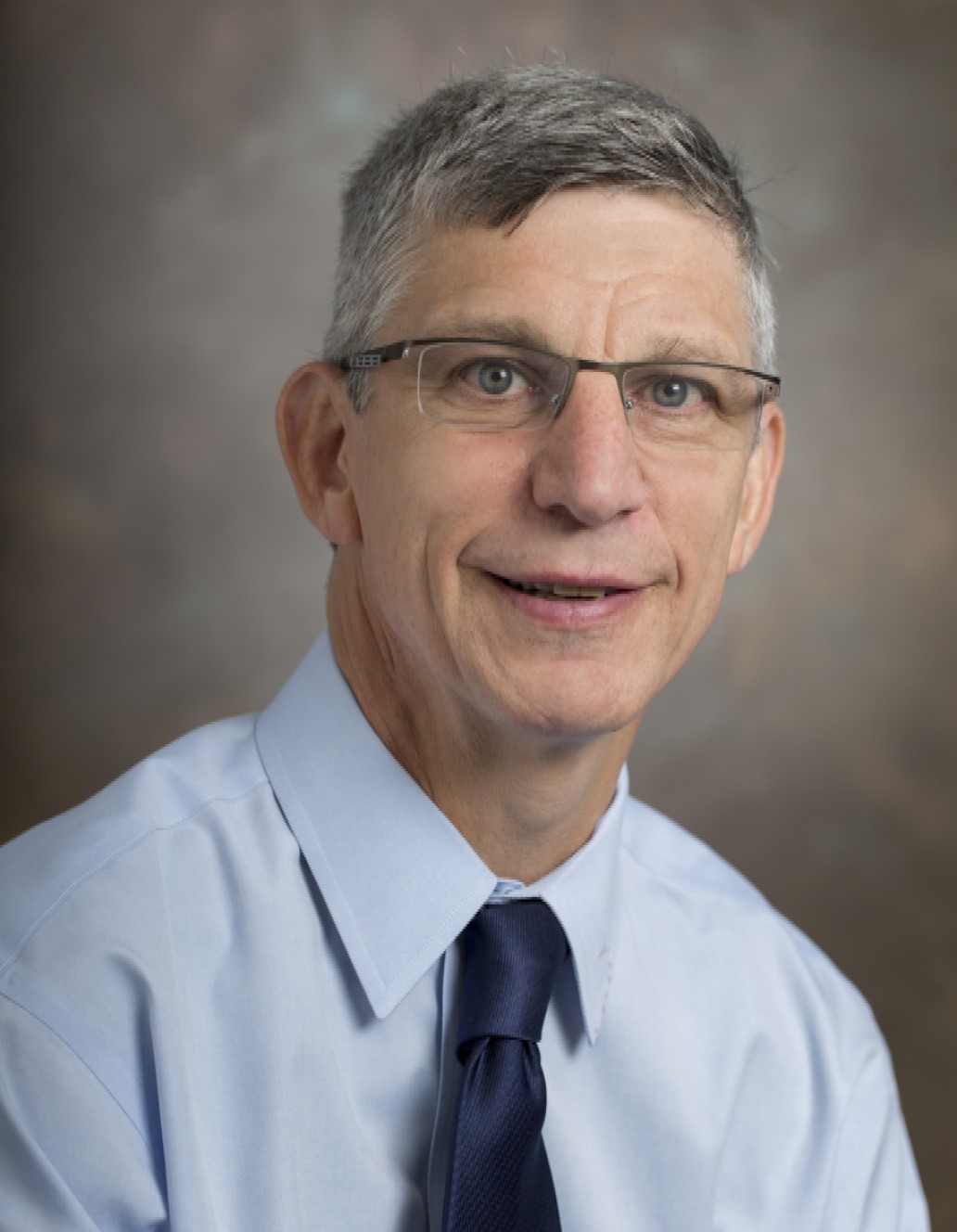 Andrew Ulrich, MD
Professor of Emergency Medicine, Vice Chair of Operations
"Yale is unique with regard to the scope and size of the clinical footprint, the huge inpatient capacity of the hospital, and its relationship to the medical school. With COVID we came together as an institution in a way I'd bet we've never done before."

"Speaking from an ED-centric point of view, we had to make a lot of changes due to the inpatient capacity issues we were facing. Change within an organization like this had been like moving icebergs, done very slowly and in a very structured way. COVID forced us to do this differently. We had to start flipping units on a rapid basis; we couldn't take the time it usually takes to make changes.
We managed to be ahead of the curve and to stay ahead of the curve because everyone was at the table, meeting after meeting, talking about where we are, where we need to go, and what we think will happen next. New meeting platforms were brought forth and I'm hoping this continues to be part of the way we work when COVID is in the rear-view mirror."
---
Jennifer Possick, MD
Associate Professor; Associate Program Director, Pulmonary, Critical Care, and Sleep Medicine and Medical Director of the Winchester Chest Center
In the Post-COVID Recovery Program "there are still more unknowns than knowns, but we hope that knowledge born of experience will let us help our community and others."
"The Post-Covid Recovery Program was developed in the spring of 2020 to care for survivors with persistent respiratory symptoms and to better understand the potential for residual lung disease. The collaborations we have formed represent some of the best virtues of Yale—generosity of time and spirit in the face of hardship, intellectual curiosity with creative problem solving, and deep commitment to our patients and community. We are particularly grateful for early partnership from Physical Therapy, and though we hope that the Post-COVID clinic may not be required forever, this collaboration will remain in our approach to post-ICU survivors and patients with chronic lung disease of other causes.
Caring for these patients, many of whom are frontline or essential workers, is deeply meaningful. They are brave and resilient; I learn from them each day."
Find links to related content in the Appendix

---
Next article: Research and Vaccine Development during COVID-19
Submitted by Barbara Steinberger on February 23, 2021