It is impossible to overstate the impact that the COVID-19 pandemic had in 2020 on Yale Medicine, Yale School of Medicine, and Yale New Haven Health System (as well as the university as a whole).
And the reverse is also true, as those enterprises made an incalculable difference during a year unlike any other. We are forever grateful to the clinicians, researchers, educators, and staff of YM, YSM, YNHHS, and the university for their tireless work and invaluable contributions. From innovations in testing to clinical trials that helped make the Pfizer vaccine a reality; from a massive clinical operation treating thousands of COVID patients, to the rapid deployment of telehealth, enabling patients to continue seeing their providers throughout the pandemic . . . together, each of you rose to the challenge.
It would not be possible to capture everything that Yale Medicine and its partners have accomplished with regard to the pandemic, so we've put together this special COVID-19 section of the Annual Report to provide an overview. In this section, we've asked a cross-section of Yale Medicine physicians and others involved in the effort to share reflections and recollections about their pandemic experiences and contributions, acknowledging that they speak not only for themselves but for and in recognition of peers and colleagues. We have articles about how the clinical practice has responded to the pandemic, divided into four categories: Clinical and Operational Response, Research and Vaccine Development, Supporting Our Colleagues, and Collaborating Across Institutions. Because the story is vast and far-reaching, we've also included an appendix with a collection of links to related content that was published throughout the year, which you can peruse at your leisure.

Thank you again to everyone who played a part in these remarkable efforts.
---
Thoughts From the Front Lines
Marie-Louise Landry, MD
Professor of Laboratory Medicine and Medicine; Director: Clinical Virology Laboratory; Vice Chair, Laboratory Medicine
Dr. Landry led development of a new molecular diagnostic test for SARS CoV-2 granted FDA emergency use authorization (EUA) the day the first COVID patient was admitted to YNHH.
"That last week in February 2020, it became clear SARS CoV-2 had been circulating undetected in the U.S., and that people were dying. On Feb. 29, the FDA simplified the EUA submission requirements. Realizing the extreme urgency of providing on-site testing, and believing it was now feasible, I immediately contacted the New York State DOH lab director and the CDC for advice on the best strategy for getting FDA approval and how to most quickly obtain both the virus and essential reagents.
Based on this information, the decision was made to modify the CDC-developed assay, adapting it to the instruments we had on-site. Multiple avenues were pursued simultaneously to synthesize virus sequences, obtain inactivated virus, and obtain reagents, not knowing which pathway would give the fastest results. Applications and permits were submitted, but also circumvented in parallel.
Chief Quality Officer Steve Choi called me on March 5 to relay that YNHHS Chief Clinical Officer Tom Balcezak said not to worry about money and that I could request any YNHH employee I needed to assist in the effort. That's when I asked for David Ferguson, our former Virology Lab Manager. We were very short-staffed even for routine clinical work, so David's extra help was essential to our efforts. He returned to help at the end of the first week, just as critical reagents began to arrive. We worked 12- to 14-hour days for the next week with our two lead clinical virology molecular technologists, Robin Garner and Jody Criscuolo, to get the data required to submit to the FDA. We went live on Friday March 13, the very day the first COVID-19 patient was admitted at YNHH.
On March 31, 2020, the Clinical Virology Lab at YNHH was the first lab in the country (that was not a large reference laboratory or manufacturer) to receive FDA Emergency Use Authorization for a SARS CoV-2 molecular diagnostic test.
Collaboration with others was essential, including critical strategic advice from the New York State virology lab (the first of any U.S. labs to get FDA EUA for a molecular diagnostic test), receiving a second back-up SARS CoV-2 RNA sequence from Dr. Grubaugh in YSPH to validate our initial results, and obtaining the first positive patient samples from the Connecticut DOH lab to confirm the accuracy of our test before go-live.
We were very grateful to be able to use our laboratory skills to provide an essential and potentially life-saving service to our patients, our health care workers, and our community during this unprecedented public health crisis."
---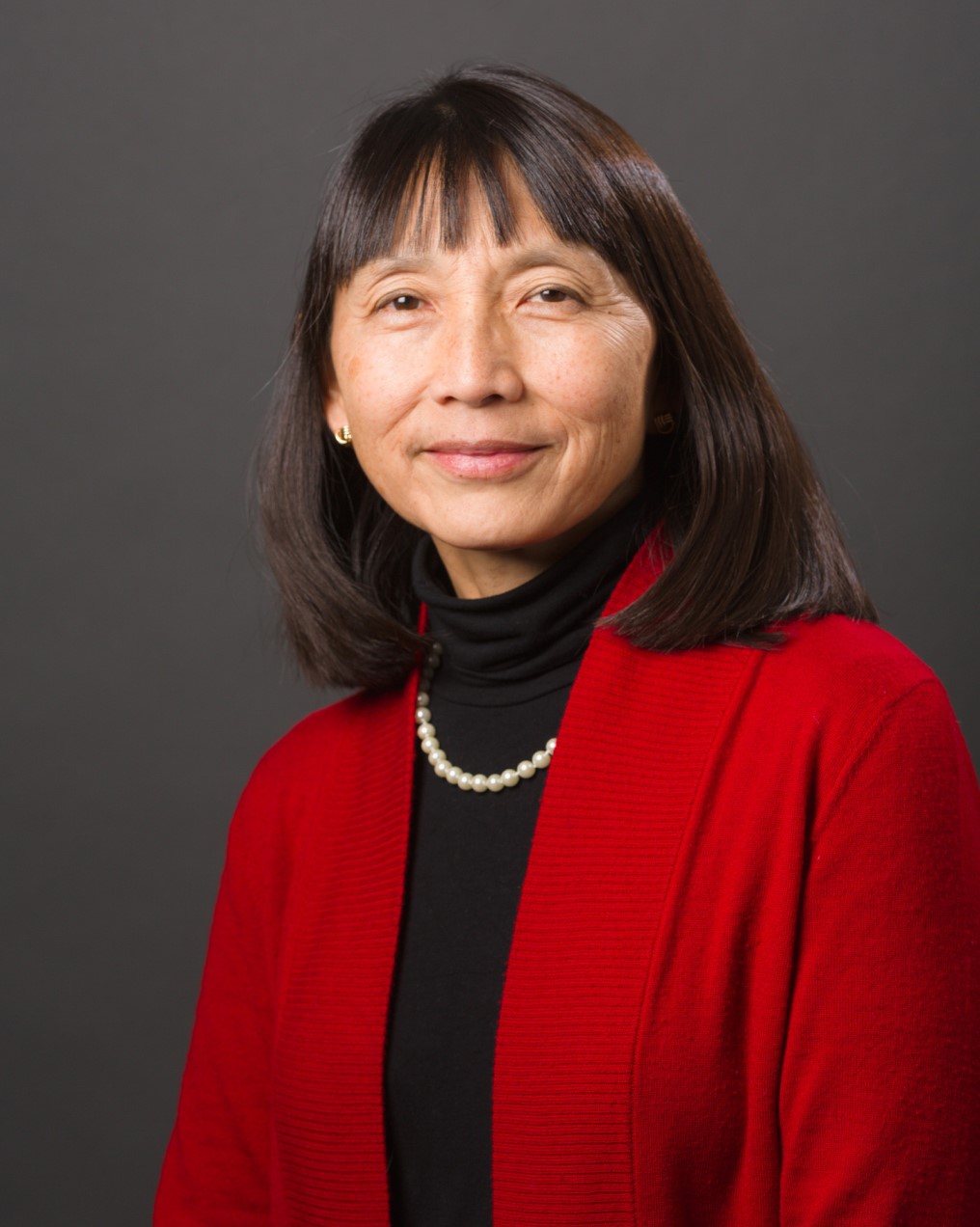 Lynn Tanoue, MD, MBA
Professor of Medicine (Pulmonary); Vice Chair for Clinical Affairs (Internal Medicine); Director, Lung Cancer Screening Program; Pulmonary and Critical Care Specialist
As architect of the day-to-day workforce strategy for the YNHH MICUs during the pandemic, Dr. Tanoue was responsible for rallying a workforce and managing complex scheduling needs.
"When I sent the first survey out (seeking faculty physician volunteers), I didn't know what we would get back. I was surprised to hear from, literally, hundreds of people that they wanted to help. Many had major commitments in their own departments and couldn't commit to volunteer in Medicine. But there were a lot who said, 'I'll just drop what I'm doing and come help.' We also had a call with all the department chairs and basically everyone said, 'Whatever is needed, we will support.'
I don't think we realized, at first, what this was going to be like. It evolved. I didn't appreciate, for instance, how much it would mean to the people on the wards to have colleagues coming to stand with them in the MICU. It was a sudden immersion into critical care medicine and most of them had no idea what it is like in the ICU because it would have been a long time since medical school. They learned fast. They sometimes felt great limitations, but people, including our internal medicine faculty, nurses, and trainees, were willing to help them and they were willing to help others. A whole team has been built from this effort and I think the relationships will be lasting ones.
What I've seen throughout all of this has been these mission-driven lives coming together with common purpose and it's pretty incredible what can happen with that kind of commitment."
---
Submitted by Barbara Steinberger on February 23, 2021