Yale School of Medicine (YSM) students, in collaboration with a diverse set of other students and community members, are playing a significant role in the vaccination campaign in New Haven, in Connecticut, and nationally. Their impact ranges from designing the New Haven Health Department (NHHD) vaccine registration postcards mailed to all city residents, to influencing President Biden's decision to order an amendment to the Public Readiness and Emergency Preparedness Act (PREP Act), which authorized and extended federal liability protections to health student vaccinators.
Student advocacy efforts around vaccination education and access originally were proceeding on several separate trajectories. However in January 2021, sixth-year MD-PhD student Danielle Miyagishima and first-year MD students Hirsh Shekhar and Haleigh Larson realized their efforts would be more impactful if they strategically coordinated, leading them to co-found S-PHASEC (Students Promoting Health Advocacy and Synchronized Engagement with Communities).
S-PHASEC has engaged almost 250 students from seven Connecticut universities and colleges, including 150 from different parts of Yale. With support from the Clinton Foundation, the effort is scaling nationally, with S-PHASEC already supporting partners in Massachusetts, Florida, and New Mexico and plans for expansion to five to ten additional states in April. In New Mexico, over 100 students at Burrell College of Osteopathic Medicine and New Mexico State University, Miyagishima's alma mater, are already working to replicate the S-PHASEC model in collaboration with National Student Response Network (NSRN), which Shekhar has led since July 2020.
Among S-PHASEC's key goals are increasing the speed and reach of accurate information— while actively combating misinformation— about vaccines to populations most affected by the pandemic, including underserved and at-risk populations, and advocating for policies that enable place-based vaccine equity and overcome barriers to health student service in the COVID-19 vaccination campaign. The students also hope to lessen the burden on local health departments through direct community outreach. Miyagishima and first-year MD student August Allocco began working with Ermonda Markaj from the NHHD in January 2021, and describe her as a "critical early supporter and advisor to their work," who helped broaden their community contacts.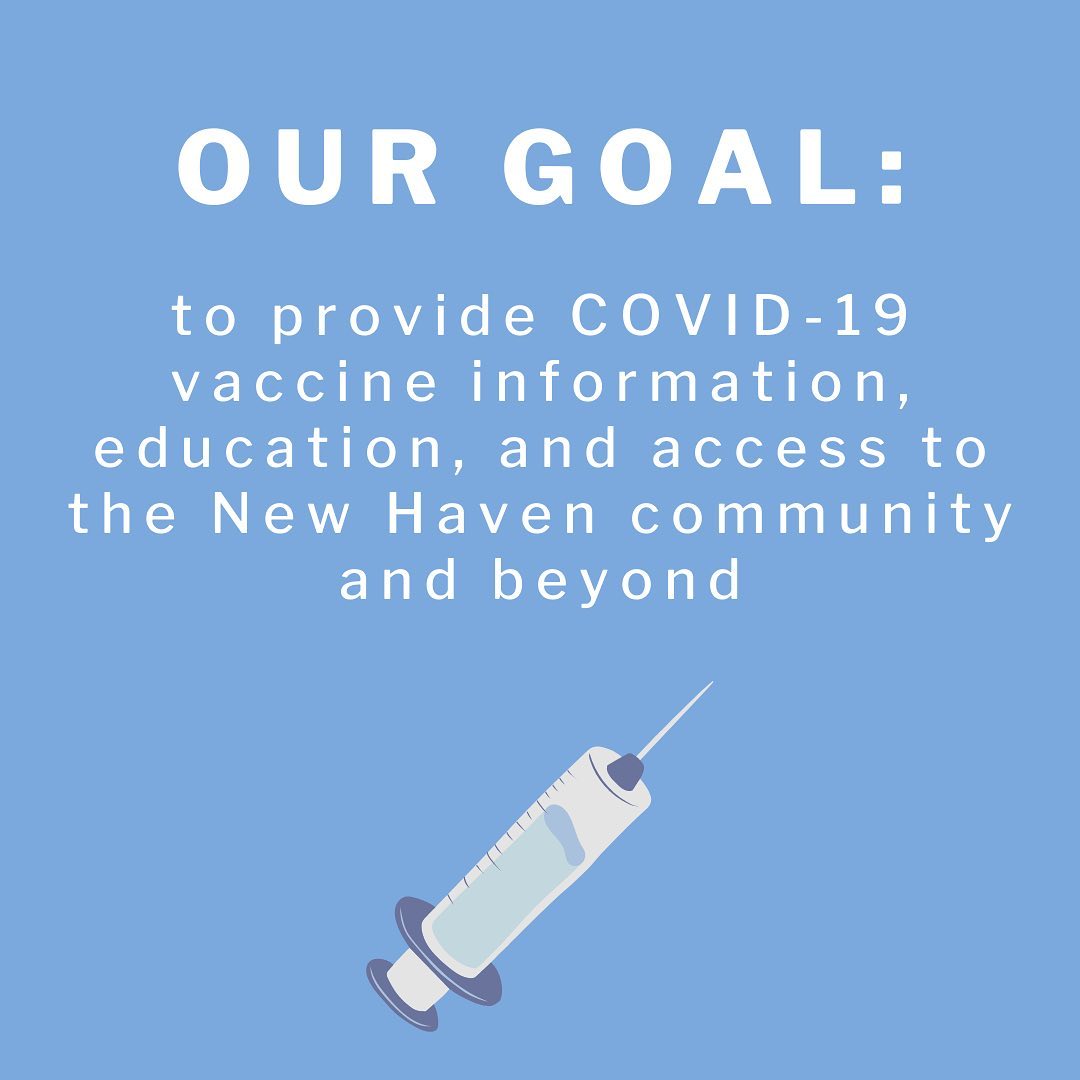 Pointing to the Yale students' assistance with door-to-door canvassing for eligible New Haven residents, development of COVID-19 vaccine materials in English and Spanish, and distribution of vaccine information through partners, organizations, and volunteers, Markaj says that the NHHD "appreciates this successful partnership, and we would like to express our gratitude to the Yale student volunteers for their tireless work, efforts, and leadership in the New Haven community. Thank you all for being reliable and resourceful, and for setting a great example for your peers. We appreciate your work!"
S-PHASEC is currently comprised of three teams: Public Immunization Education & Community Effort Campaign (PIECE Campaign), Student Tools for Emergency Policy Engagement and Advocacy (STEP-E Advocacy), and Spike Support, with Miyagishima, Shekhar, and Larson respectively serving as executive directors. They are now launching a fourth initiative to study place-based vaccine equity.
Go Local
The PIECE Campaign focuses on empowering trusted messengers of community organizations with comprehensive, timely, and accurate information about vaccinations, through the creation of customized information toolkits, as well as partnering with these messengers on hyperlocal vaccine communication campaigns, such as by canvassing door-to-door in collaboration with the NHHD. With information around vaccinations rapidly changing, both from a scientific and policy perspective, this support is particularly important.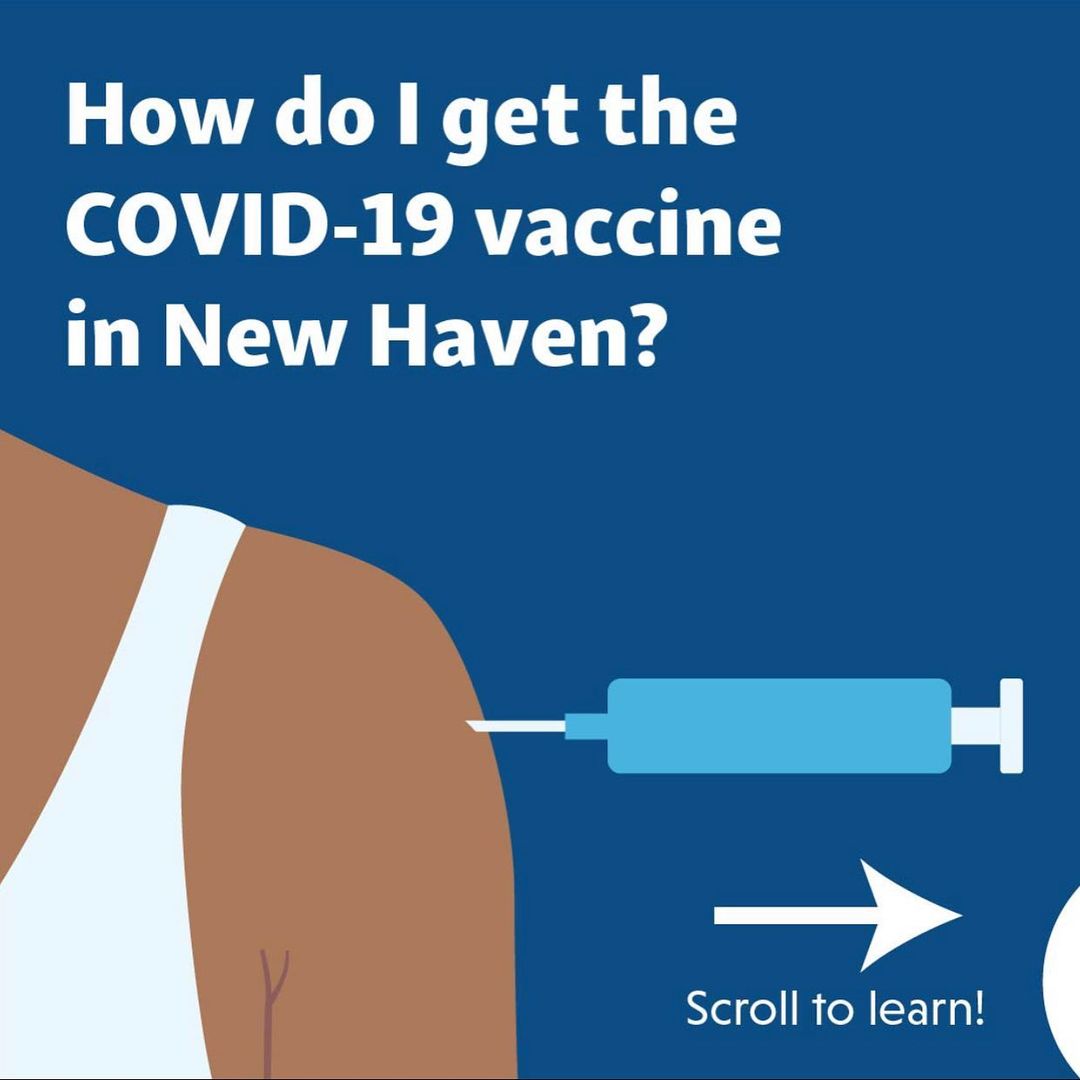 The students use this simple but comprehensive questionnaire to gain an understanding of each organization's needs. "Listening to the needs of the community—as opposed to assuming that we know their needs—is something that aligns well with the patient-centered approach we are taught here at YSM," Miyagishima explains. The students already are collaborating with almost 25 New Haven area community groups including Junta for Progressive Action, The CT Bailfund, IRIS, The Pride Center, Sex Workers and Allies Network, and All Our Kin.
The toolkits include messaging from local and federal government and academic partners, plus information that responds to the identified concerns of each organization. This includes, as necessary, messages that are simplified or conveyed pictorially for people with limited literacy and student-translated documents, including in Spanish, Arabic, Mandarin, Dari, Pashto, Farsi, and Swahili. The toolkits also have relevant social media content and updates about COVID-19-related events such as "pop-up" clinics and town halls.
Community Health Care Van participants recently told the students, "We had our first church clinic this past weekend. People LOVED the side effects flyer!!," providing one example of the toolkits' positive impact.
The PIECE Campaign has developed an infrastructure of committees to successfully advance its mission, including focus groups for different populations (65+, at-risk, frontline workers, and congregate settings/16-64 with co-morbidities). A toolkit development committee works with the focus groups to identify how to customize the toolkits, while a social media and communications committee reaches out to community-based organizations, distributes the toolkits, and maintains Twitter, Instagram, and LinkedIn sites.
A materials development committee has designed a variety of educational materials, including the official NHHD vaccine registration postcards, and now is creating short animations about how to register for vaccines that will be used in NHHD-sponsored social media and television ads. The outreach committee hand-delivered vaccine registration cards for the NHHD to more than 250 New Haven residents age 65+, and is eager to expand its efforts statewide, using a variety of distribution methods.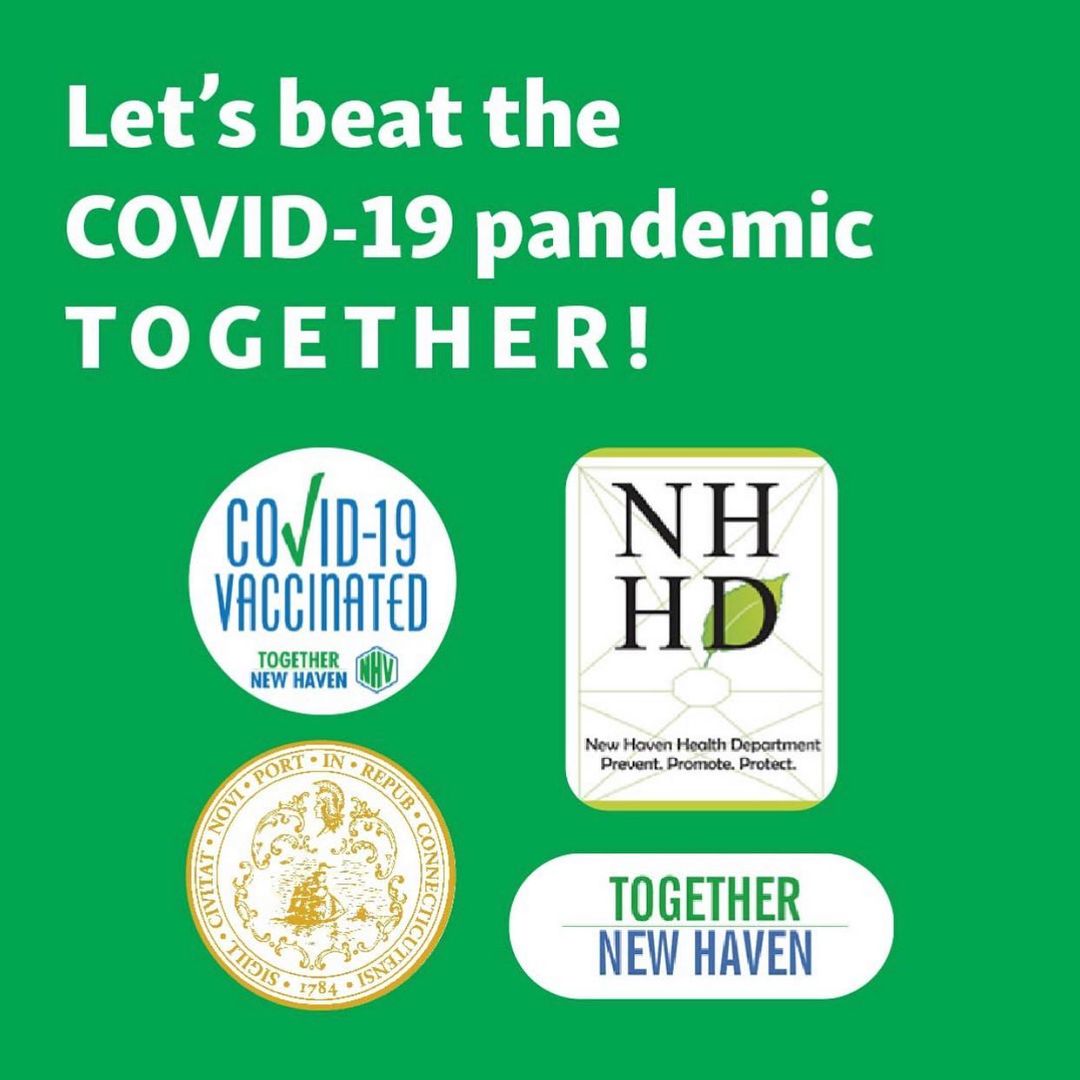 Breaking Down Barriers
To accelerate equitable COVID-19 vaccinations and improve emergency response, the STEP-E Advocacy team is advocating for policy at the federal and state level (particularly, in Connecticut) to enable health care students to be vaccinators and advance COVID-19 vaccine equity, with close guidance from sixth-year MD/JD student Blake Shultz. It also is engaging in hyperlocal communication to address hesitancy and barriers to vaccine access in underserved and historically marginalized communities.
In mid-January, Shekhar and Camryn Thompson, NSRN's Chief of Staff, had written to the Biden-Harris COVID-19 Task Force advocating for an amendment to the PREP Act, authorizing health students as COVID-19 vaccinators. The team had a big success in early March, when President Biden ordered this change.
When presenting the Prep Act amendment at the White House press briefing on March 12, COVID-19 Task Force Co-Chair and YSM Associate Dean for Health Equity Research Marcella Nunez-Smith, MD, MHS, stated, "as we fight against centuries of structural inequities, we must be intentional about making vaccination easy and convenient for everyone, and key to that effort is having enough vaccinators to deliver shots in arms." Shekhar separately commented that "health students are an eager, altruistic, and largely untapped workforce that can administer vaccinations, as they did for H1N1 and influenza, and communicate accessibly to accelerate equitable COVID-19 vaccination. Today's PREP Act amendment overcomes a key liability barrier and builds on President Biden's call for states to provide temporary vaccination licenses to clinical students."
STEP-E now is developing state-by-state advocacy toolkits in its push for state-level mobilization and temporary vaccination licenses to realize the full potential of deploying health students to support overburdened health care providers. Shekhar notes that while unlicensed students can give vaccinations under the licensure and supervision of a preceptor, a lack of student licensure to vaccinate poses a significant barrier for non-academic institutions in mobilizing student vaccinators. Additionally, for students in their clinical rotations, requiring a preceptor is not an efficient use of limited resources, according to NSRN's on-the-ground reports.

Overcoming Hesitancy
The third S-PHASEC team, Spike Support, creates and presents scientific data to lay audiences on topics including vaccine development, testing, efficacy, and side effects. The material is constantly updated and vetted in collaboration with vaccine and COVID-19 experts, including Akiko Iwasaki, PhD, Waldemar Von Zedtwitz Professor of Immunobiology and Molecular, Cellular and Developmental Biology and Manisha Juthani, MD, associate professor of medicine (infectious diseases) and epidemiology (microbial diseases).
These resources are important because a significant proportion of those who do not get vaccinated cite mistrust of the new mRNA vaccines and confusion over the etiology and severity of COVID-19. Existing government resources focus primarily on general best practices and encourage people to get the vaccine, but do not address the science and testing of the vaccines in detail.
Spike Support has presented to over 500 people from 21 states, mostly on Zoom, and is ramping up to host three regular Zoom sessions a week for anyone in the world with internet access. In addition to sharing the resource and offering training nationally and globally, Spike Support hosts presentations, in-person and outside, to New Haven-based organizations representing at-risk groups identified by Yale New Haven Health.
Half of the Spike Support presentation time is reserved for open discussion, where attendees have the opportunity to directly question the student presenters about the presentation or other information they have heard. These discussions, which often are intense, are the part of the Spike Support sessions that attendees most frequently cite as having changed their mind about getting vaccinated.
While S-PHASEC was created in response to COVID-19, the students believe the organization, with its mission of "empowering students to aid health campaigns and serve in emergency response through advocacy, community-academic partnership, and open innovation," will play a valuable public health role well beyond the current pandemic.
Submitted by Abigail Roth on March 31, 2021