John N. Forrest Jr., MD, professor of medicine (nephrology) and former director, Office of Student Research, will retire from Yale School of Medicine, effective July 1, 2020.

"John's life is so defined by his life as a physician. It's not that he's not a man of the same grandeur in terms of other realms, but it is medicine that has defined who he is and what he has done," said long-time friend and colleague Thomas Duffy, MD, professor emeritus of medicine (hematology).
Forrest was born in Carbon County, Pennsylvania, and attended Ursinus College, where he served as class president for four years and was an All-American football player. In summer of 1960, passing up an invitation to the Baltimore Colts' NFL training camp, he began medical school at the University of Pennsylvania School of Medicine. Upon graduation, he moved to New Haven for his residency. Forrest worked at Grace-New Haven Hospital as an intern for Paul Beeson, MD, chair of the Department of Internal Medicine from 1952 – 1965. Forrest was a member of Beeson's last class of interns who were coined "The Iron Terns," a combination of intern and "iron" for their endurance at the hospital.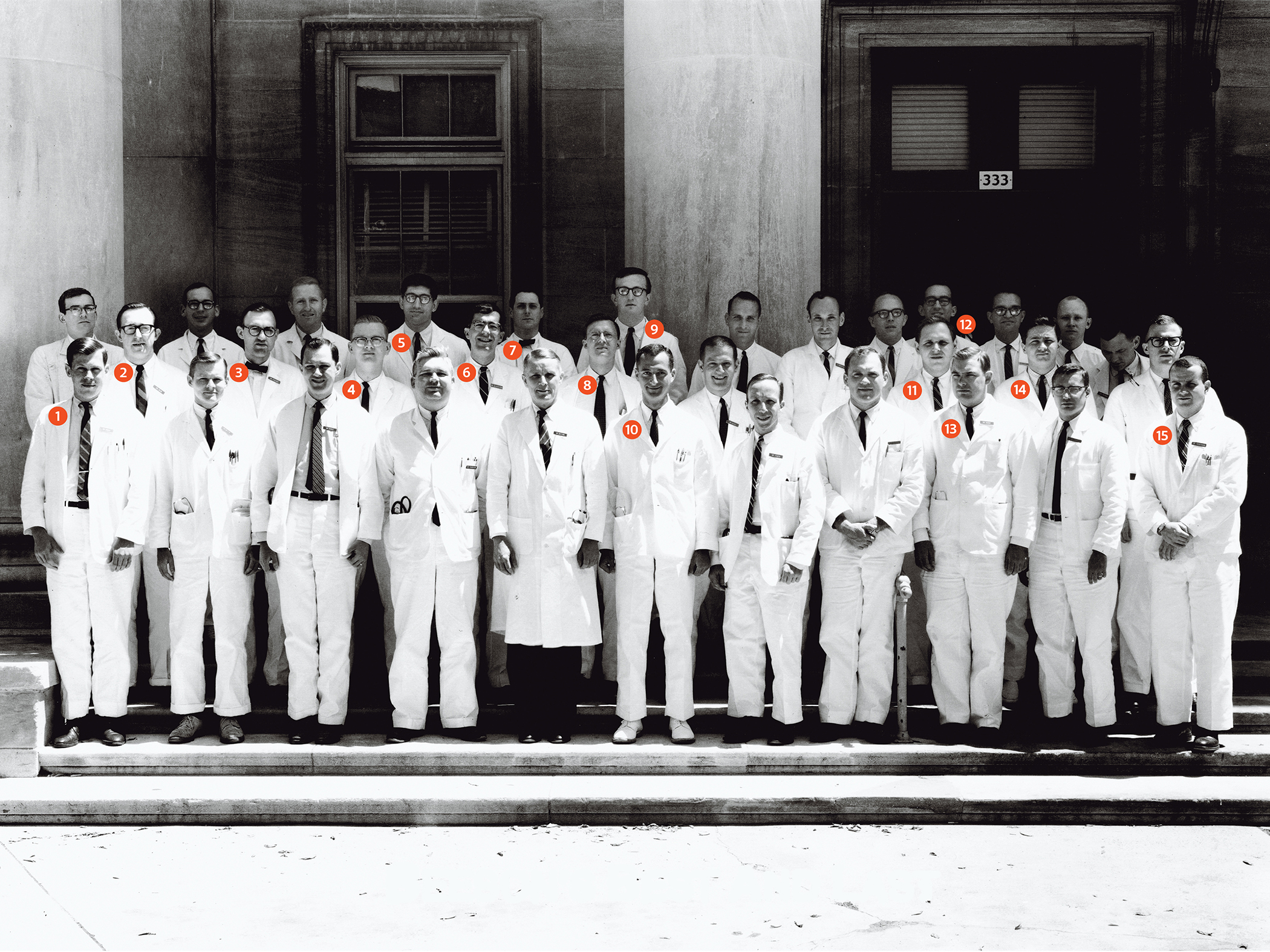 He did two year-long fellowships in metabolism in the lab of Frank Epstein, MD, in Boston, before and after his chief resident year at the Yale New Haven Hospital (YNHH), which had just been renamed after an agreement was made between Grace-New Haven Hospital and Yale School of Medicine (YSM) in 1965.
Forrest became an assistant professor in 1971, associate professor in 1976, and professor in 1985.
Chair of Internal Medicine Gary V. Desir, MD, met Forrest while in medical school. "I knew of John when I was a medical student and got to know him very well as a renal fellow. He stood out as outstanding clinical nephrologist with an encyclopedic knowledge of the intricacies of ion transport along the renal tubule. He was quite generous with his time and was always willing to advise and help."
Vice Chair of Clinical Affairs Lynn Tanoue, MD, MBA, was an intern in 1983, when Forrest was on the attending staff at YNHH.
"Ashgar [Rastegar], John [Forrest] and Leo [Cooney] were our beacons of light when we were training as house staff, and then as young faculty," she explained. "They were smart, generous, and humble people of enormous integrity." Rastegar and Cooney also retire in July 2020.
A Devoted Researcher and Mentor
Forrest has a broad interest in the aspects of basic and clinical nephrology. Throughout his research career, his lab's major efforts have been in the study of mechanisms of lithium-induced nephrogenic diabetes insipidus, and the study of water metabolism, and acid-base regulation by the kidney.
Margaret Bia, MD, professor emeritus of medicine (nephrology) and senior transplant nephrologist considers Forrest one of her mentors. She came to YSM for renal fellowship and chose to work in Forrest's lab. "He was a wonderful person to do research with because he was very protective and good to you and was accommodating, and it made doing research with him really enjoyable. Then over the years, we would see each other in clinic and we would talk. I always liked him for his decency, his professionalism, and his sense of values. He is a truly great man."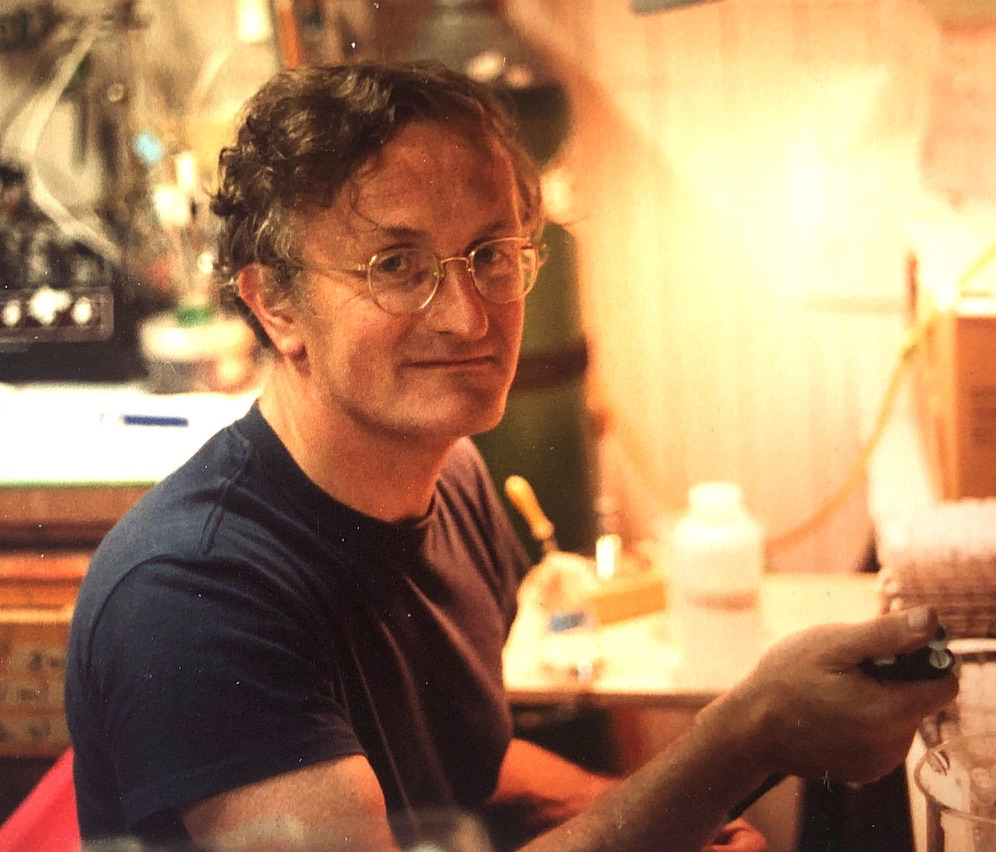 Additionally, Forrest studied the hormonal signal transduction and potassium and chloride channels in the salt gland of the dogfish shark, an ancient model for the thick ascending limb of the kidney. He shared this research with students, fellows, and faculty while working at the Mount Desert Island Biological Laboratory (MDIBL) in Bar Harbor, Maine. He worked as an investigator at the MDIBL for 46 years and served as director of the facility from 1998 – 2009.
His son, John K. Forrest, MD, associate professor of medicine (cardiovascular medicine) and director of Interventional Cardiology at Yale recalled the family summers in Maine. "In the beginning, our family would drive up to Maine in our VW Rabbit with our handmade trailer filled with lab supplies. There were beakers, pipettes, and centrifuges, mixed in with myself, my sister, and our dog, all packed into that little car. From 1977 until 1989, we spent July and August living in tents, and my first job ever was washing dishes in my father's lab. Our father loved that lab and the opportunity that dedicated time over the summer gave him to teach and mentor students. He looked forward to not only bringing students from Yale, but also students from diverse backgrounds in the U.S. and often other countries who otherwise wouldn't have had such an opportunity."
One such student was Stephanie Halene, MD, PhD, interim section chief (hematology) and associate professor of medicine reflected on her time in the Forrest lab. "John's lab up in MDIBL was an oasis of science inside an oasis of natural beauty. The mixture of quality research experimentation and genuine collaborative friendship set the tone for what I believe a great lab environment should be. When I relocated into New Haven, I was inspired to find that culture was still alive wherever John went. His genuine joy in the achievements of others is part of a legacy I strive for every day."
Peter S. Aronson, MD, C.N.H. Long Professor of Medicine (Nephrology) and professor of cellular and molecular physiology, recalls many trips to Maine.
"For a week, students would go up to Maine and do hands-on research in a course founded and directed by John. I had the opportunity to participate as an instructor a few times. Students would rotate through three out of the four labs that were available in that week. John supervised one of those rotations, but he organized the whole week. At the end of each week, there would be a cookout lobster bake. John personally cooked the meal over a campfire and served it to the students. So if you wanted a vivid example of John's service to students, there it was. His incredible devotion to student education is probably his greatest and most enduring contribution to Yale," said Aronson.
This experience, the week-long program to teach medical students the techniques of laboratory science, was officially sponsored by the university starting in 2001, and was entitled the Intensive Pedagogical Experience (IPE) through the Office of Student Research.
Office of Student Research
While YSM has had a thesis requirement since the 1800s, in 1987 Forrest founded the Office of Student Research (OSR) with a goal to organize and streamline mentorship and training grants for medical students. With time, the OSR has expanded to include many other elements beyond the MD thesis, including summer research for entering medical students (START@Yale program), the combined MD-MHS (Master of Health Sciences) program, and Student Research Day. Student Research Day began under Forrest and has grown exponentially under his leadership. First established in 1991, the annual event has given students a chance to experience preparing a public presentation of their research and presenting it to their peers—part of what molds YSM students into academic leaders. At one point, the elder Forrest was the only principal investigator (PI) in the world to be on five NIH T-35 training grants. Through his dedication, the OSR grew to a budget of over $1.75M for supporting student research.
Donna Carranzo served as associate director of the OSR and worked with Forrest for 23 years.
"He was great to work with and brilliant in every way, and willing to share his knowledge, to help, to mentor and teach all of us, not only the students that worked with him but also the people who worked with him on the administrative side," said Carranzo. "I feel fortunate to have worked with him for all these years."
Forrest turned over the reins of OSR to Erica Herzog, MD, PhD, associate professor of medicine (pulmonary, critical care and sleep medicine), and Sarwat Chaudhry, MD, associate professor of medicine (general medicine) in January 2020.
"Under Dr. Forrest's leadership, OSR formalized many aspects of medical student research," explained Herzog. "Specifically, the medical school earmarked funds for student research in the form of leadership and administrative support, designated office space and provided meeting rooms, integrated formal education in scientific inquiry into the curriculum, designated up to 16 months of protected time for research, and developed a formal evaluation process of students' experience at the end of their research rotations. The thesis process was standardized across departments and evolved to its current form in which each student works closely with a faculty mentor to complete a self-directed research project which is written up in the form of the Yale Thesis. Dr. Forrest worked tirelessly to procure funding from the NIH and his efforts resulted in numerous training grants, as well as a substantial number of large donations and endowments."
Chaudhry explained further, "Dr. Forrest's legacy in establishing the OSR will benefit countless generations of students. The infrastructure that he worked tirelessly to create is incredible and his passion for training medical students is clear. Dr. Herzog and I feel incredibly fortunate to carry on this tradition."
Additional Achievements
While maintaining his research responsibilities, Forrest also served as firm co-chief on the Beeson Medical Service from 1995 – 2009.
"John is a classic example of someone who made monumental contributions in the four domains of academic medicine: research, clinical care, teaching and administration" said Aronson. "He was a superb scientist and made a number of discoveries related to water handling by the kidney. He was a clinical attending, including being a firm co-chief for many years. So even though he was a scientist, he was doing frontline clinical work and teaching. In his role as founding director of the OSR, his devotion to student research and student education was just awe-inspiring."
Forrest is a member of the American Society of Nephrology, American Society of Clinical Investigation, American Heart Association, American Clinical and Climatological Association, and is a past president of the Interurban Clinical Club. Ursinus College awarded him an Honorary Doctor of Science degree (Sc.D Hon) in 2001.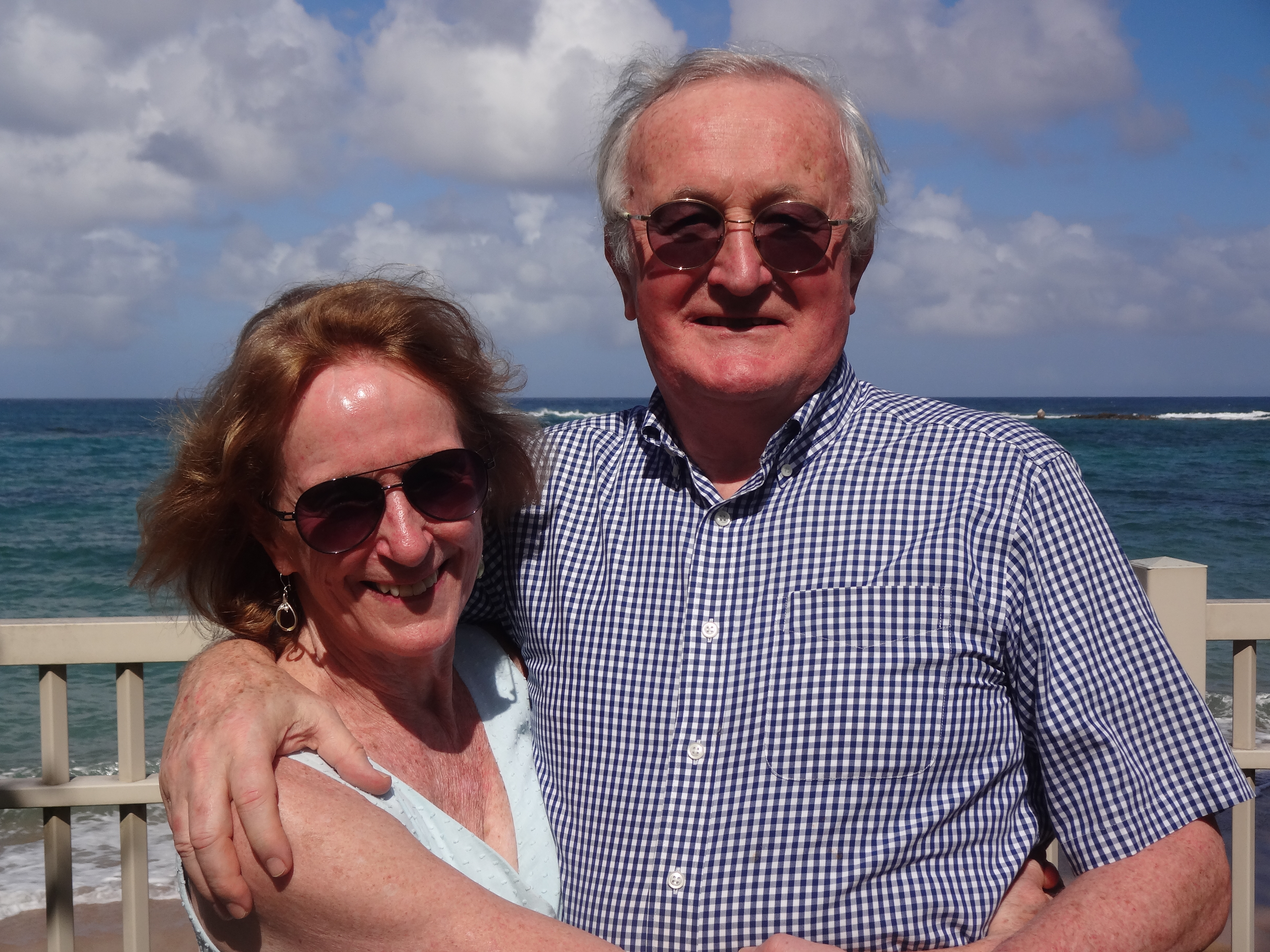 Duffy also noted the generosity of Forrest. "The Forrest's home was 'Open Arms' with John and his wife Catherine, who was a nurse, midwife, a member of the Peace Corps in Malaysia, a woman of great dimensions and both of them had an open home for foreign medical students. There are several outstanding people on the faculty who really owe their positions to the generosity that John and Catherine offered in making their home available to them during that time. The other aspect of John, and if one were to ask what he saw as his greatest accomplishment, is the Mount Desert Island Biological Laboratory in Maine. John has played a very important role in the Interurban Clinical Club and in the American Clinical and Climatological Association, but most importantly in terms of this covenant is his devotion to Dr. Beeson for whom he published a book." In July 2019, Forrest wrote and published Remembering Paul Beeson.
"John's role in student research was based on his passionate conviction that the future of medicine depended on physicians being scientifically informed, regardless of whether they ultimately pursued careers in research or clinical care, and he really devoted his life to that ideal," said Aronson.
His son agreed.
"The thing that has always impressed me most about my father, and I think what embodies him is that his passion was teaching and mentoring young students. There are people whose passion is their research or their patients or a particular procedure, but for my father his dedication was to his students. While he ran a successful research lab and attended on the medical and renal services into his 70s, his focus was mentorship. He cared deeply about not just the students under his supervision, but also about setting up all students with the right mentors and providing them with research grants so they could pursue their interests. In this way he considered his students to be all students at Yale. What has been truly inspiring to me over the past several years as he's stepped down from different positions, is the gratitude that people have expressed to him for the role he played in mentoring them during their formative years in medicine."
To recognize Forrest's passion for Student Research and mentorship, his family and close friends have established the John N. Forrest Endowed Fund for Mentorship in Student Research at YSM. This endowment will be used to fund an award presented annually for exceptional mentoring by a faculty member in the area of student research and in addition will be used to support the activities and training of students engaged in medical research. Anyone interested in supporting the John Nevins Forrest, MD Endowed Fund for Mentorship in Student Research may contact Michael Fitzsousa in the YSM Office of Development at michael.fitzsousa@yale.edu.
Reflecting on his 68 years of service at YSM, the elder Forrest said, "The highlight of my career has been having the opportunity to work with a remarkable group of faculty and staff here at Yale, mentoring students from around the world in the joys of medicine and academic research. I have always believed that one of the defining roles of a doctor is to be a teacher, and I am forever grateful to the students who through their work and dedication have made me a better teacher. I continue to look forward to hearing and reading about their accomplishments in the years to come."
The Department of Internal Medicine at Yale is among the nation's premier departments, bringing together an elite cadre of clinicians, investigators and educators in one of the world's top medical schools. To learn more, visit Internal Medicine.
Submitted by Julie Parry on June 24, 2020