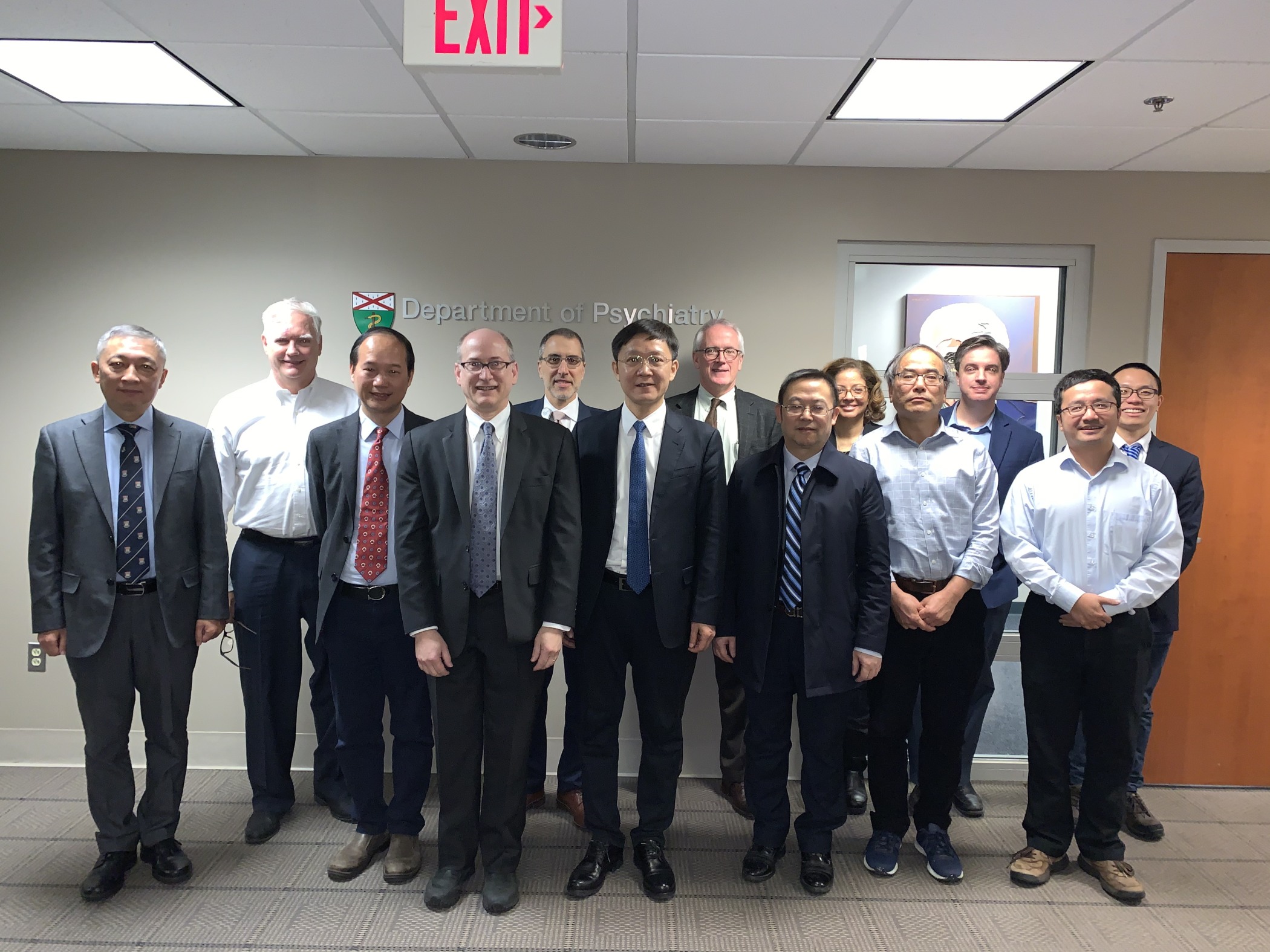 Representatives from the Mental Health Institute at the Second Xiangya Hospital in Changsha, Hunan Province, People's Republic of China and the Yale Department of Psychiatry signed a Memorandum Of Understanding on December 4, 2019 that signifies the intention of both departments to collaborate more actively.
A delegation of faculty and trainees from Xiangya School of Medicine visited Yale on December 2, 3, and 4 to meet with Yale Psychiatry faculty who specialize in research, education, and clinical services.
The collaboration between the two psychiatry departments builds upon a century of collaboration between the two medical schools. Xiangya School of Medicine was founded by the Yale China Association in 1914 as the Hsiang-Ya (transliterated as the Hunan-Yale) School of Medicine. The first dean, Yan Fuqing, was a Chinese national who was a Yale School of Medicine graduate.
Graduates of Hsiang-Ya were eligible to be licensed to practice medicine in China and in Connecticut.
Submitted by Christopher Gardner on December 05, 2019