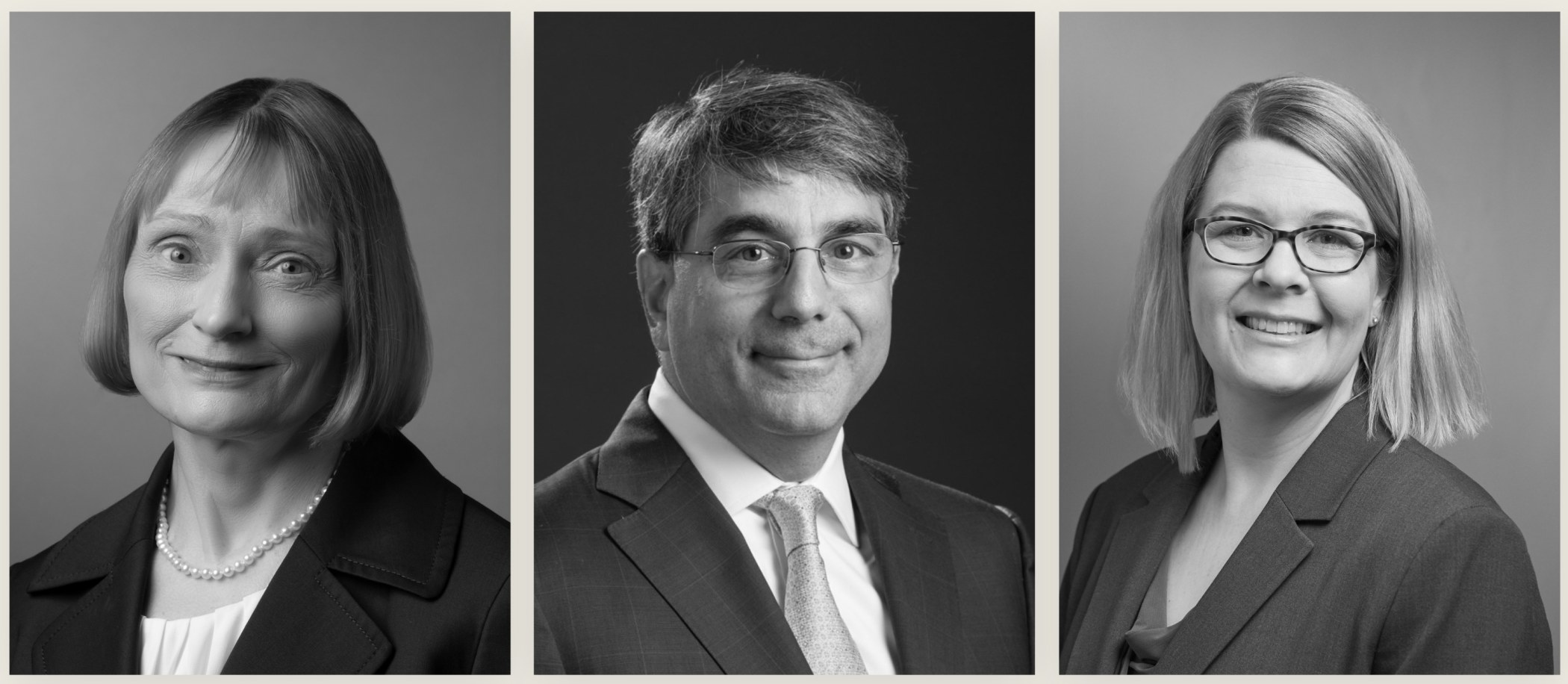 The Department of Surgery is pleased to announce the following faculty appointments, as approved by the Board of Permanent Officers at its Dec. 2, 2020 meeting:
Paul Taheri MD MBA Professor of Clinical Surgery (Trauma), in the Clinical Track, July 1, 2020 to June 30, 2025.
Rita Milewski MD Phd MS Med Associate Professor of Surgery (Cardiac Division), in the Clinician Educator Track, September 1, 2020 to June 30, 2025.
Britt Tonnessen MD FACS Associate Professor of Clinical Surgery (Vascular), in the Clinical Track, January 1, 2019 to June 30, 2024.
"It is a source of great pride to welcome our CEO, Dr. Taheri to the Department of Surgery in his capacity as a trauma surgeon," said Dr. Alan Dardik, Vice Chair of Faculty Affairs and co-Chair of the Surgery Faculty Affairs Committee. "The transition from Assistant to Associate Professor is one of the most significant milestones in an academic surgeon's career. We congratulate Drs. Milewski and Tonnessen on this tremendous accomplishment,"

Notably, Drs. Taheri and Tonnessen are the first surgical faculty to be appointed to the Clinical track, established by the Yale School of Medicine in 2019 in recognition of faculty whose primary focus is patient care. Dr. Milewski's appointment to the Clinical-Educator track is a testament to her excellence and commitment to surgical education.
---
Faculty Advisory Committee: Drs. Alan Dardik, Dan Boffa, Ben Judson, Walter Longo, Ronnie Rosenthal, Ronnie Salem, Joe Santos Saachi, Linda Maertz, Raul Guzman and Melissa Perkal.

Submitted by Cecelia Smith on December 22, 2020