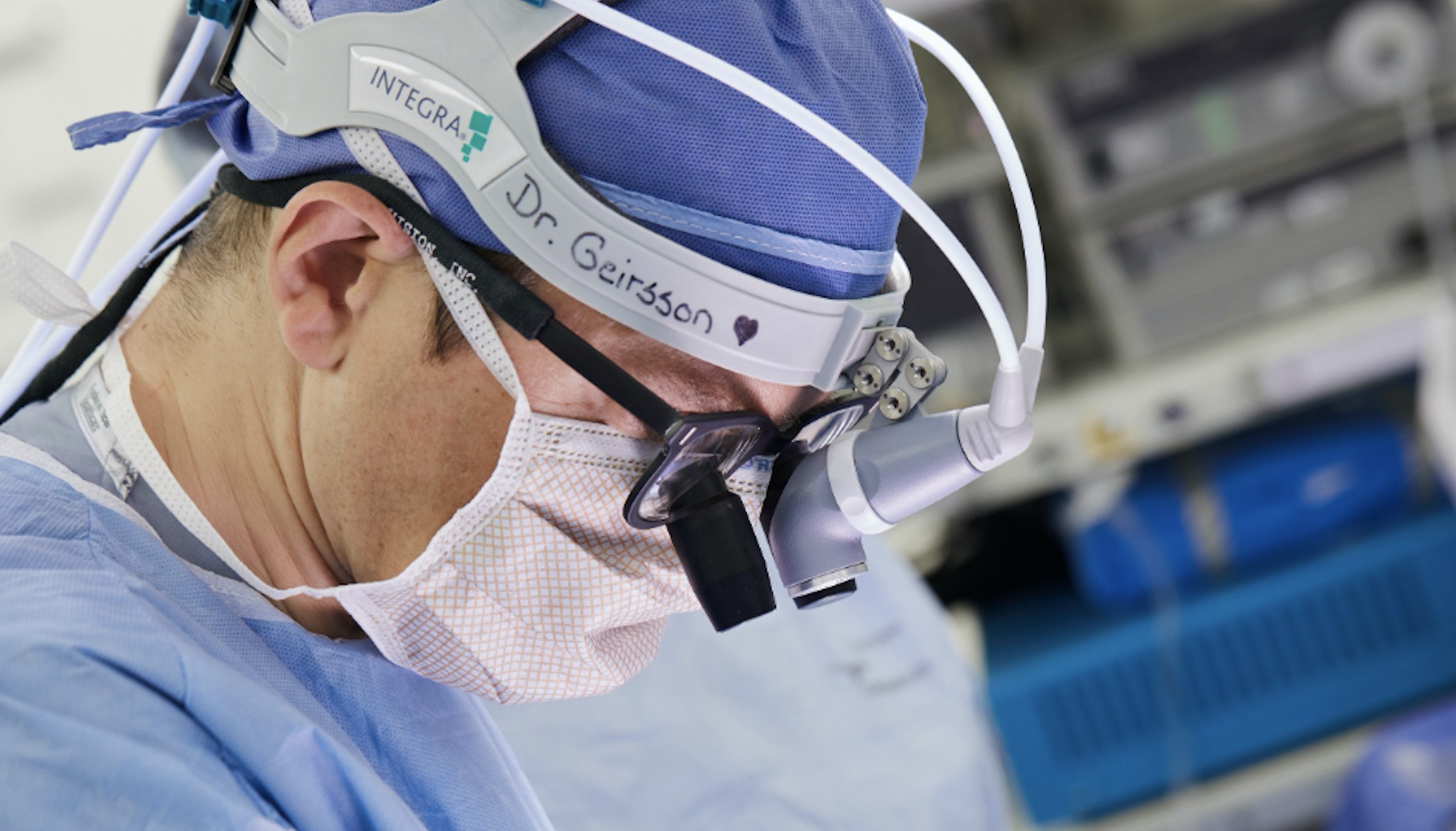 Yale New Haven Hospital's cardiac surgeons performed their 100th robotic mitral valve surgery since launching the program 18 months ago, on August 20, 2020. YNHH is the only hospital in New England offering the robotic heart surgery, which is a cornerstone of the mitral valve program. The program has grown to be the highest-volume practice for mitral valve repair, across the tri-state.
"The unprecedented growth of the program is a fantastic accomplishment. It has been a real team effort among our nurses, anesthesiologists, physician assistants, and administrative staff," said Dr. Arnar Geirsson, Chief of Cardiac Surgery at YNHH.
Robotic surgery for defective mitral valves is a minimally invasive option for eligible patients, requiring less than four days in the hospital, on average. The approach is beneficial to both the surgeon and the patient, allowing for smaller, more precise incisions, less pain, lower risk of infection and bleeding, no splitting of the breast bone, and a quicker recovery.
"The program has a 100% repair rate and excellent outcomes," said Dr. Geirsson.
YNHH has previously been recognized by the Society of Thoracic Surgeons National Database with its highest rating of three stars for varied cardiac surgery procedure categories, including mitral valve repair and replacement (MVRR).
Submitted by Cecelia Smith on September 04, 2020