On August 5, 2020, the Office of Global Health Education (OGHE) celebrated South Central University's Xiangya School of Medicine's third cohort of medical students to participate in a two-year research program at Yale School of Medicine.
OGHE began working with leaders at Xiangya School of Medicine in 2014 to create a program that would provide their students with opportunities to have a formative experience in research as part of their development into academic leaders. This evolved into the Xiangya Yale Program to Advance Leadership Skills (PALS).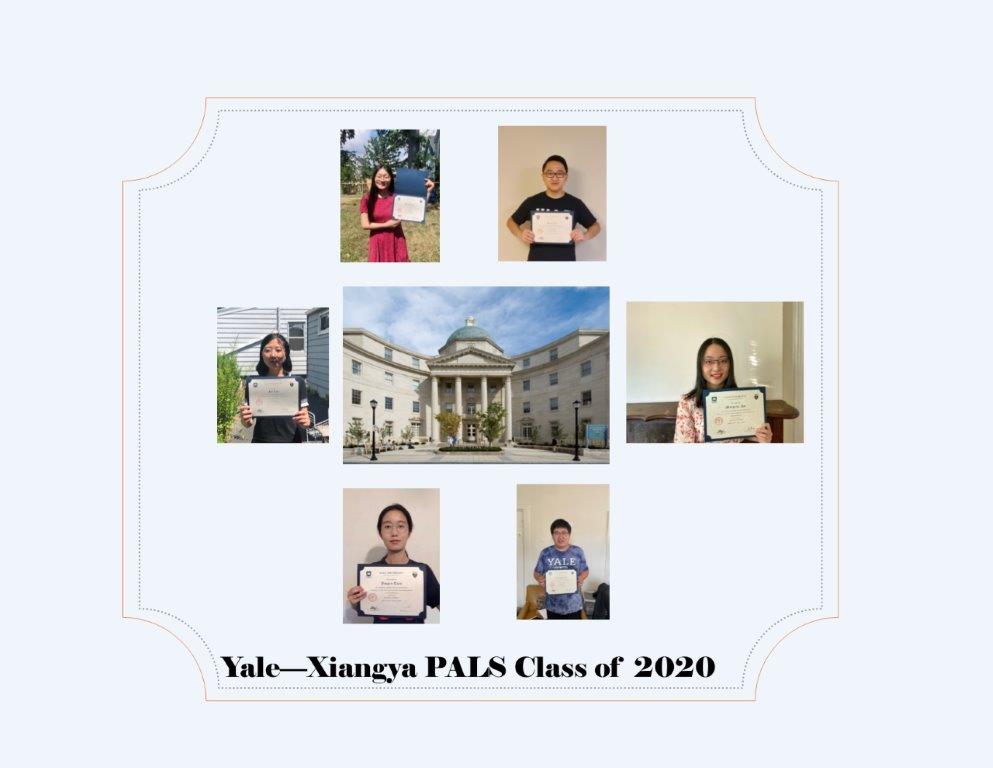 This year's cohort of PALS future leaders in academic medicine included Hang Cao, Gan Huang, Jia Liu, Jingru Tian, Yuechuan Xue, and Mengran Zhu. In his address to this year's graduates, Associate Dean of Global Health Education, Robert Rohrbaugh, MD, told the attendees that, "no matter the state of affairs between our governments or the COVID pandemic, we continue to believe that the Yale-Xiangya connection provides value for both institutions and for individual faculty and trainees, and are committed to working hard to continue this program."
While the COVID epidemic required the graduation ceremony to take place using Zoom, livestreaming enabled the students to share it in real time with their Chinese and American mentors, as well as their families. OGHE greatly appreciates everything that the American and Chinese mentors have done to support the students.
Submitted by Abigail Roth on August 21, 2020