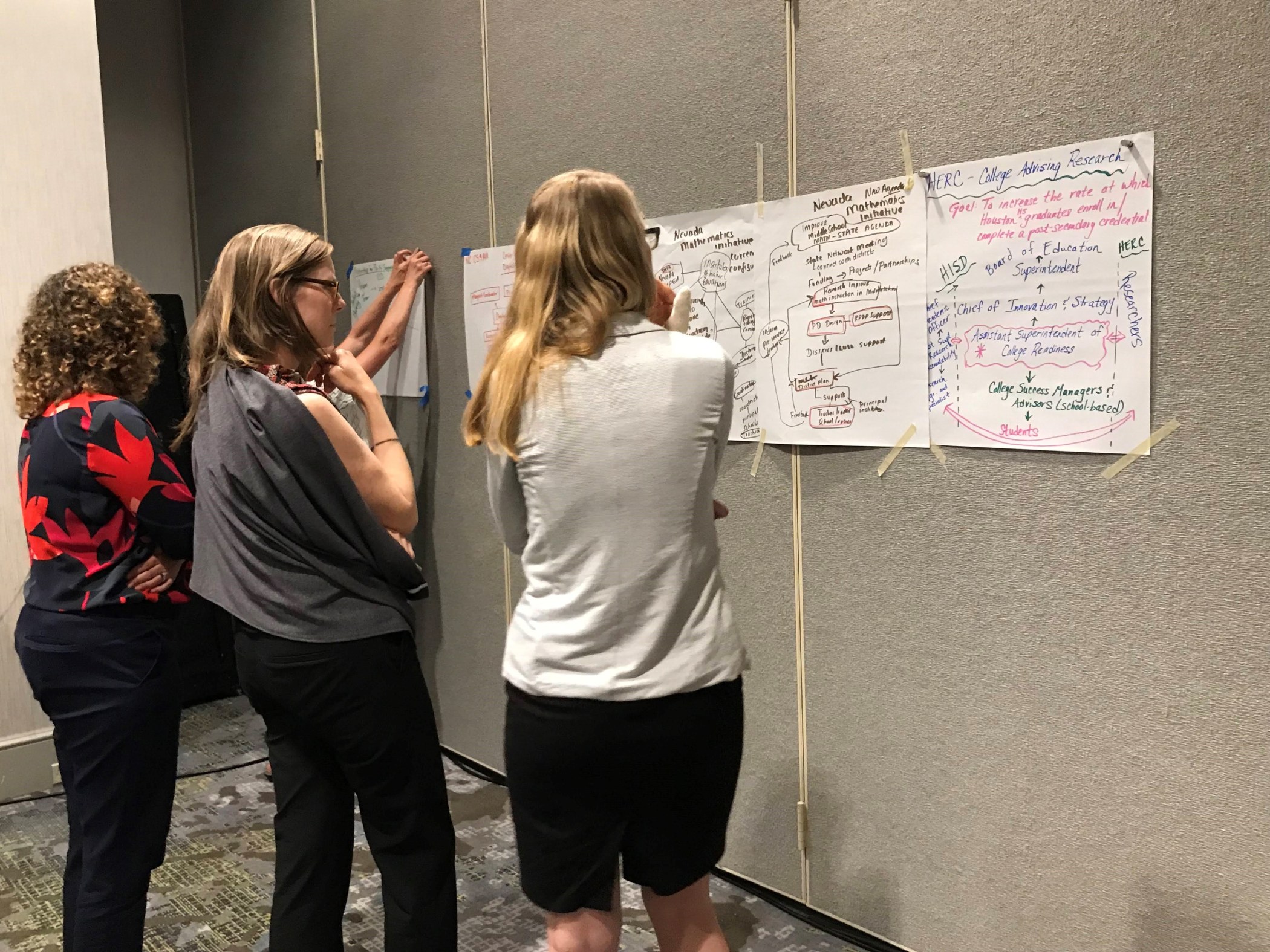 Collaboration between researchers and other early childhood stakeholders is central to PEER's mission of producing rigorous research that is relevant and useful to local communities. To accomplish its mission, PEER research and practice organizations have joined together in a long-term partnership in which practitioners work with researchers to define research questions related to early childhood policy and practice. PEER researchers then design and implement research studies with the collaboration of practitioners and share the results with practitioner partners and the broader field. The work of research-practice partnerships is inherently complex and challenging, and PEER works hard to balance rigor, relevance, and timeliness.
Fortunately, PEER is part of a national movement of education research-practice partnerships (RPPs), and PEER recently joined the National Network of Education Research-Practice Partnerships (NNERPP). In response to the proliferation of RPPs and the complexity of their work, the National Network of Education Research-Practice Partnerships (NNERPP) was launched in 2016 as a professional learning community for RPPs in education. Housed at the Kinder Institute for Urban Research at Rice University, NNERPP aims to develop, support, and connect partnerships between education agencies and research institutions in order to improve their productivity.
Specifically, NNERPP's goals are to help partnerships:
Develop and share best partnership practices,
Synthesize research findings and build knowledge,
Produce comparative research and facilitate cross-partnership collaborations, and
Advance policies and system reforms.
Almost 30 RPPs from around the United States are members of NNERPP, including PEER. The Network is made possible through generous funding provided by William T. Grant Foundation, Spencer Foundation, Laura and John Arnold Foundation, Annie E. Casey Foundation, and The Wallace Foundation.
NNERPP aims to achieve its goals largely through two paths: by helping to lead the development of the RPP field and by providing multiple opportunities for partnerships to learn from and collaborate with each other. As part of their field-building efforts, NNERPP has launched its RPP Knowledge Clearinghouse, an online repository of RPP-related resources to help those interested in doing this type of work. Topics range from RPP basics to designing theories of action to measuring the effectiveness of an RPP. NNERPP also produces a bi-weekly newsletter that highlights the work of NNERPP members, along with other relevant publications and resources. In addition, NNERPP manages "Urban Education Reform: Bridging Research and Practice," a weekly blog on Education Week that features the work of its members.
Two ways in which NNERPP facilitates opportunities to connect and learn with members are through their monthly webinar series and annually at its member forum. While the monthly virtual brown bag lunches give NNERPP members the opportunity to learn about each other's work over the course of the year, the NNERPP Annual Forum gives NNERPP members the opportunity to meet and collaborate in person. PEER co-director, Clare Irwin, had the pleasure of attending this year's NNERPP Annual Forum, and PEER looks forward to attending the 2019 Forum next summer. PEER is thrilled to be a new member of NNERPP and to have the opportunity to contribute to and benefit from the collective wisdom of so many exemplary research-practice partnerships!
Submitted by Joanna Meyer on September 27, 2018