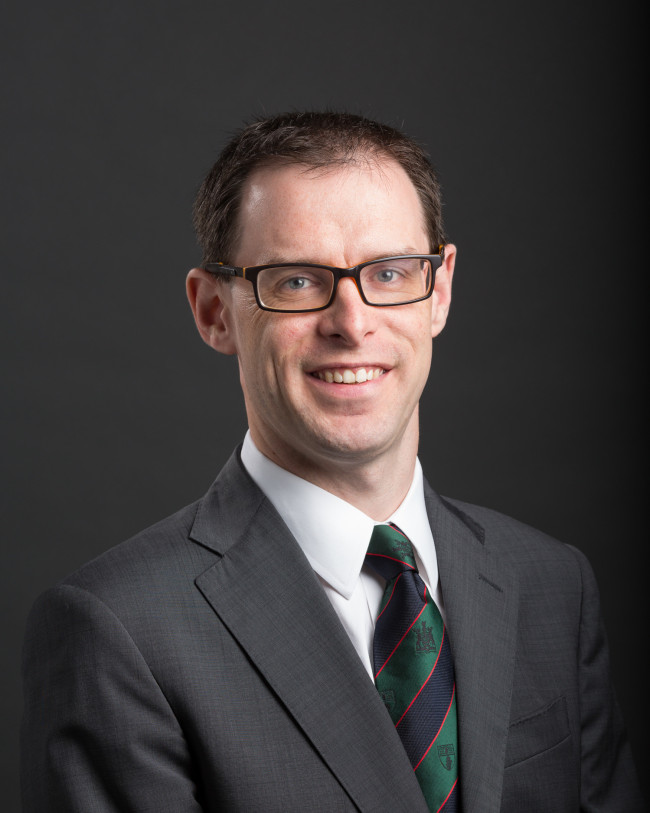 Raymond Walls
MD, FRCS (Tr&Orth), MBBCh
Assistant Professor of Orthopaedics and Rehabilitation
Biography

Research & Publications

Patient Care

News

Locations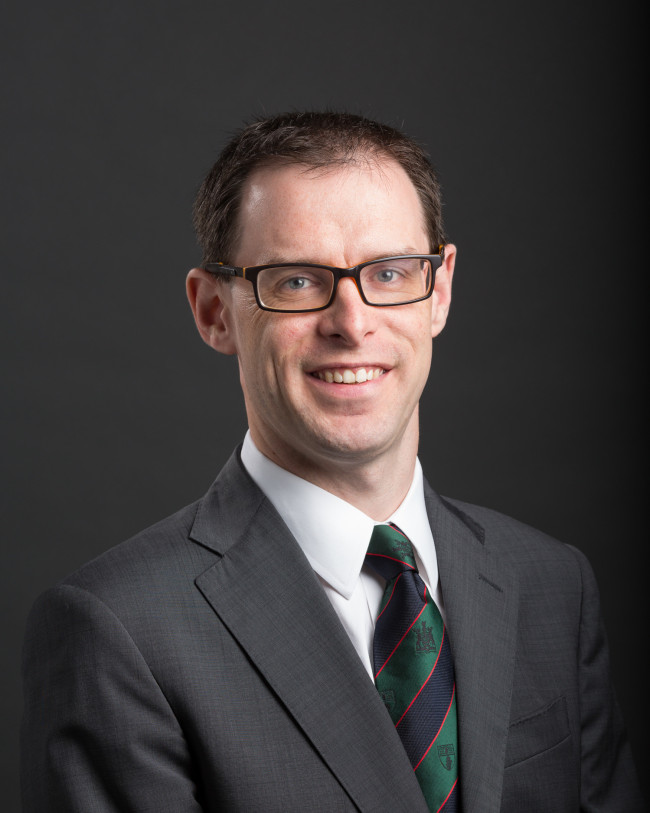 Biography
Dr Ray Walls is an Orthopaedic surgeon who has expertise in disorders of the foot and ankle. He obtained his medical degree from Trinity College Dublin in 2003 and completed his training in Orthopaedic Surgery through the Royal College of Surgeons in Ireland. Subsequently, Dr Walls was fellowship trained in foot and ankle surgery at Hospital for Special Surgery, New York
Dr Walls' interest in Orthopaedic foot and ankle surgery stems from his experiences in Irish dance where he was twice world champion and also had the honor of performing the lead role in Riverdance. During his Fellowship at HSS, Dr Walls was intrinsically involved in the successful management of many elite athletes including NBA players (Brooklyn Nets and New York Knicks), Broadway performers and professional dancers. These experiences afford Dr Walls the ability to appreciate the psyche of the injured elite/professional athlete. In 2008, his dedication to sports medicine was recognized and he was awarded membership of the Faculty of Sports and Exercise medicine by the Royal College of Surgeons in Ireland.
Clinical research is integral in Dr Walls' practice. He has authored over 40 peer review papers and presentations. Much of his work has been presented throughout Europe, Asia and the United States for which he has been honored with several awards and accolades. His current research interests include cartilage regeneration, foot and ankle outcome measures, shockwave therapy and biomechanical analysis of adult acquired flatfoot deformity.
Dr Walls has expertise in management of wide range of lower limb conditions including bunions and hammertoes, acute and chronic bone and soft tissue injuries, ankle osteochondral lesions, foot and ankle sports injuries, post-traumatic arthritis and complex foot and ankle deformity including flatoot. He is experienced in total ankle replacement utilizing both anterior and novel lateral approaches.
Dr Walls is highly skilled in minimally invasive surgery and employs advanced arthroscopic and minimally invasive techniques, both of which are particularly suited to athletic populations and patients with early degenerative conditions. In addition, Dr Walls advocates adjunctive techniques when indicated including shockwave therapy and platelet rich plasma (PRP) injection. At all times, Dr Walls strives to ensure his patients have access to the most up-to-date and innovative techniques which are supported by quality research in line with best practice.

Education & Training
MD

Royal College of Surgeons in Ireland (2009)

MBBCh

Trinity College, Dublin Ireland (2003)

Fellowship

Hospital for Special Surgery

Residency

Royal College of Surgeons

Fellowship

Royal College of Surgeons

Residency

Royal College of Surgeons

Internship

St James Hospital

Board Certification

Royal College of Surgeons in Ireland, Orthopaedic Surgery (2012)
Honors & Recognition
| Award | Awarding Organization | Date |
| --- | --- | --- |
| Fellowship of The Royal College of Surgeons (Trauma & Orthopaedics) | Royal College of Surgeons in Ireland | 2012 |
| Doctor of Medicine (Thesis) | Royal College of Surgeons in Ireland | 2009 |
| IOA Clinical Research Award | Irish Orthopaedic Association | 2009 |
| Sylvester O'Halloran Clinic Orthopaedics Award | 17th Sylvester O'Halloran Meeting, Limerick, Ireland | 2009 |
| Membership of the Faculty of Sports and Exercise Medicine (RCSI) | Royal College of Surgeons in Ireland | 2008 |
| BASK Poster Presentation Award | British Association for Surgery of the Knee | 2008 |
| Diploma in Sports and Exercise Medicine | Royal College of Surgeons of Edinburgh | 2007 |
| Membership of the Royal College of Surgeons, Ireland | Royal College of Surgeons in Ireland | 2006 |
| Fred Given Medal for Clinical Research | Royal College of Surgeons in Ireland | 2006 |
| Academic Scholarship | Trinity College Dublin, Ireland | 1997 |
Departments & Organizations