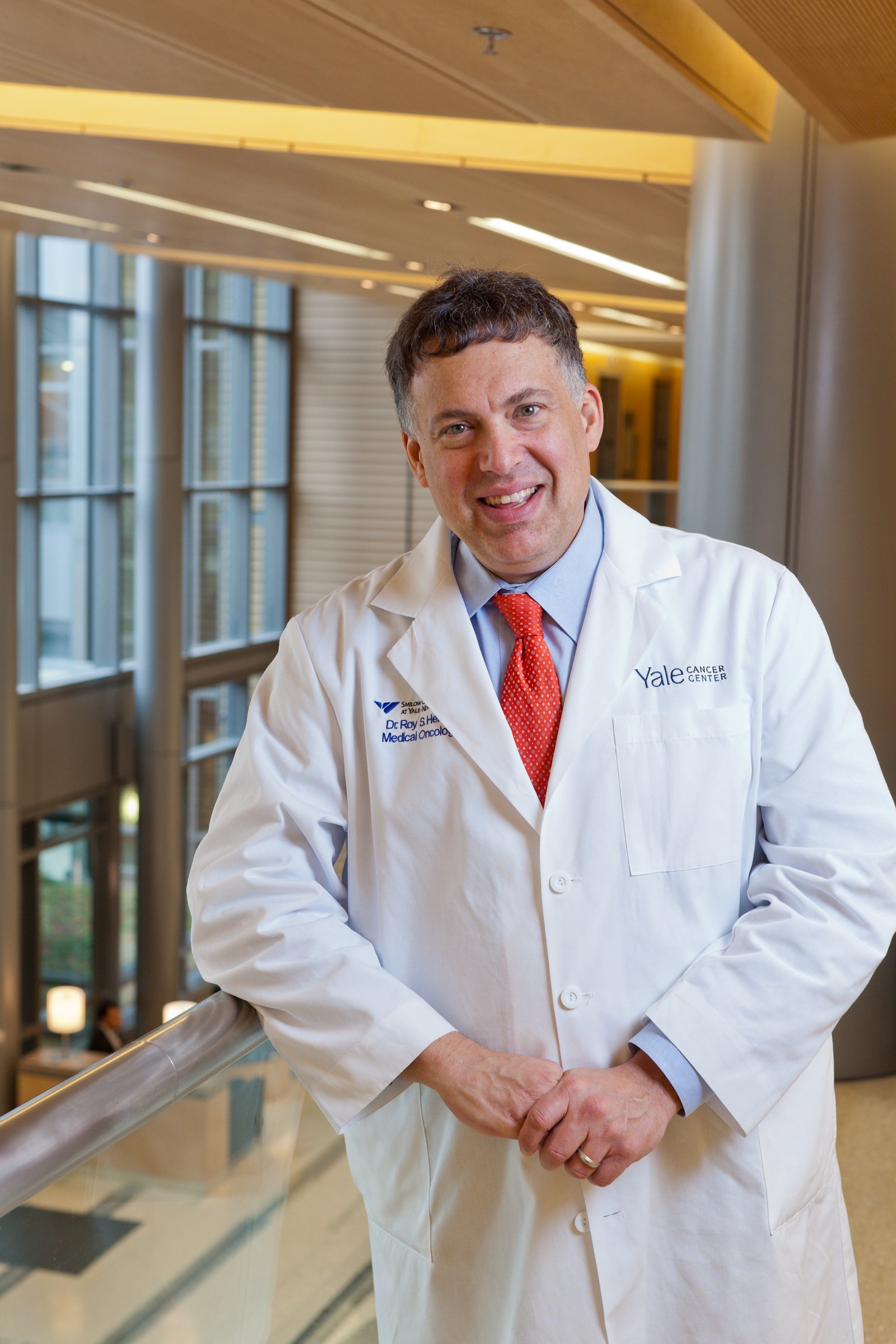 Roy S. Herbst, MD, PhD, Chief of Medical Oncology and Associate Cancer Center Director for Translational Research at Yale Cancer Center and Smilow Cancer Hospital, has been selected as the 2020 Clinical Research Award recipient by the Association of Community Cancer Centers (ACCC) for significantly and positively impacting oncology patients, their families, and the broader oncology community. The ACCC is one of the largest education and advocacy organizations for the cancer care community.
"We've seen great research and treatment advances in lung cancer, including immunotherapy and targeted therapies that significantly delay disease recurrence, but there is more work to do," said Herbst. "I am grateful to the Association of Community Cancer Centers for shining a light on the important fight against this deadly disease."
"Dr. Herbst was selected for this award based on his distinguished and effective accomplishments in lung cancer research, having successfully integrated biology and laboratory research, team- based science, broad collaboration, and community, patient, public, and private partnerships that have served as a road map and role model for others," said Randall A Oyer, MD, Medical Director, Oncology Program, Penn Medicine Lancaster General Health, and ACCC President. "The work of Dr. Herbst and his team has importantly led to the approval of several treatments that have revolutionized lung cancer care, improved patient survival, and changed patient expectations."
The award was presented to Herbst during a virtual ceremony today. The award presentation and remarks from Herbst can be found on the ACCC website.
Submitted by Anne Doerr on December 14, 2020