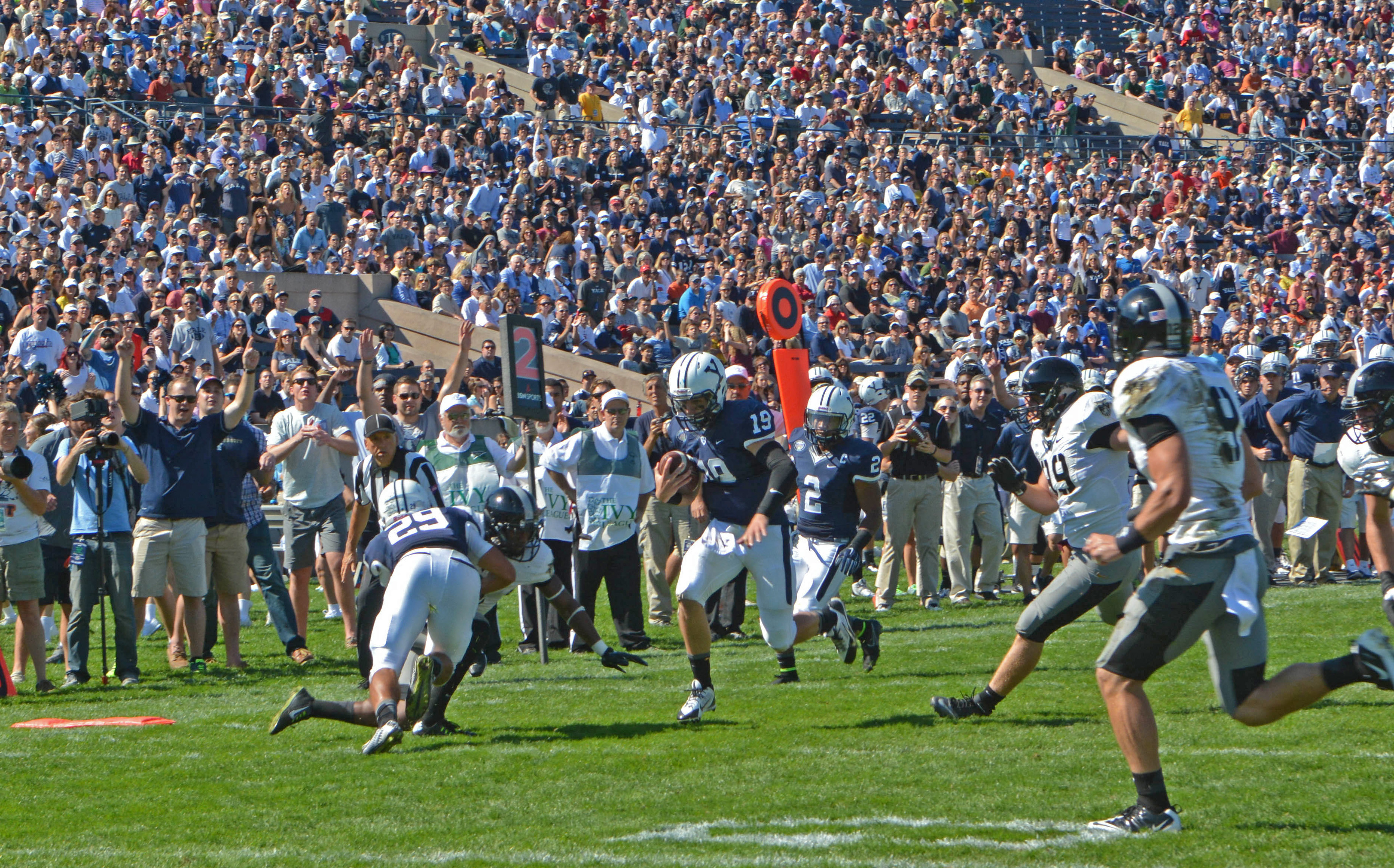 The return of athletics is a welcome sight not only for the athletes, but for students, fans, and health providers as well. Beyond the locker rooms, the energy is palpable around campus and in conversations amongst alumni and faculty—especially within the Department of Orthopaedics.
Christina Allen, MD, FAAOS, joined the Department of Orthopaedics & Rehabilitation in November 2020 as professor and Sports Medicine Division chief and serves as the Yale Head Team Physician. Fall 2021 will serve as her inaugural athletic season at Yale after the fall 2020 – spring 2021 collegiate sports seasons were canceled due to COVID-19. As with any true athlete, she, too, is eager to get back out on the field.
"The last athletic event I covered live was a United States women's under-20 soccer team world cup qualifier in February 2020 in the Dominican Republic," Allen said. "Yale has great teams and an incredible athletic program. Our team physician coverage for Yale athletics officially started in August and we could not be more energized to be out there again alongside the athletic trainers and coaches. Most of all, we are excited for the student athletes who will return to playing the sports they love."
With that excitement, however, comes cautious optimism. Competition at this level has not taken place for the past year and a half because of the pandemic. While common sports-related injuries can be expected with any season, ensuring student athletes are properly conditioned in advance and appropriately treated if an injury occurs has been an integral focus.
That point of injury however can happen over time through overuse or acutely during a game, practice, or meet. Once evaluated, responsive treatment options can range widely.
Simple initial modalities can include more frequent rest, ice, compression, and elevation. Other treatment options may include athletic trainers taping, massaging, and stretching affected areas, or physical therapists working with an athlete to regain strength or range of motion. More acute problems may require concussion assessments, diagnostic imaging, or, in some instances, transporting an injured athlete to the emergency department via ambulance for treatment.
"Should someone go down on the field, protocols are in place to triage the athlete depending on the severity of the injury," Allen said. "Athletic trainers initially assess the injury. If a player goes down with something significant such as a concussion, incapacitating knee or shoulder, or back injury, the team physician would accompany the trainers in seeing the athlete on the field of play right away."
Regardless of the sport, the desired outcome is the same—return all athletes to the field as soon as possible, feeling as strong and as conditioned as they did prior to an injury.
Like the men's and women's teams they treat, it is important for a sports medicine department to build a roster of their own to best support student athletes competing at high levels. Sports medicine physicians at Yale School of Medicine provide non-surgical, preventative, interventional, and surgical treatment options and draw from a repertoire of experience.
"We have a tremendous group," Allen added. "Our physicians are passionate about athletics and also serve as mentors, researchers, and incredible contributors to the field of sports medicine. We have an athletic trainer and two advanced practice providers who are our backbone. We will also be welcoming a specialist in hip arthroscopy to our team later this fall. It's an incredibly exciting time for sports medicine at Yale."
Submitted by John Ready on August 25, 2021