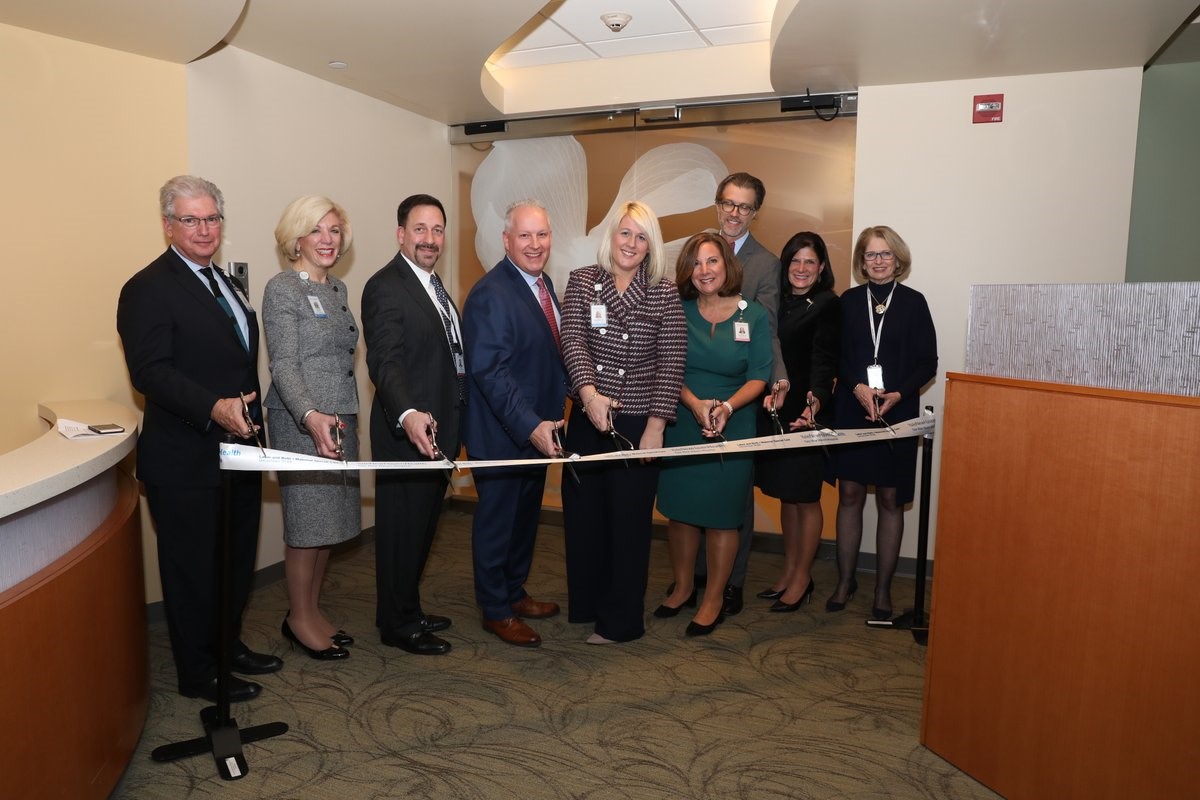 New Haven, CT—December 9, 2018—Yale New Haven Hospital (YNHH) has opened a new, state-of-the-art labor and birth and maternal special care center. The new space is the last phase of the "First for the Future" project which included a new maternity center (Phase 1) which opened in 2012 and a new neonatal intensive care unit (Phase 2) which opened in January.
"With this new unit, teams of specialists have the most advanced technology, equipment and facilities readily available to handle even the most challenging deliveries," said Cynthia Sparer, senior vice president, Operations, YNHH, and executive director, YNHCH. "Families will enjoy a soothing, spa-like atmosphere and amenities designed with family-centered care in mind."
"These new facilities will provide the best environment for innovations in maternal-fetal care," said Hugh Taylor, MD, chief of Obstetrics and Gynecology, YNHH "The entire project demonstrates Yale New Haven Hospital's commitment to delivering the best care to women and children
The special features of the new labor and birth and maternal special care units include three state-of-the-art operating rooms, 11 labor and birthing rooms, 17 maternal special care patient rooms to care for women with high risk pregnancies, four recovery rooms, eight triage rooms, family waiting as well as a new neonatal resuscitation room with 4 fully outfitted NICU headwalls that are identical to those in the neonatal intensive care units.
"We can celebrate the best days of families' here, and help them through their worst," said Christian Pettker, MD, chief of Obstetrics, YNHH, and medical director, Labor and Birth and Maternal Special Care Unit.
On January 24 of this year, Yale New Haven Children's Hospital opened one of the most advanced neonatal intensive care units (NICU) in the United States, a specially-designed two floor unit that has enhanced family-centered care, provided support and improved outcomes and advance clinical research. YNHCH is the first academic medical center to offer couplet rooms in the neonatal intensive care unit, where mothers and their babies admitted to the NICU remain together while receiving care. This unique model of care strengthens the maternal-infant bond by fostering skin-to-skin contact, supporting breastfeeding and further inducing healing.
Submitted by Lauren Perley on December 17, 2018