Many health care workers get too little sleep, or have poor quality sleep, due to the long hours and stress of their jobs – and that problem was exacerbated during the COVID-19 pandemic.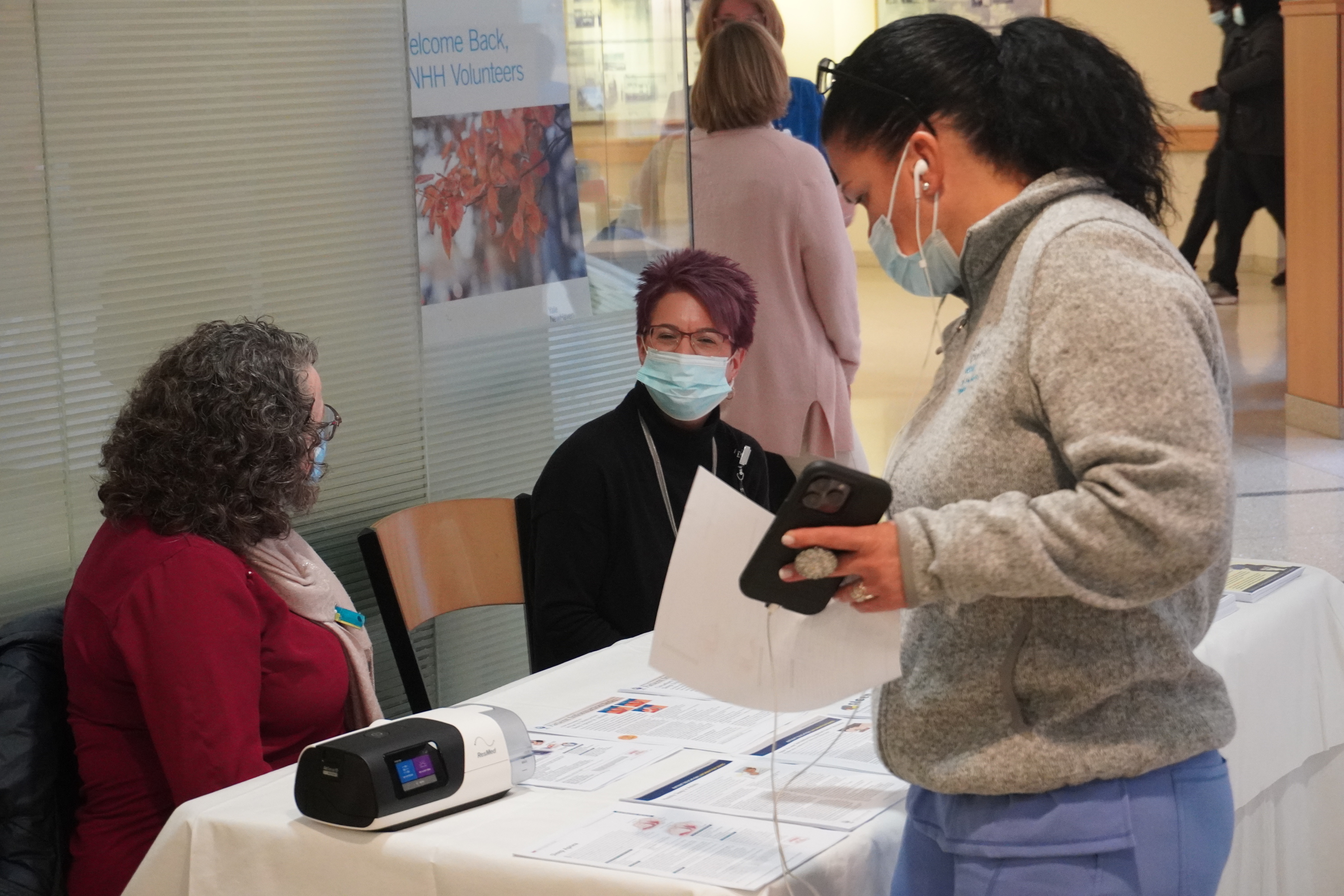 During National Sleep Week, March 12–18, Yale sleep specialists helped address that problem by sharing their expertise with colleagues at Yale School of Medicine (YSM) and Yale New Haven Health (YNHH). A wide range of educational activities took place throughout the week, including daily emails and videos by Yale experts on various sleep-related topics, a webinar on "The Science of Sleep," informational booths, a sleep self-assessment, and a sleep challenge.
"This is a group of really expert faculty who are taking the time to support the health and well-being of their colleagues in the school, and we're really grateful for their efforts," said Robert Rohrbaugh, MD, deputy dean of academic and professional development for YSM.
Rohrbaugh was one of three organizers of the Sleep Week activities, along with Christine Won, MD, MSc, associate professor of medicine (pulmonary), medical director of Yale Centers for Sleep Medicine, and president of the Society of Anesthesia and Sleep Medicine; and Kristine Olson, MD, MSc, chief wellness officer for Yale New Haven Hospital and director of work-life well-being analytics for Yale New Haven Health. Won served as chair of YSM & YNHH Sleep Week and Olson and Rohrbaugh were sponsors of the event.
A work-life well-being assessment that was sent to medical staff in 2022 showed that one quarter to one third had some symptoms of sleep impairment, according to Olson. Poor sleep is associated with less reliable memory, diminished cognitive ability, delayed response times, and errors. Better sleep improves performance and an individual's ability to recognize and regulate emotions, and has important effects on physical health including protection from infection and even responses to vaccines.
"We're really starting to think about sleep as a third pillar of health," said Henry Klar Yaggi, MD, MPH, one of the experts who spoke at the webinar on "The Science of Sleep." Yaggi is professor of internal medicine (pulmonary, critical care & sleep medicine) and director of the Yale Centers for Sleep Medicine. "So we have diet, we have exercise, and we have good sleep health, which appears to be critical for well-being. In fact, the American Heart Association recently added sleep health to its list of 'Life's Essential 8' in recognition of that."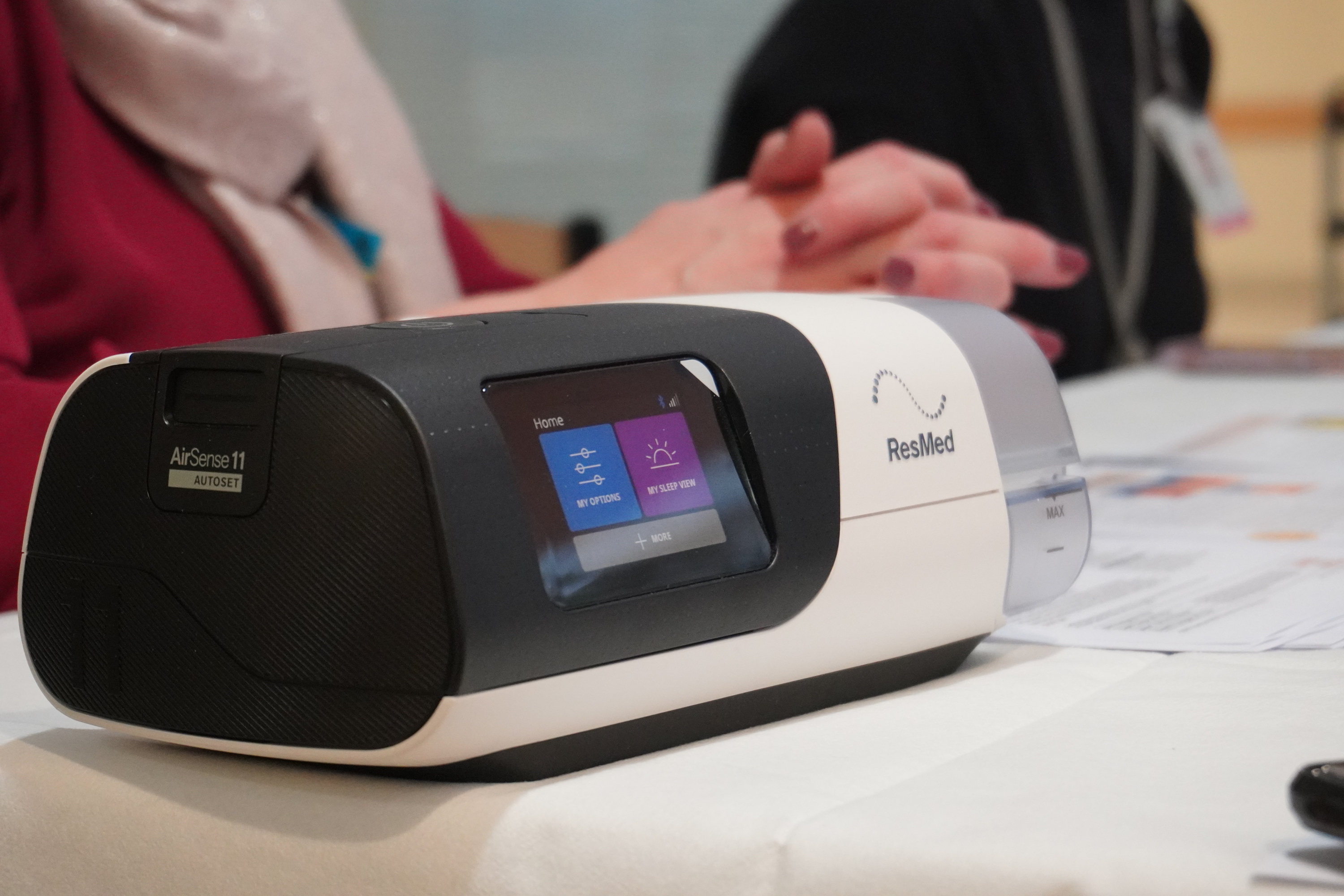 As part of the Sleep Week activities, booths were set up in the atrium at Yale New Haven Hospital on Tuesday, March 14, with information about the variety of sleep disorders that affect adults and children and the professional services and treatments available. Sleep apnea and circadian rhythm disorders are among the most treated disorders at Yale Medicine/YNHH sleep centers.
One of the best ways to optimize the quality of your sleep is to maintain a consistent sleep schedule, going to bed and waking up at the same time every day and giving yourself seven to eight hours to sleep each night, said Vivian Asare, MD, another sleep expert who spoke at the webinar. Asare is assistant professor of medicine (pulmonary, critical care & sleep medicine) and associate medical director of the Yale Centers for Sleep Medicine.
It's also important for each of us to stabilize our circadian system so that it's aligned with the external world, said Lauren Tobias, MD, assistant professor (pulmonary, critical care & sleep medicine) and medical director of the sleep program for the Connecticut Veterans Affairs Medical Center. This includes getting plenty of bright light exposure in the morning, minimizing light exposure at night, and eating meals at regular times every day. When people follow these guidelines, they are less likely to use caffeine or medication to help them stay awake or fall asleep, Tobias said.
"I think the important thing is to think about sleep as something that we should be doing with intention," Tobias said. "We do so much else intentionally in our lives. We eat well, we exercise, and somehow sleep often ends up as this aspect of our well-being that we feel like we can sometimes short change."
In addition to Yaggi, Asare, and Tobias, Lynelle Schneeberg, PsyD, assistant professor of clinical psychiatry, served as an expert at "The Science of Sleep" webinar. The webinar was moderated by Rohrbaugh and Olson.
For those who missed it, here are the informational videos that faculty members prepared for each day of Sleep Week:
Day 1: Do you know why the American Association of Sleep Medicine supports permanent standard time, rather than daylight saving time?
Featuring: Sleep and Circadian Systems with Melissa Knauert, MD,PhD
Day 2: How sleep works: have you mastered your Process S & C, and use of zeitgebers?
Featuring: Getting Better Sleep with Lynelle Schneeberg, PsyD
Featuring: Managing Sleepless Nights with Susan Rubman, PhD
Day 3: Can you differentiate emotional exhaustion from sleep deprivation? Are you hungry, sleepy, or stressed?
Featuring: Sleep and Weight Management with Brian Wojeck, MD, MPH
Day 4: Does sleep deprivation put you at increased risk for inflammation and infections, and reduce your response to vaccines?
Featuring: Sleep and Immunity with Yvonne Chu, MD
Day 5: How does sleep affect performance? How do we manage sleep with aging?
Featuring: Sleep and Performance with Andrey Zinchuk, MD, MHS
Featuring: Sleep and Aging with Brienne Miner, MD, MHS
Submitted by Robert Forman on March 23, 2023