As part of our "Meet Yale Internal Medicine" series, today's feature is on Samit Shah, MD, PhD, FACC, FSCAI, assistant professor of medicine (cardiology).
By Malia Kuo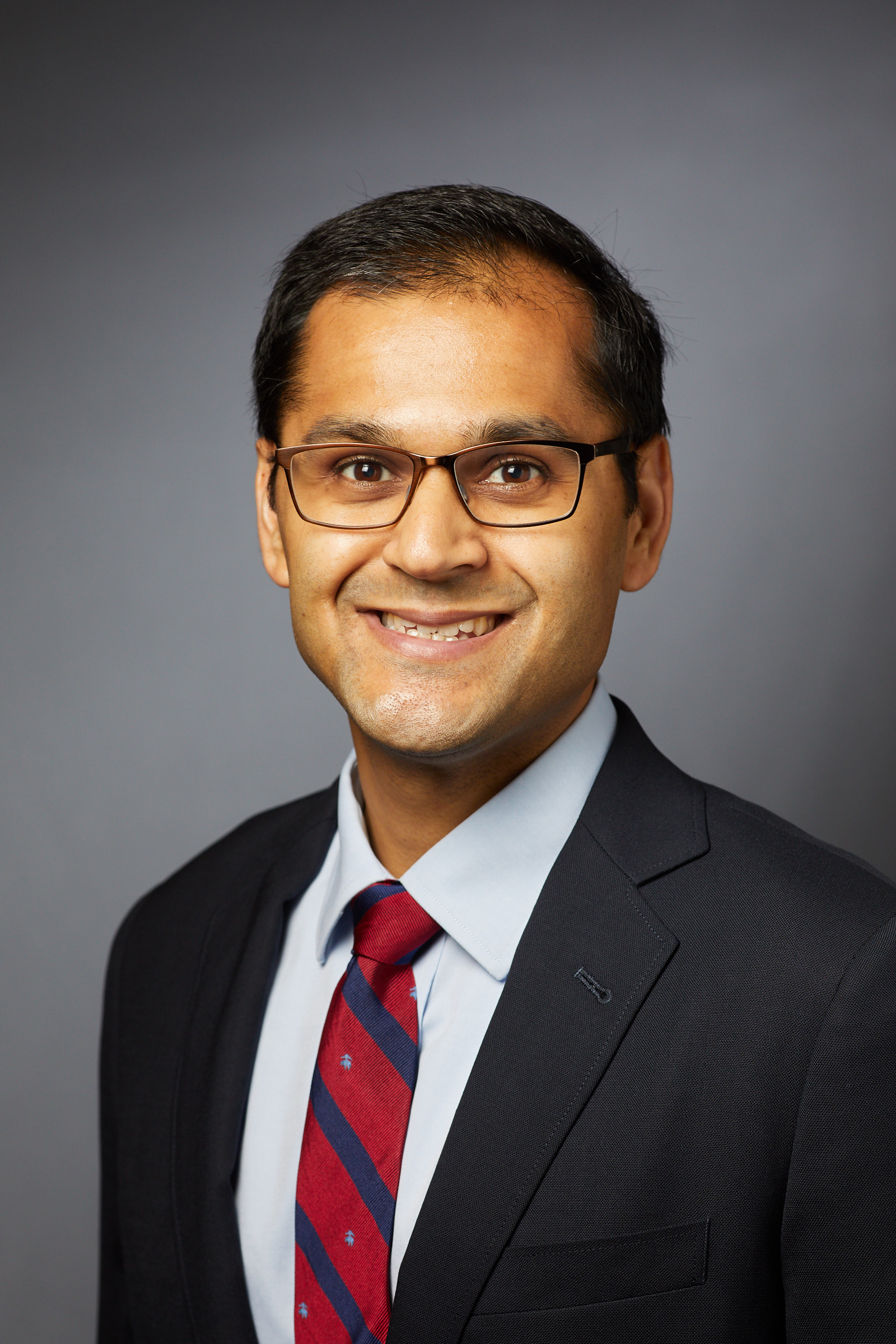 For Samit Shah MD, PhD, FACC, FSCAI, medicine has always been a very personal thing. Born in a tiny town of 1,700 people to a father who was a primary care doctor, Shah grew up playing little league with his father's patients and greeting them in the grocery store. "It was very communal and that's why I liked it. My dad had this central role in our community and I looked up to that."
His focus on training was irrevocably changed when his father had a heart attack. Prior to his father's heart attack, Shah, who was completing his MD/PhD research in neuroscience, had planned on becoming an ear, nose, and throat surgeon. But after, he found his calling in cardiology. As his career focus shifted, so did his research. On being an interventional cardiologist, he says, "I ended up in interventional cardiology in a way, because it's similar to the research I did in graduate school, where we were trying to regenerate auditory neurons to restore hearing to deaf adults. You have a person who was healthy, and then is in an extreme circumstance with a heart attack. How do you bring them back and help them live an active, healthy life again?"
Now, he conducts research related to coronary interventions, which includes both long-term outcomes investigations and physiology research related to non-atherosclerotic causes of chest pain. In 2020, Shah received the Wendy U. and Thomas C. Naratil Pioneer Award for his desire to improve the diagnostic yield of cardiac catheterization for women. He references current cardiac care guidelines for people who have chest pain or shortness of breath that are coming from the heart: the issue is that, for the same symptoms, the likelihood of having a significant blockage is much lower for women than it is for men in the same age bracket. "That means half of these women don't have blockages, but we're treating them like men without finding the cause of their symptoms."
The two most striking findings from that research are the patients' emotional response from receiving a diagnosis and the effect of targeted-medical therapy based on physiology. "For patients who have often been told that they don't have a blockage, they are still having symptoms, but every test is saying that there's nothing wrong with them. To finally give a diagnosis, and a path to feeling better, the emotional response has been really striking to me."
Similarly, Shah finds hearing the feedback from patients whose medication has been refined through physiology tests incredibly rewarding.
His work in that field is far from over. In fact, Shah and his colleagues recently received a grant to expand on the Women's Health Research at Yale pilot project. "We're going to do one of the largest studies for people who have a cardiac catheterization but don't have blockages. We will perform physiology testing and intravascular imaging using optical coherence tomography imaging (OCT) to really characterize their anatomy and physiology." This research will be conducted at 10 centers around the country, with 500 patients enrolled in the initial phase. He hopes that 10 years in the future, they will actually understand the natural history of patients who have chest pain in the absence of blockages. As the rest of his work formalizes, Shah also wants to build a physiology research core, where patients can come to get assessed and hopefully receive novel targeted therapies and treatment.
For this work, he plans to stay in New Haven, where he's met his wife and built his family. On coming to Yale, Shah remembers not only the patient volume and diversity that resonated with him, but also the impact of the people he met during his interviews. "They're people I met 10 years ago, and it's still a warm greeting 10 years later. It reflects a lot on the people who work at Yale."
Submitted by Elisabeth Reitman on August 10, 2021