Matthew Nwosu, MD, remembers the positive impact of the doctors who mentored him during medical school. He specifically recalls the first time he had to write a progress note after seeing a patient. Nwosu attempted to draft the note and then one of the attendings, after reading it, asked him if he had ever written a progress note before. When Nwosu said no, the attending took the time to explain what goes into a progress note and helped him redo it. Nwosu knew the attending had lots to do, and so was especially appreciative of the attending's patient assistance—and was excited to be absorbing knowledge.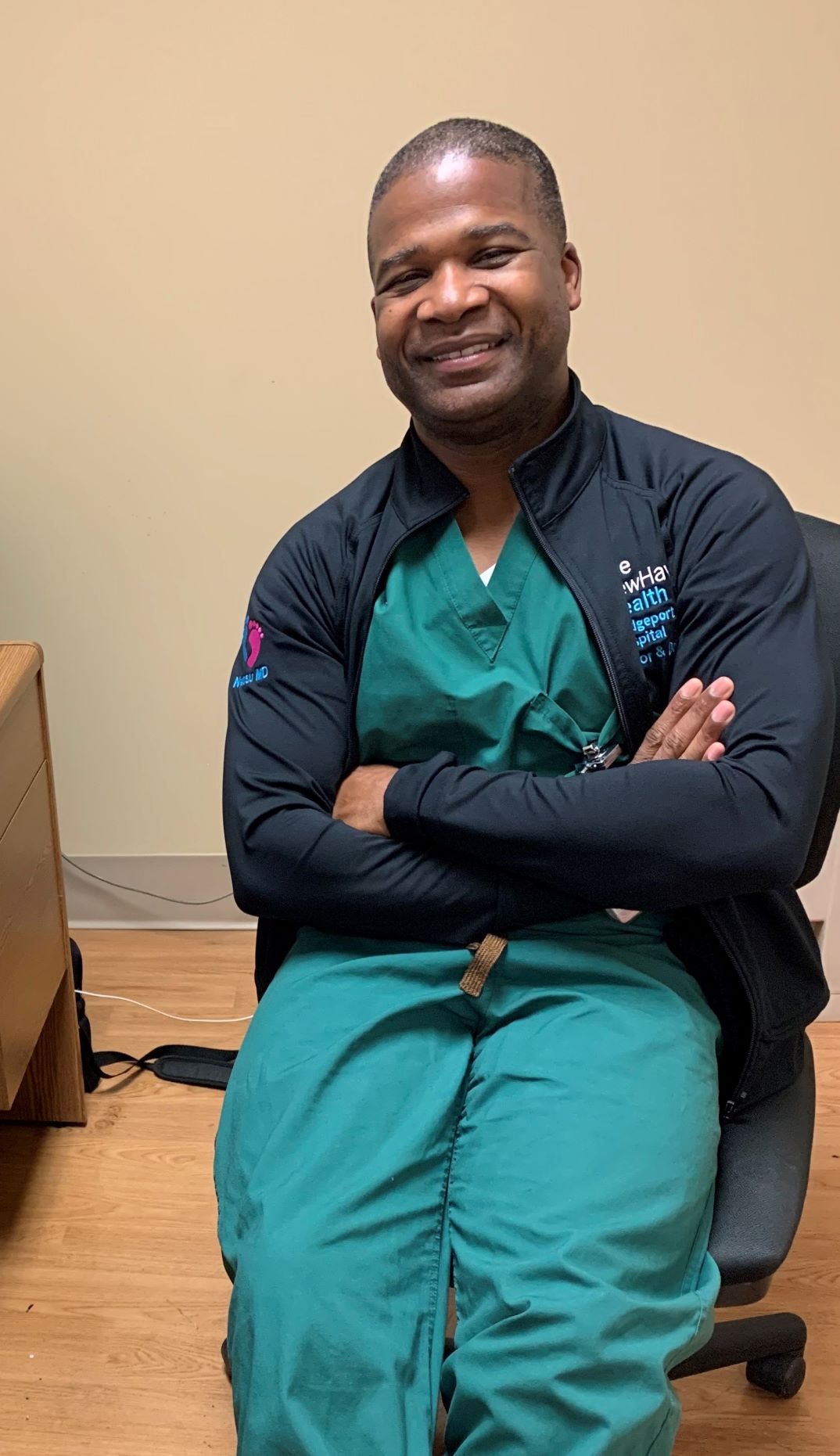 Nwosu has carried this commitment to mentoring forward. "It is no effort at all, it seems so natural," he explains, adding that he views mentoring as part of a doctor's responsibilities, something he is grateful to have experienced as a student and resident. He continues, "The students are there to learn and it is so easy to help them learn. Based on our experience, we have so much to offer."
"I really just fell into the role," says Nwosu, who has mentored Yale School of Medicine MD students for the past seven or eight years. He specializes in ob-gyn at Optimus Health Care in Bridgeport, Connecticut and also performs surgeries and deliveries at Yale New Haven Children's Hospital in Bridgeport. If medical students or residents are around when he is at the hospital, he always invites them to join him. He discusses the patient's history with the trainees and highlights important medical concepts.
Researching the literature is also part of the mentoring process for Nwosu, who often spends time with the students and residents reading about significant issues. Nwosu recalls a student who told him he did not know the answer to an issue. The student then took the initiative to research the issue and afterwards tracked Nwosu down in the hospital and told him what he had discovered. To Nwosu, this reflects how curious and caring students are, which adds to his enjoyment mentoring them. Moreover, he says, students are "so appreciative" of the mentorship, similar to how he felt when he was a student.
Reflecting on his role as a doctor more generally, Nwosu finds it rewarding when he can reciprocate what doctors, residents, and attendings did when he was a medical student, helping him along the way.
Submitted by Abigail Roth on November 15, 2021