Laura M. Whitman, MD, assistant professor of medicine (general internal medicine), a highly regarded clinician educator and academic leader, died on Friday, January 13, 2023, after a long illness.

Born in 1964 in Pittsburgh, she was the daughter of Marina von Neumann Whitman, an economist who was the first woman to serve on the President's Council of Economic Advisors, and Robert Freeman Whitman, a professor of English, and the granddaughter of the mathematician and polymath John von Neumann. She attended secondary school at Phillips Academy Andover before matriculating at Duke University, where she majored in psychology.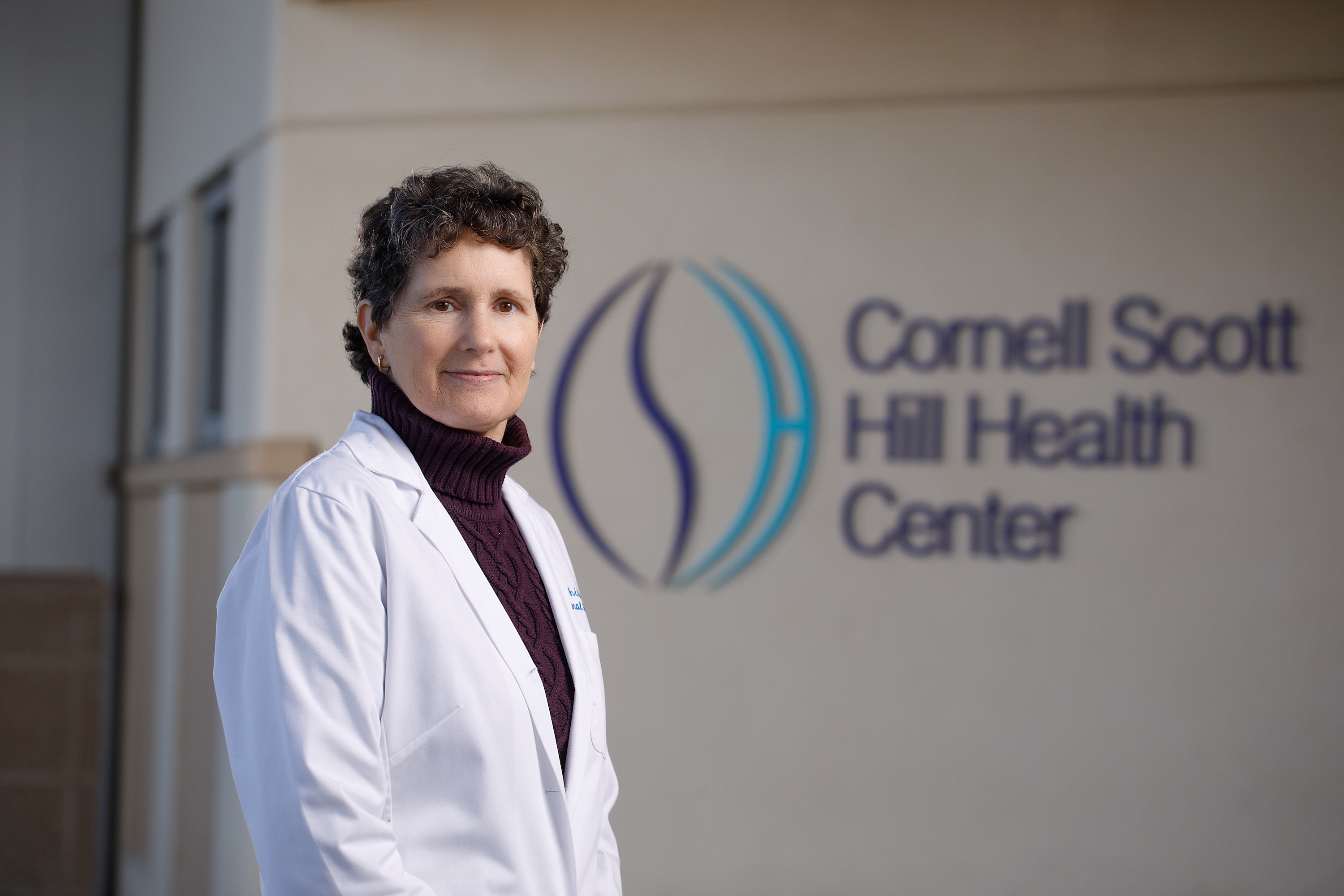 Whitman graduated summa cum laude from Duke in 1985. Having decided during the second semester of her senior year to pursue a career in medicine, she began taking classes at the University of North Carolina while working part time for the president of Duke University. She then completed the Post Baccalaureate Pre–Health Program at the University of Pennsylvania in 1987. Whitman received her MD from Case Western Reserve University School of Medicine in 1992 as a member of the Alpha Omega Alpha Honor Medical Society. Yale then recruited her to its Internal Medicine Residency Program. As a resident, she excelled as a clinician, educator, and mentor for the house staff and was thus appointed as chief resident for the 1995–1996 academic year. She was a model of a true "patient-centered" physician, taught her residents and students with great skill, and was an exceedingly positive advocate for patients and trainees alike.

It was these qualities that led to Whitman's recruitment to the faculty as a member of the Yale Section of General Internal Medicine in 1997, where she remained for her entire career. She was the consummate "doctor's doctor" serving as a clinical role model for trainees and faculty alike. She brought a great depth of knowledge to her practice to which she applied her thoughtful, kind, and caring manner. She demonstrated these qualities for numerous medical students and residents over the years, resulting in her being nominated for the Leonard Tow Humanism in Medicine Award on multiple occasions and her receipt of the Humanism in Medicine Award from the Traditional Internal Medicine residents in 2020.

Whitman effectively translated her personal qualities into a number of important clinical and educational leadership positions. She served as the associate program director for ambulatory education for the Traditional Internal Medicine Residency from 2004–2013. In this role she was instrumental in implementing the clinic block system for the residents, which allowed them to fully immerse in ambulatory education experience. The block system also enabled the creation of educational half days, which Whitman pioneered. Featuring educational themes tailored to the outpatient setting and specific to different resident levels, the educational half days offered the first opportunity in the residency program for residents to have a stretch of time completely devoted to education and allowed for the implementation of creative teaching methods beyond lectures.

Perhaps most notable of Whitman's leadership roles were those related to her directorship of primary care teaching practices in the department—first as medical director of the Primary Care Center at Yale New Haven Hospital and then as a medical director of the NHPCC. She worked tirelessly to secure a seamless transition to the New Haven Primary Care Consortium during her illness and amidst the COVID-19 pandemic. Under these extremely challenging circumstances, she always had clear goals and priorities, providing excellent patient care and education.

Whitman also was instrumental in the development and dissemination of the Yale Office-Based Medicine Curriculum (YOBM), where she served as senior editor from 2000–2019 and as co-editor-in-chief from 2019–2022. YOBM grew under her leadership and that of her co-editors from a local curriculum to one of the premier ambulatory education curricula for internal medicine residents in the United States and internationally. It is used by more than 300 residency programs and reaches an audience of thousands of trainees, faculty, and practicing physicians. She also made many thoughtful contributions to numerous departmental and hospital committees at Yale focusing on patient care and education—each of which greatly benefited from her wisdom and commitment to the well-being of all our patients and trainees.

Donations can be made in Dr. Whitman's memory to the Closer to Free Fund for Smilow Cancer Hospital.
Submitted by Robert Forman on January 20, 2023