Pamela Kunz, MD, was recently recognized as the 2021 Woman Oncologist of the Year by Women Leaders in Oncology for her commitment to advancing diversity, equity, and inclusion (DEI) through her research, committee leadership, and talks. "My advocacy is what is being recognized," Kunz said, "To have the award acknowledge my DEI efforts is really meaningful."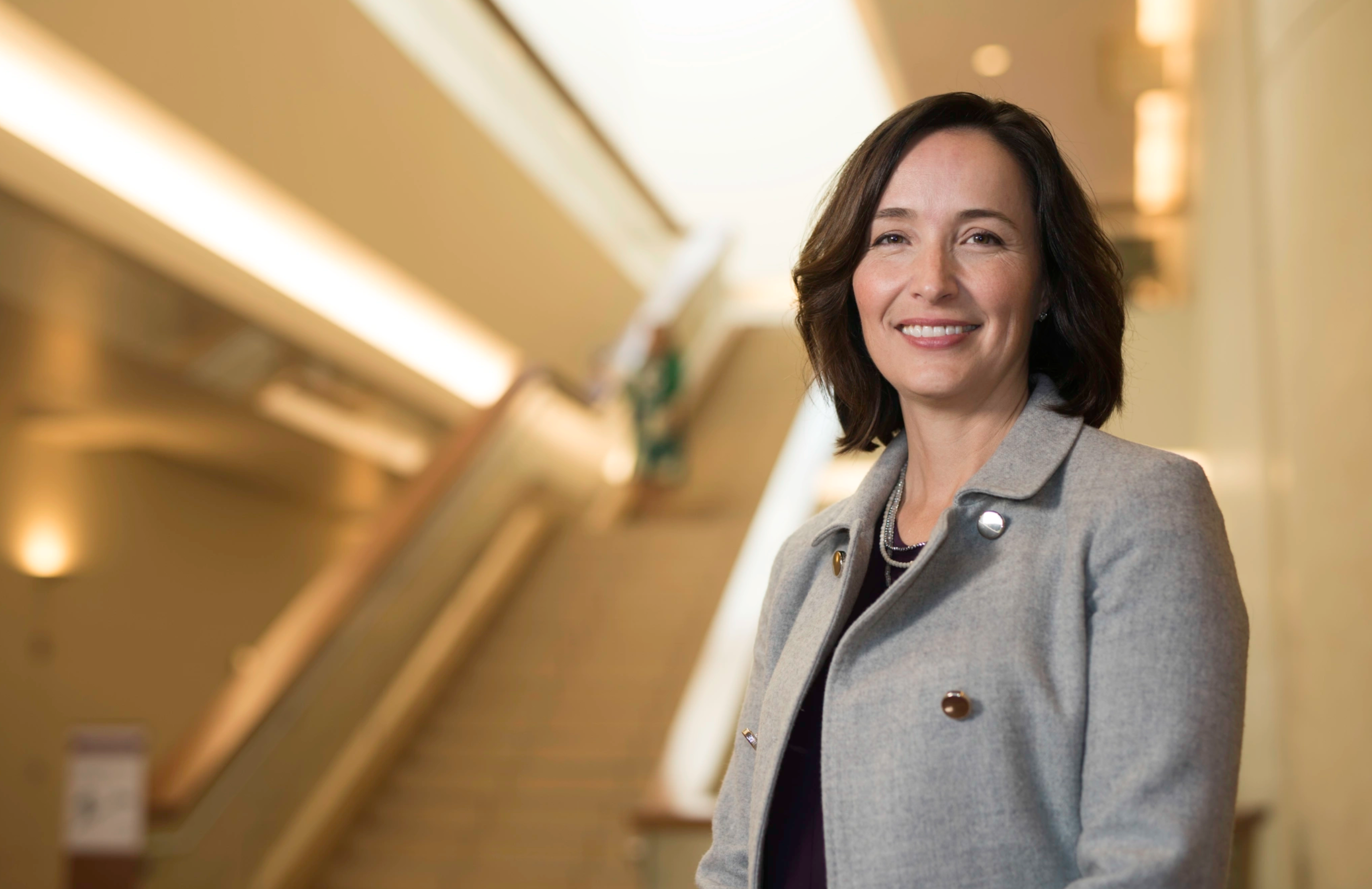 Kunz, associate professor of medicine (medical oncology), director of the Center for Gastrointestinal Cancers at Smilow Cancer Hospital and Yale Cancer Center, and chief of GI Medical Oncology, came to Yale in 2020 and has spoken openly about the gender discrimination she endured before her arrival. She has since made fighting gender discrimination her "professional mission."
"I learned from my personal journey how to dig myself out of feeling like I was stuck," Kunz said. "Now I look for opportunities to heal myself and others, and for ways to be an advocate on a personal, local, and national level."
These efforts involve conducting research that helps to quantify gender gaps in medicine in order to expose disparities using data. Kunz is currently researching the gender of principal investigators in phase 2 and 3 trials in gastrointestinal oncology. "This research came out of the observation that men were giving most of the podium talks and were more often first authors on papers," said Kunz. "I thought, 'Can I contribute objective data?'"
She is also part of a team gathering data and baseline metrics for the National Cancer Institute's National Clinical Trials Network around gender disparities in clinical trials.
At Yale, Kunz is leading DEI efforts within medical oncology as the vice chief of DEI and launched a "DEI Minute" at each faculty meeting. In one recent presentation, Kunz spoke about the importance of displaying and using correct pronouns and shared a handwritten note she'd received from a cancer patient thanking her for identifying her pronouns and supporting LGBTQ+ awareness. Kunz said by the end of the talk a number of faculty had added pronouns to their Zoom display names.
"My goal is to create a regular space for talking about discrimination and disrespect in a way that is objective and normalizes these conversations," Kunz said.
She's also helping to create a DEI series for oncology fellows and gives regular talks on gender discrimination to trainees and other departments. Within the DEI committee, which includes Vice Chairs of DEI across the departments, she's helping to develop strategic DEI priorities, including a set of diversity metrics.
Kunz said she "sensed the evolution" happening at Yale under the leadership of Nancy J. Brown, MD, Jean and David W. Wallace Dean of Medicine; Vice Provost for Faculty Development and Diversity Gary Desir, MD; Deputy Dean of Diversity and Inclusion and Chief Diversity Officer Darin Latimore, MD, and others. "They acknowledged that things needed to change," she said, "and Yale School of Medicine, due to that vision, is one step ahead."
Submitted by Brita Belli on October 11, 2021