More than 100 people joined in the 4th Annual 5K Run/Walk to support the student-run HAVEN Free Clinic. The event on Saturday, October 7, raised $27,360.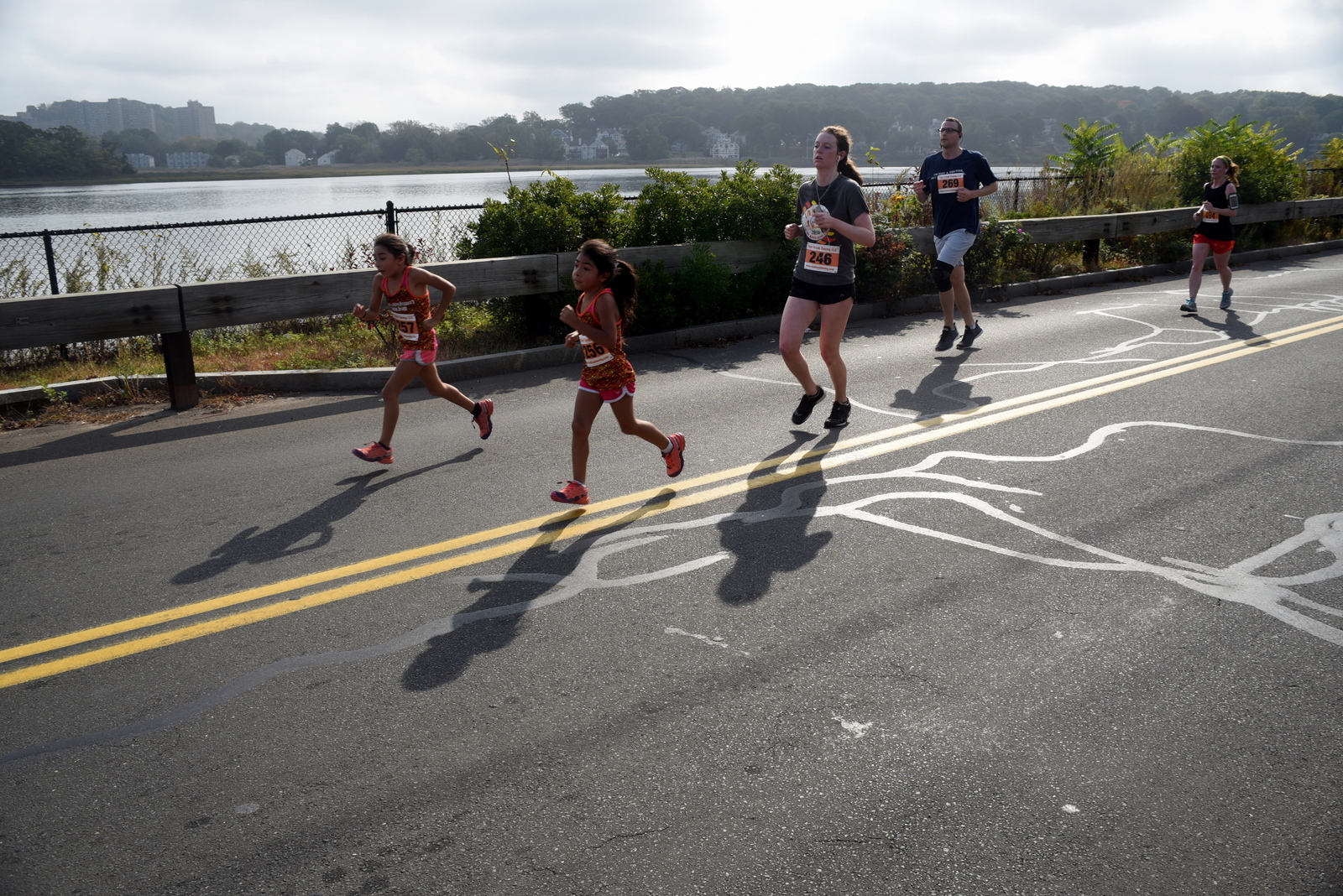 Registration began at 8 a.m. in Jocelyn Square Park in Fair Haven. About two hours later, shortly before the starting time, runners and walkers gathered on the park's basketball court for pre-race stretching exercises. By 10:15, as the sun began peaking out from behind cloudy skies, the runners and walkers were off. Their route took them down Lombard Street to the Quinnipiac River, where they looped right on Front Street before turning back on Lombard Street for the final leg to the park.
Participants ran or walked as individuals or in teams based on their schools—nursing students, med students and physician associate students all fielded their own teams with fundraising goals. While most teams were connected to the HAVEN clinic or the health professional schools, the East Rock Townies, led by medical student Eamon Duffy, included fellow native New Haveners. Divisions with the HAVEN clinic, including education, social services, and patient services, also had their own teams in the race.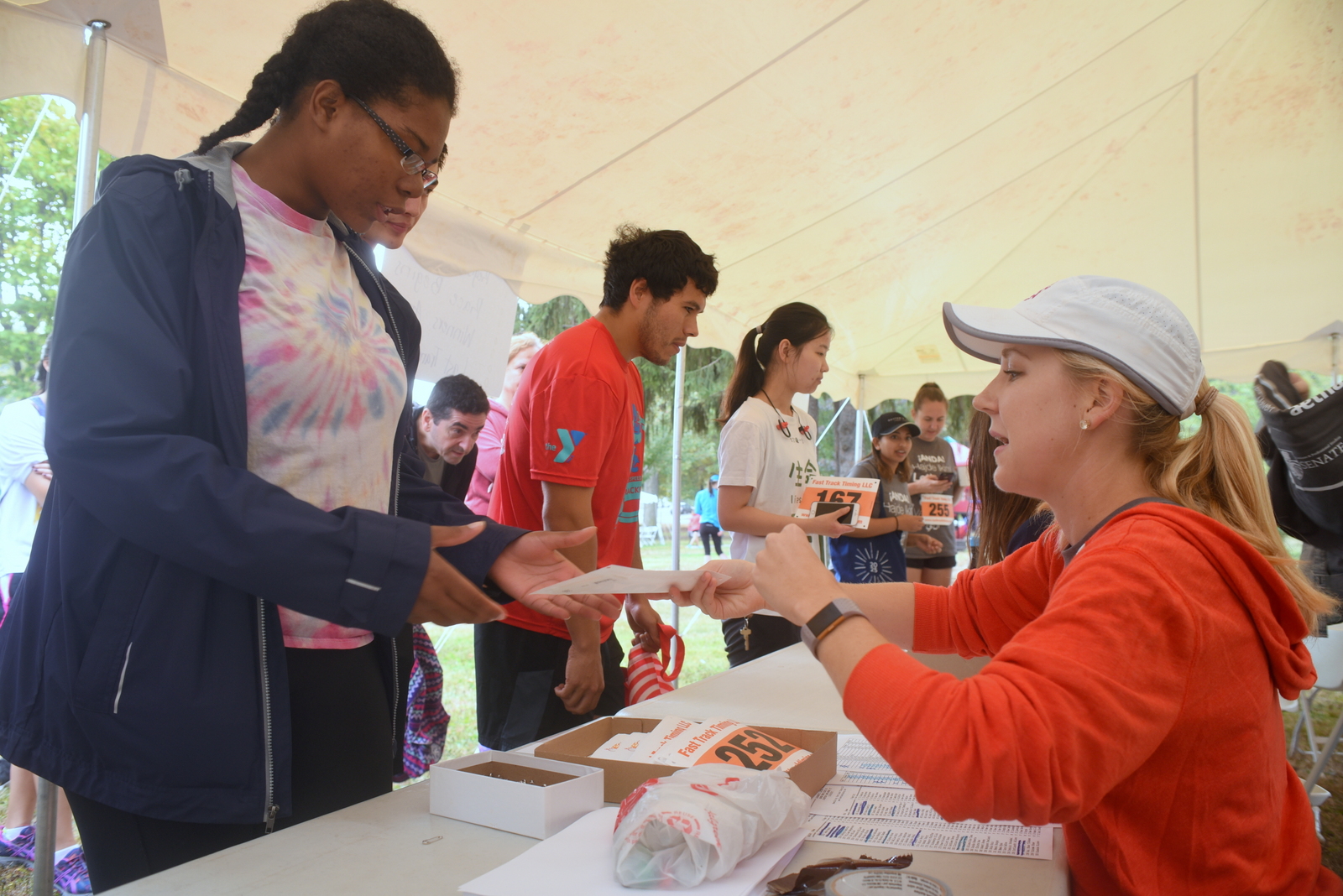 The Saturday morning primary care clinic, which opened in November 2005, sees an average of 30 patients per week in its new home at the Yale Physicians Building on Howard Avenue. The clinic moved early this year from its previous home at the Fair Haven Community Health Center. Students in medicine, nursing, and the Physician Associate Program see patients under the guidance of faculty preceptors.
Corporate sponsors included Aetna, Yale New Haven Hospital, Yale University, and Yale Graduate and Professional Student Senate. The event also had sponsorships from Nica's Market, Trader Joe's, Romeo and Cesare's, and KIND Bars.
Submitted by John Curtis on October 09, 2017