Daniel Federman, MD, professor of medicine (general medicine) was recently named chief of medicine at the VA Connecticut Healthcare System (VACHS) and vice chair, Veterans Affairs, for the Department of Internal Medicine.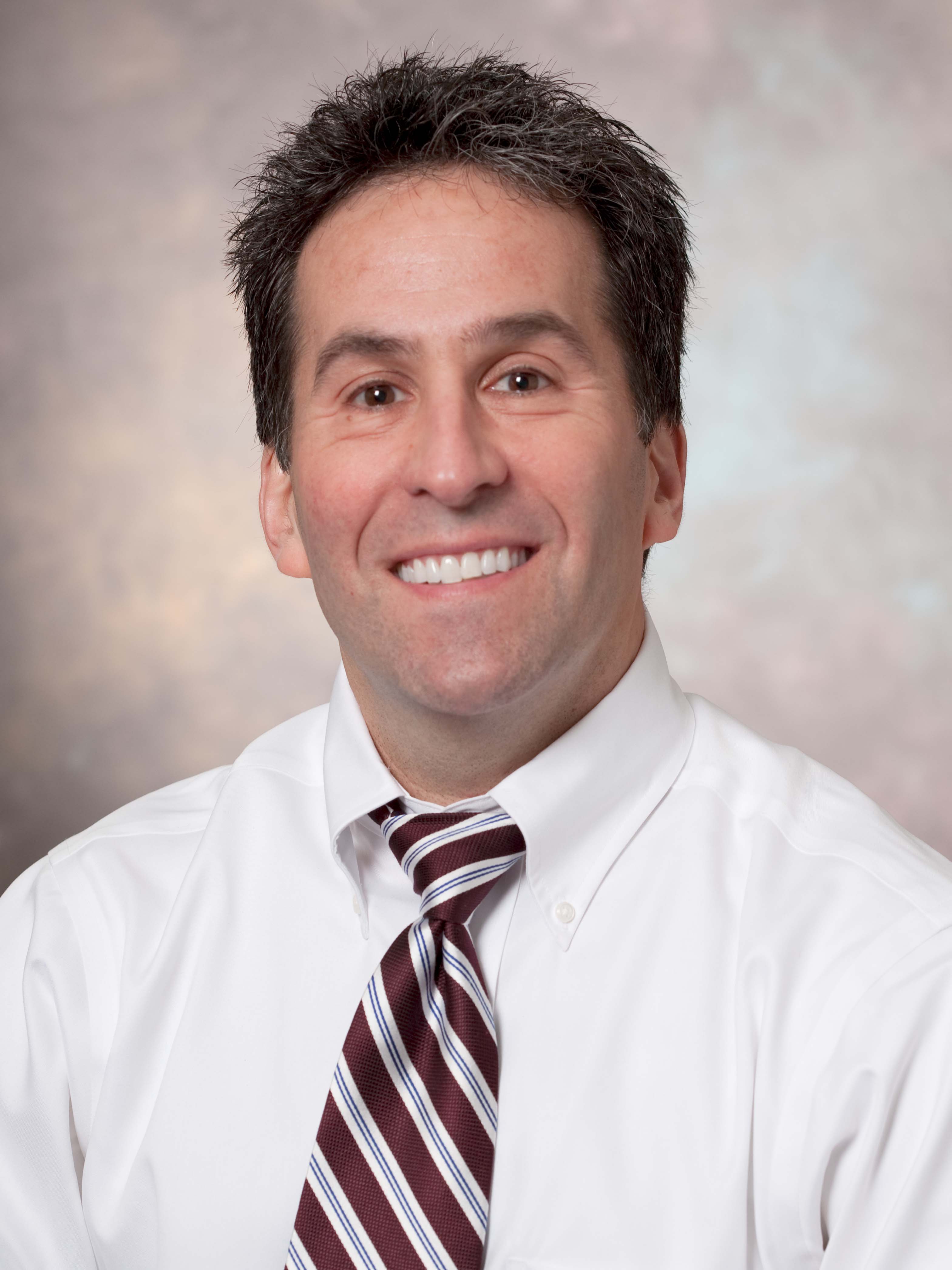 "I am simultaneously humbled and excited to be given the responsibility to lead incredible faculty in efforts to care for Veterans, to contribute to our educational mission, and to assist with research," said Federman. "I have always respected the military and wanted to support these brave Americans who are willing to sacrifice their lives for us. They often share their service stories, which are a privilege to hear."
Federman comes from a military family - his father served in the United States Air Force, and his grandfather served in the United States Army and fought in World War I and received a purple heart. He has dedicated his career to caring for our nation's Veterans at VA hospitals in both Florida and Connecticut. In 1993, Federman joined Yale School of Medicine's (YSM) Section of General Internal Medicine and began work at VACHS in West Haven, Conn. A decade later, Federman's focus as a physician was transformed. On December 14, 2012, a mass shooting at Sandy Hook Elementary School devastated his hometown of Newtown, Conn. He knew so many people who were directly affected by the tragedy, and his mental health suffered. At the one-month anniversary of that horrific event, Federman met a healing dog at a town vigil. Through the unconditional love of a dog, he began to heal. This experience led him to immerse himself in integrative medicine, pain management, and whole health. He now administers Battlefield Acupuncture and other integrative medicine services to veterans. He chronicled his journey in The American Journal of Medicine piece, "Twenty Children, Six Teachers, Two Sets of Eyes, a Dog, and a Transformation."
Federman has published extensively on integrative medicine, quality of care, cancer screening, venous disease, and peripheral arterial disease. He serves on several journal editorial boards, has over 230 publications, lectures nationally, and has been the recipient of several teaching awards. In 1994, Federman became a fellow of the American College of Physicians.
Federman replaces Michael Kozal, MD, who served in this role for more than six years, which was previously held by Department of Internal Medicine Department Chair Gary V. Desir, MD.
"It is incredibly intimidating to follow in Mike's footsteps, who followed in Gary's. Before Gary, David Coleman and Asghar Rastegar worked in this role. These are four of my heroes in Yale medicine," said Federman. "Mike blended dignity, brilliance, and quality leadership masterfully in this role. He is universally beloved and respected tremendously. We are saddened by our loss but excited for Stanford's gain."
"I am delighted that Dan will serve as Chief of Medicine at VA Connecticut. His administrative skills coupled with his passion for excellence in clinical care, education, and research will serve him well in that role," said Desir.
In his new role, Federman will work towards more widespread adoption of integrative medicine and whole health. He also would like to work with other VA leaders to increase veteran enrollment in VACHS. "While we offer an incredible variety of services of excellent quality, many eligible Veterans across Connecticut are not enrolled, either due to misperceptions based on poor performance prior to a transformation in VA care in the 80's; or by many who mistakenly think they're not eligible since they served in peacetime or didn't see combat; and many others who don't want to take up resources that they feel others deserve more," explained Federman.
The Department of Internal Medicine at Yale is among the nation's premier departments, bringing together an elite cadre of clinicians, investigators and educators in one of the world's top medical schools. To learn more, visit Internal Medicine.
Daniel G. Federman, MD
Medical School: New York University School of Medicine (1986)
Internship/Residency: Jackson Memorial Hospital, Miami, Fla. (1986 - 1989)
Chief Resident: Jackson Memorial Hospital Program, served at the VA Medical Center Miami, Fla. (1989 - 1990)
Staff Physician: VA Medical Center, Miami, Fla. (1990 - 1993)
Clinical Instructor: Yale School of Medicine (1993 - 1994)
Assistant Professor of Medicine: Yale School of Medicine (1994 - 2001)
Associate Professor of Medicine: Yale School of Medicine (2001 - 2006)
Professor of Medicine: Yale School of Medicine (2006 - present)
Director of Ambulatory Education (1996 - 2008)
Director of the Medicine Consult Service/Blind Rehab Service (2000 - 2001)
Firm Chief, Primary Care Firm (2001 - 2012)
Attending Physician, VACHS (1993 - present)
Submitted by Julie Parry on January 12, 2021