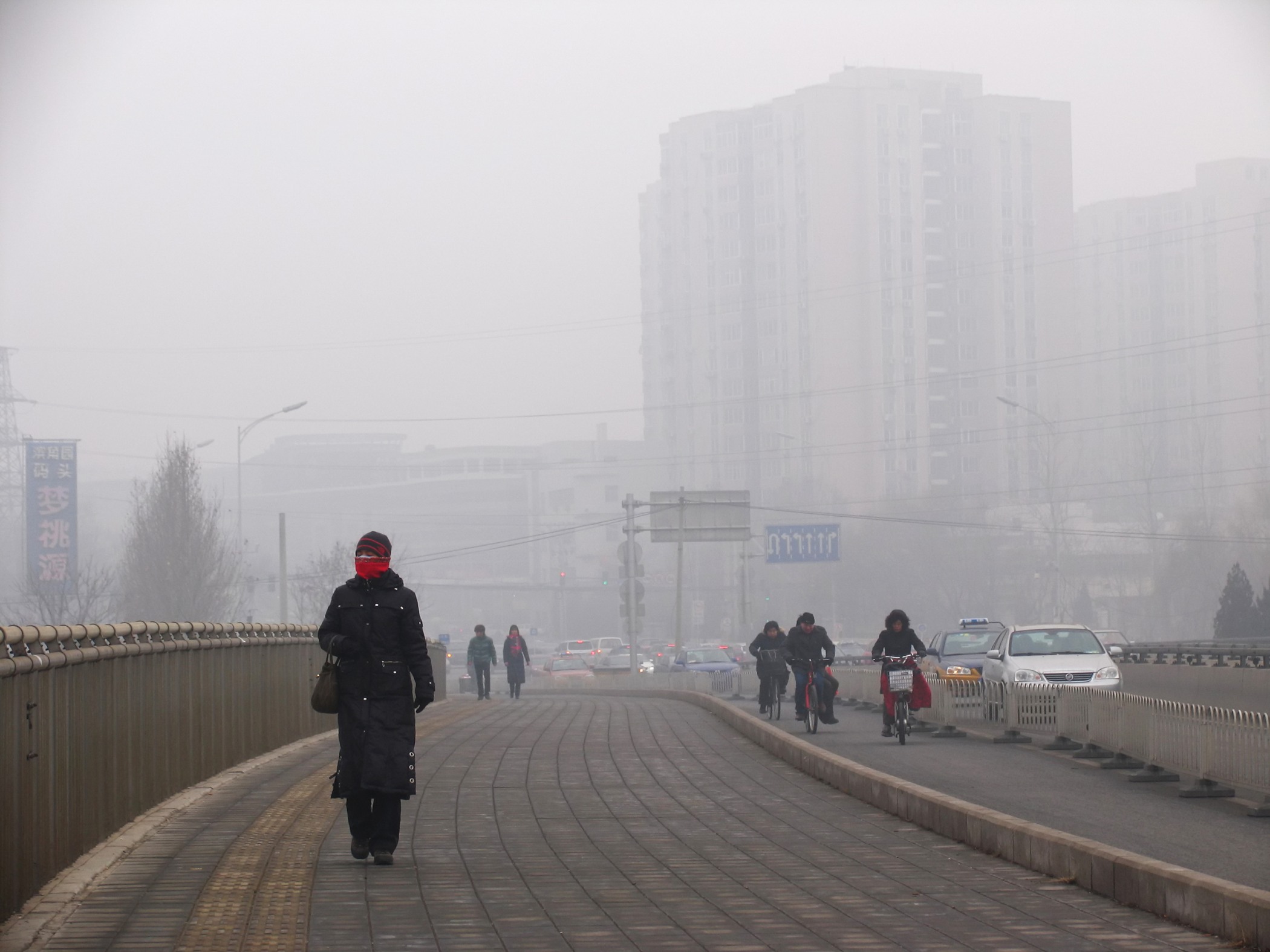 In response to a critical need for public health professionals with the educational background to address climate change as a public health issue, the Yale School of Public Health (YSPH) is offering a new academic concentration in climate change and health.
The Yale Center on Climate Change and Health (YCCCH), an affiliate of the Yale School of Public Health, developed the program and will manage the concentration as a new core component of its climate-focused educational programs.
The climate change and health concentration is open to all first-year students at the Yale School of Public Health who are pursuing a master's degree in public health (MPH), except those enrolled in the Advanced Professional MPH program.
"The impact of climate change on the planet is evident in the record heatwaves, warmer winters and more severe and frequent storms we're experiencing," said Laura Bozzi, director of programs for the YCCH. "But climate change also impacts individual health. Warmer weather can lead to expanded populations of disease-carrying mosquitos and ticks. Increases in air pollution caused by trapped greenhouse gases can make breathing more difficult for people with asthma and extended droughts impact local food and water supplies, increasing the dual health threat of food insecurity and poor sanitation."
The climate change and health concentration will offer a broad array of courses and lectures designed to capture the multi-disciplinary and inter-disciplinary approaches needed to address climate change, considered one of the greatest public health threats of the 21st Century.
Students enrolling in the program will be taught by some of Yale's top educators, researchers and clinicians in such areas as environmental health science, chronic disease, microbial disease epidemiology, atmospheric science, climate justice, climate policy, biostatistics, research methods and modeling.
Affiliated YCCH faculty include Dr. Albert Ko, an international expert on infectious disease; Marianne Engelman-Lado, director of the Vermont Law School's Environmental Justice Clinic; Alison Galvani, director of the Yale Center for Infectious Disease Modeling and Analysis (CIDMA); and Professor Paul Anastas, considered the "Father of Green Chemistry" and director of the Center for Green Chemistry and Green Engineering at Yale.
"We encourage students to use this concentration as an opportunity to engage and learn across different disciplines and subject areas," said Mauro Diaz-Hernandez, program administrator at the YCCCH. "The field of climate change and health, and more broadly climate change, is inherently multi- and inter-disciplinary and we want students to get a real immersion in topics they find interesting and relevant."
In addition to coursework, students will be encouraged to complete a thesis and summer internship related to climate change and health. Such internships can be hard to find, but the YCCCH has arranged a variety of sponsored internships with its community partners to help students secure valuable real world experience in climate change and public health. Students can apply for YCCCH funding to help offset internship costs.
One requisite of the new program is that students take a "Clinic in Climate Justice, Climate Policy, Law and Public Health." The course brings student teams together to work on applied public health research addressing issues identified by the program's community partners.
Though open to all Yale University students, concentration students can also elect to take part in a variety of YCCCH-sponsored lectures as well as the Center's Student Associates program that would allow a deeper dive into the issues that matter to them, Diaz-Hernandez said.
Applications for the concentration are now being accepted and courses are set to begin in the spring of 2021. Information about required courses and approved electives can be found on the program's website. All applications must be submitted before 11:59 p.m. on Monday, Nov. 2.
Completed applications for the new climate change and health concentration should be sent, either as a PDF or Microsoft Word document, to Mauro Diaz-Hernandez, YCCCH Program Administrator: Mauro.diaz-hernandez@yale.edu. Students will be notified as to whether they have been admitted into the concentration during the week of Nov. 16, 2020.
Submitted by Colin Poitras on October 14, 2020